A Closer Look: What Will the Advertising Industry Look Like Post-GDPR?
by Lindsay Rowntree on 1st May 2018 in News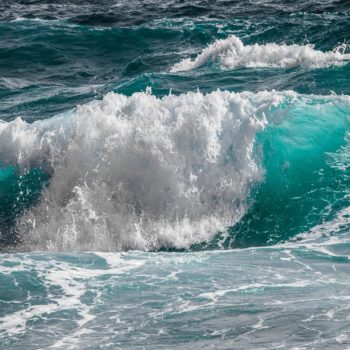 Ready or not, GDPR is (almost) here, bringing about many changes that will unfold immediately and will have an instant impact, on those both directly in the industry, as well as on those who are further removed. Writing exclusively for ExchangeWire, Tim Sleath, data protection officer and VP, product management at Exponential, explores the potential impacts on both.
Industry clean-up
Once GDPR is officially implemented, there will be an inevitable clean-up of the advertising industry. Companies that aren't doing their due diligence to work towards GDPR compliance will experience difficulty in maintaining existing partnerships and engaging in new ones. These companies will be weeded out through a natural selection process.
We are already seeing impacts on companies deciding to withdraw business from the European market ahead of implementation of GDPR. Companies such as mobile marketing platform Verve and cross-identity company Drawbridge have both made changes to their EU operations. Verve decided to completely shut down its European business as a direct result of preparing for the changes, while Drawbridge has made the decision to shut down its media business in the EU, due to GDPR. The company closed its London office, but is still working on making its data business GDPR-compliant.
Other challenges, such as increased contract-approval times, also might make business more difficult for some. New roles – like the CPOs (Chief Privacy Officers) – will add layers to the contract-approval process, and partnership agreements will involve many new, heightened levels of scrutiny. Not to mention, simple word of mouth and its impact in our fairly small industry. If a company is not actively seeking compliance, word will spread quickly, and it is guaranteed the company will secure fewer contracts.
On the plus side, with the extra scrutiny, bad actors will have a much harder time operating. 'Bad' may not necessarily mean malicious, but where companies have been relying on data of dubious provenance, we will see firms closing down or withdrawing from EU markets.
Contextual advertising's comeback
With new restrictions on user/behavioural data, contextual advertising is bound to become reinvigorated industry wide. Oracle's recent acquisition of Grapeshot, a contextual intelligence platform that bolsters data without using personal data, is just one example of an industry player looking ahead to a post-GDPR world. Since there will be less user data flowing through the ecosystem, advertisers will increasingly look to popular niche publications (i.e. travel blogs, enthusiast automotive sites, etc.) to reach specific audience segments.
According to a recent study by the Association of National Advertisers (ANA), 75% of advertisers are engaging with influencer marketing. Furthermore, nearly half (43%) are planning to increase their spend on influencers in the next 12 months. Engaging with influencers more allows brands to remain present on popular platforms like Facebook and Instagram without tapping too heavily into the data pools that have recently come into question and will also be impacted by GDPR.
With this shift back to contextual advertising, niche influencers and bloggers may experience an advertising renaissance driven by renewed demand for direct buys and deals. Publishers will most likely partner with firms that can extract value from their site, rather than just provide access to the most users.
Publisher-direct relationships
Establishing publisher-direct relationships will become even more vital to advertisers and their success in a post-GDPR world. Publishers may also look at alternate ways to enhance their own data and package it up for advertisers. Trusted, direct relationships will win out where they can genuinely prove a legitimate interest that benefits the user, rather than multiple-steps-removed programmatic interactions that must realistically rely on consent, and a strained consent at that.
Publishers like Business Insider and Northern & Shell have been reportedly increasing their direct relationships with advertisers. Conversely, brands like automaker Jaguar Land Rover and food and beverage giant Nestle have been increasing publisher-client direct deals in an effort to bring transparency to their business.
As GDPR inches closer with each passing day, there are many predictions and speculations on the horizon as to how the industry will be impacted. As these immediate actions begin to unfold, it's important we take time to analyse the broader industry and how these changes will eventually impact the ecosystem as a whole and how we can prepare ourselves to adapt. Many companies will be forced to take a step back and reevaluate their internal processes, leaving lasting impressions on publishers, advertisers, and everyone in between.
I have heard several times now that achieving 100% GDPR compliance by 25 May is extremely challenging – the CNIL have even issued guidance that they will be pragmatic in enforcement in the early days. However, transparency to partners and users of what data is being used, on what basis and for what purposes, is absolutely essential – and vendors who cannot justify their value will be forced to leave the stage.