Network Communication Capabilities Compromise Gamer Experience: Q&A with PacketZoom
by Lindsay Rowntree on 31st May 2018 in News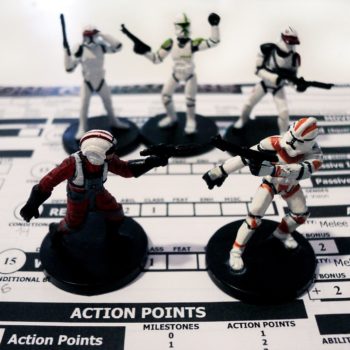 With a surge in popularity of multiplayer games, it comes in tandem with a number of challenges, not least of all with mobile app communication capabilities. TheGamingEconomy speaks exclusively with Shlomi Gian, CEO, and Chetan Ahuja, CTO, PacketZoom (both pictured), about the challenges developers need to consider, and how their new solution helps to mitigate these.
TheGamingEconomy: PacketZoom has recently announced the launch of Mobile Connect - how does it work?
Shlomi Gian and Chetan Ahuja: PacketZoom's Mobile Connect is a turnkey cloud solution that saves game developers time and money. Through a simple SDK integration and access to a few APIs for sending and receiving messages, developers can tap into PacketZoom's networking stack and no longer worry about the network layer over shaky or unreliable mobile networks.
The network layer is considered to be part of the underlying infrastructure and is invisible to the end user (i.e. the gamer). PacketZoom's network stack was designed to optimise communication in mobile and wireless networks, which are known to have high latency, a high number of disconnects, and packet loss -- so games can be played as close to real-time as possible.
How will Mobile Connect benefit game developers?
Game developers who are interested in building a real-time multiplayer game today have limited options to address the networking layer. Existing solutions require licensing software and operating servers globally, so many developers opt to build their own solution. This, in turn, entails hiring network engineers and investing in operational resources, which increases both the development cost and time to market of a new game.
Mobile Connect is an affordable and scalable cloud solution that enables real-time multiplayer communications. It leverages the PacketZoom patented and matured UDP-based protocol that serves millions of users globally - while minimising network lags and disconnects, for a true real-time gaming experience.
Aside from the technical benefits, developers pay per usage, so payment starts only after the game becomes popular, which makes for a low risk investment.
Why are real-time communication capabilities so important for game developers?
Real-time multiplayer games are fast-moving, and any signal/message sent between players has to be delivered quickly to others. The player discovery, position, stats, and in-game chats are all part of the real-time experience, and even a one-second lag can affect the other players and completely impact the success or failure of the game.
Accomplishing real-time communication over mobile networks requires an efficient protocol and custom setup.
How does Mobile Connect integrate with PacketZoom's existing solutions?
Mobile Connect and Mobile Expresslane are packaged in the same easy-to-integrate, lightweight SDK. It is based on the same protocol that PacketZoom has offered for the past four years to improve mobile game networking. In the past our solution mostly supported content download. Mobile Connect now adds the real-time messaging capability.
PacketZoom's end-to-end mobile networking platform was designed specifically for native mobile apps, and it improves the user experience on mobile apps in real-time by eliminating performance roadblocks in the mobile last mile, accelerating download speed by up to to three times and rescuing up to 90% of the sessions from TCP connection drops.
Despite the growing popularity of multiplayer mobile games, communication capabilities often fall short, delivering in-game errors and frustrating players - how does Mobile Connect mitigate such potential issues for game developers and their players?
Network communication capabilities and latency issues are still affecting mobile apps, and specifically real-time games all over the world, compromising the gamer experience and causing frustration.
At a recent gaming conference we met with dozens of game developers from developing countries and learned that in some countries the unstable network conditions actually limit publishers from releasing online games. Real-time multiplayer games are a very big undertaking for game developers in India and most of Latin America, Southeast Asia and many Eastern European countries. Many game developers in these countries spend time and resources trying to build network solutions in-house, just to allow themselves the 'luxury' of releasing a real-time multiplayer game. For some developers with a more limited initial budget or strict deadlines, a real-time game seems like an impossible task. We built Mobile Connect to help change that and allow game developers all over the world to realise their creative potentials and scale their games fast, knowing that the network layer is being handled by mobile network experts.
DoS attacks are a common challenge in multiplayer mobile gaming communities - how does Mobile Connect deliver security and protection against such attacks?
Game developers who decided to rely on an in-house solution are likely to implement their own version of UDP protocol and, as such, would leave an open port to the open Internet. PacketZoom's SDK discovers and connects to our edge servers using a proprietary authentication protocol that allows our servers to easily and affordably discard any unauthorised packets directed at them. This mitigates the impact of most common DOS attacks on UDP ports on our servers.
You are currently in soft launch; when do you plan to launch Mobile Connect officially what are you working towards in the meantime?
We are currently in beta stage with a few development partners and are planning for the general availability of Mobile Connect in Q3 2018.This content was originally published in TheGamingEconomy.com.