Leveraging Location: How Mobile & Out-of-Home Combine for Context-Based Targeting
by Lindsay Rowntree on 20th Jun 2018 in News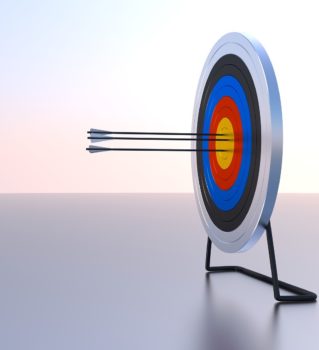 The out-of-home (OOH) is in a transformative phase. With the advent of DOOH, gone are the days where it was considered a passive medium. The next phase of OOH media? Breaking it out of its silo. It's often wrongly assumed that OOH must be run as a standalone medium, but the ability to integrate it with other channels, especially mobile, is starting to be understood and tested. Nicole Lonsdale (pictured below), chief planning officer, Kinetic, explains exclusively for ExchangeWire why there is real opportunity to leverage the combined power of OOH and mobile to create a 'targeted broadcast' medium.
The momentum behind mobile seems unstoppable. Just last month, Zenith's fourth annual Media Consumption Forecast predicted that 28% of all global media consumption will be mobile by 2020.
That figure, which is already up on the 26% predicted for 2019, means that people around the world will spend an average of just over two hours every day accessing the mobile internet via browsers and apps - an amount that has grown from just ten minutes a day in 2010, as Zenith points out.
With the lines between advertising mediums increasingly blurred, for marketers the growth of mobile represents not just a channel in itself but also the opportunity to target audiences based on context. So, how can advertisers ensure their mobile strategy works hand-in-hand with an outdoor broadcast medium, such as out-of-home, to achieve maximum results?
Firstly, it's worth understanding the power of the point where the two mediums converge: location. For OOH, location has always been a key driver of success and growth, and its strengths as a broadcast medium depend on being able to convert details about location into contextual understanding of the consumer.
It's no secret that our behaviour changes when we are out of home – our decisions and mindset are immediately influenced by where we are and what is going on around us. We quickly categorise a location as good or bad, expensive or cheap, safe or scary, often subconsciously assigning labels to help us order and understand a place's purpose and relevance.
Just an understanding of a location itself, therefore, can be enough for us to fill in other missing details about the consumer passing by. The majority of us feel the same about commuting home late in the evening, for example, or being caught in a sudden downpour when the forecast was for sun.
As an increasingly digital-native society, mobile has enabled us to find out more about our location than ever. Even when we're outdoors and on the move, the internet is just a few clicks and swipes away, meaning we're able to easily search anything in our immediate environment to augment our experience of it – as evidenced by the fact that 'near me' searches have sky-rocketed 130% in the past year alone.
These 'Micro Mobile Moments', as they have been coined by Google, really hammer home the notion that few decisions these days are made without first deferring to our phones. For advertisers, an understanding of these micro moments will in turn facilitate a better understanding of the specific needs and queries of consumers based on their location – allowing brands to reach them when it's most relevant and useful.
As individual channels, both mobile and out-of-home offer advertisers the ability to cleverly leverage insights about location to reach consumers at pivotal moments in their daily lives. Nonetheless, the real opportunity lies in combining the insights of both channels in order to amplify their natural strengths, creating a 'targeted broadcast' effect.
For a medium such as out-of-home, which already draws upon a detailed understanding a context and location, mobile can be used to complement and enhance the channel's broadcast abilities with digital targeting. Aggregated and anonymised carrier data can be layered over data from out-of-home planning systems to provide an understanding of how consumers navigate the real world by hour and day, bringing advertisers new efficiencies and possibilities for out-of-home campaigns.
This is most effective when extending an OOH campaign where consumers have a high dwell-time and are likely to be active on their mobile phones – airports, train stations, or shopping centres, for example. Such spaces provide a sufficient area of scale and levels of footfall to link consumers' exposure to an OOH campaign with mobile targeting.
By linking data from mobile ad exchanges or by using SDK (app) data, advertisers can also analyse consumer movement post campaign exposure to assess the impact on footfall. For one retail client, for example, we found there was a 37% uplift in the chances of a consumer appearing in-store, after being exposed to the out-of-home campaign creative.
Advertisers can also increase impact on a consumer in a particular location by combining OOH with geo-fenced mobile display. A recent campaign we executed for an education client delivered an 11% increase in unique page views by aligning the two channels in a targeted location.
Another way in which the individual strengths of mobile and out-of-home can be harnessed together is in driving social activations. In a recent campaign for Three, for example, Snapcodes were used in the out-of-home creative to unlock additional content for passers-by. This demonstrates the additional ways in which a creative idea can exist in the crossover between the physical and digital worlds.
These experiences can be made virtually seamless, with hyper-local WiFi networks, such as Messh, allowing brands to push highly-engaging, rich content, including video, directly to consumers on the move without the requirement for apps or even 4G connectivity – all within 15 metres of the OOH frame.
At a time when we are more connected than ever before, it's clear that the biggest opportunity for advertisers lies in combining the strengths of multiple mediums to inject new potential into campaigns. For out-of-home, long considered a passive medium, the ability to add target consumers along the path to purchase means it is now anything but.