The Important Steps to Defining a Data Strategy: Q&A with Alex Theriault, Lotame
by Lindsay Rowntree on 26th Jun 2018 in News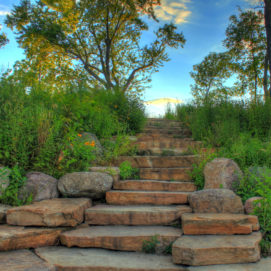 In association with Lotame
With advertisers seeking a greater understanding of the data they have access to, and how to apply it effectively to their marketing strategy, Alex Theriault, VP Client Success, Lotame explains what advertisers need to consider to implement data strategies, and why a data management platform (DMP) should be a crucial element of those strategies.
ExchangeWire: Why is an audience data strategy important, and how would the use of a DMP be implemented in such a strategy?
Alex Theriault: A basic use case of a data management platform is the ability to understand who your audience is. DMPs ingest data that marketers or publishers often have siloed – online, offline, mobile, search, social, CRM, point of sale, and even TV – and aggregate it to provide an overall view of an audience. Armed with a unified view, buyers and sellers can glean a comprehensive understanding of who is most interested in a particular product or service, opening up more strategic and successful acquisition, retention, and upsell opportunities.
Further, a DMP should allow for second- and third-party data to be overlaid against the unified first-party data to inform creative, planning, and other marketing tactics.
For example, a DMP's insights show the demographic, behavioural, intent, and media consumption of a given audience. Marketers can use this data to not only better understand the composition of an audience, but to also drive smarter planning and audience activation moving forward. While a campaign aiming to drive online shoe purchases may target females aged 25-54 who live in London, a DMP could identify a high percentage of users engaging with the campaign and purchasing the product have a propensity towards volunteer work and charitable giving. These insights can then be used to inform the marketing strategy, creative messaging, audience targeting, and content delivery.
Why do companies struggle with defining their data strategies?
With so many options, so much data, so many tech and data providers, it's hard to know what's right for an organisation. The most important step when defining a data strategy, is identifying the right resources within the organisation to execute. There are various roles this group or individual could be referred to as, such as: 'VP of data strategy', 'manager of data operations', 'senior analyst', or 'data & DMP strategy'. These resources should be tasked with defining a realistic roadmap, setting goals, and fully leveraging the DMP to achieve those goals.
Some of the barriers that companies have when trying to define, execute, and succeed with their data strategy can include:
Internal resources: Who on your team is going to identify and drive this strategy?
Corporate alignment: Are your executives on board? Do you have members from multiple teams aligned with the same vision?
Strategic vision: Does your data strategy match the company's overall strategic vision of where it is going and how it wants to grow?
Once a publisher or marketer defines their data strategy, a good DMP partner will customise the suite of products and services to align and ensure a successful deployment of the ever-evolving strategy and goals. For example, let's say Company X has identified the ideal prospect audience, and are precisely targeting them. However, they struggle to increase the scale of that audience, and want to find similar consumers with a high likelihood of converting. Company X would benefit from a DMP with lookalike building tools and best practices. A DMP will help advise Company X on the ideal use of products and tactics to reach more potential customers and grow brand reach.
What are the key considerations for companies when starting to put a data strategy in place?
The main consideration is, what is the company trying to achieve? Whom are you trying to reach? And what is the desired outcome for reaching them? Which boils down to marketing 101: reach consumers and influence their behaviour. If you start with a goal, it will be easier to gauge success.
Again, one of the most important considerations in executing a successful data strategy is designating the right internal resources. Who on your team is going to help define the data strategy? Is there a cross-functional team in place who already knows what they are looking to achieve? Should outside help be considered to help understand the next steps that need to be taken?
Once internal resources and goals have been defined, whether long term or near term, work with the DMP team to help make those goals become a reality. Don't underestimate the power of audience insights the DMP can provide. Be sure to lean into those insights to help optimise campaigns, target audiences, and strategy along the way.
What are the common mistakes companies make when creating an audience-focused data strategy, and then putting that strategy into practice?
The biggest mistake a publisher or marketer can make is taking on too much at once without the resources to execute or time to properly deploy. Start small: test, validate, and learn from one client or upcoming campaign. Apply these learnings to a wider range of clients or campaigns while establishing best practices that work for your business.
There are so many moving parts in any marketing campaign, ranging from campaign creative to audience targeting and content recommendations. Data can inform and affect all of these, when used wisely.
The more advanced you become with your data, consider moving beyond the campaign to use the audience insights to inform products, personalise the website, and even understand the customer journey.
How can marketers leverage technology partners such as DMPs to ensure their data strategies can be effectively executed?
Ultimately, your DMP should be your partner. The DMP partnership should make available a client success team with hands-on managers who understand and can advise on how best to leverage the platform to successfully execute your strategy. The right DMP partner will ask questions about your corporate and data strategies to understand your goals and ensure they're helping you reach them. There should be an in-depth onboarding and implementation phase so that you and your team is well equipped to leverage the appropriate pieces from the platform. The service and support should evolve as your data strategy and sophistication does.