We're in the Earliest Days of Data-Driven Creative Personalisation : Q&A with John Nardone, CEO, Flashtalking
by Lindsay Rowntree on 18th Jul 2018 in News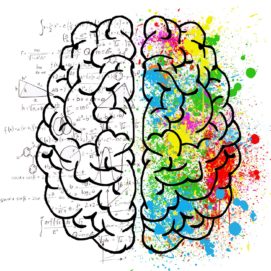 Following Flashtalking's recent acquisition of Spongecell, ExchangeWire speaks with John Nardone, CEO, Flashtalking, about why creative needs to be a crucial part of the process, when it comes to achieving personalisation.
ExchangeWire: Flashtalking recently merged with DCO specialist Spongecell. What does this mean in terms of your positioning in the market?
John Nardone: With our strong market presence in the UK and Europe, and Spongcell's high visibility in the U.S., the acquisition of Spongecell solidifies our leadership position in dynamic creative personalisation globally.
Spongecell brings marquee clients to our roster, as well as technical innovations and capabilities that we are incorporating into our platform to boost our offering. It has given us wider resources to service enterprise accounts and enabled our capacity to support bigger clients in more depth. We also benefit from Spongecell's brilliant leadership team that reinforces our existing talent and strengthens our delivery of a world-class service to our clients and agency partners.
How is digital creative evolving?
I believe we are in the earliest days of data-driven creative personalisation, where the technology is well ahead of those who need to understand how to use it effectively. For some, the existing conventions for creative development don't support the development of data-driven creative campaigns very well. Clients and agencies are just beginning to understand that new processes and additional skills are required.
I advocate a five-step development process: Firstly, a structured approach to briefing the creative agency. Second, extending the usual target audience to 'message audiences' – determining what sub-audiences or circumstances suggest a different 'voice', for example a target audience of mums with families could be split into working mums, stay at home mums, mums with toddlers or teenagers. Third, a new creative brief format, and fourth a structure called a 'message architecture' – this is a visualisation of the logic tree that determines what message each audience receives under the desired criteria, narrowed down from all the possibilities and consumer circumstances. Fifth is a creative-production framework that maximises flexibility and efficiency. With this new process, clients and agencies can better incorporate data into creative concepts and have better collaboration between the media and creative agencies. I think this is a much-needed evolution in the way creative agencies structure and deliver campaigns for clients.
What are the current challenges around measurement and attribution?
With so many platforms and channels influencing the consumer decision-making process, accrediting sales numbers and revenue to last touch is no longer good enough. As a result of this, in the last few years we have seen the industry take promising steps in measurement – moving their media attribution away from the last-click model. Understanding of measurement solutions is the first step to success; however there is still work to be done, as companies continue to struggle with blackbox solutions and slow, cumbersome implementation from leading vendors.
But, while we begin to see development on the media side, creative assessment has been largely ignored in the process. So by implementing creative measurement tools into their strategy, marketers can make meaningful improvements in campaign performance in real time – and with far less effort than that of media optimisation.
Marketers shouldn't be looking to combine ad serving with media buying and profiling services – they need unbiased reporting data and transparent data transfer, based on anonymous user IDs for attribution.
Creative evaluation can also often be a forgotten element – marketers should be seeking objective data insight and evaluation, to allow them to understand the differences in performance among creative formats and executions.
How can marketers achieve personalised advertising?
Data-driven personalisation is not a new concept, yet many of today's consumers continue to be bombarded with irrelevant and untargeted ads. I would say, to achieve truly personalised advertising, marketers must fully commit to building a new skill set – only then can they create tailored and targeted campaigns.
Personalisation won't happen overnight, it will take time, preparation, and practice – just like learning to play a musical instrument or building a winning sports team – but with the right support and industry partnerships, marketers can develop well-targeted, engaging messages. Both advertisers and agencies should look to partner with vendors that can provide the right tools, data, and relevant connections within the ecosystem to activate sophisticated digital advertising strategies and cross-channel measurement.
What will be the biggest developments or trends in digital advertising over the next five years?
Wow… five years in ad tech is the equivalent to 50 average years, but I'll take a shot.
Marketers now have a plethora of technology at their disposal, allowing them to create hundreds of personalised video ads from a single video file so, in the next five years, I think data-driven dynamic video will be at the forefront of the industry, as the lines between online video, OTT, and linear television continue to blur.
Another trend that I predict will take the industry by storm is the use of AI in ads – according to Mintel, 62% of Brits say they are already using voice commands to control technology devices. Meaning that, instead of just clicking on an ad, consumers will talk and interact with it before making a purchase, reinventing the way brands engage with consumers. This will turn traditional marketing disciplines on their heads and brands must prepare to redefine themselves in a whole new dimension.