Grabbing Gamers & Gaining Visibility with Rewarded Video
by Lindsay Rowntree on 30th Jul 2018 in News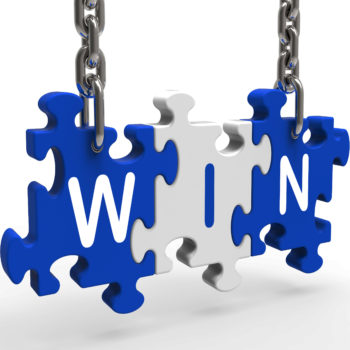 Awareness campaigns are a critical tool for new and established brands alike. The focus of these campaigns isn't immediate click throughs and conversions; instead, it is on building brand recognition and consumer retention. Traditional awareness campaigns might include TV advertising or print media. While these avenues put information in front of thousands, it can be nearly impossible to track direct ROI, writes Sandor Jones (pictured below), product marketing manager, YouAppi, exclusively for TheGamingEconomy.
The same can be said of rewarded video; however, the mobile channel offers some surprising tracking metrics, particularly valuable for rewarded video. This extremely popular in-app monetisation method prompts a value exchange between the game player and the publisher.
Why is rewarded video the way to a gamer's heart?
Buying in-game currency means buying entertainment, but making that distinction to users can be tough. In-app purchases can be a very tough sell, even when the game content offers strong entertainment value that justifies the purchase. This issue often leaves game publishers struggling to monetise their service, and rewarded video can help close the gap.
Rewarded video posts exceptionally high viewability rates and is often one of the first offers players select. Players don't want to exit the game to sign-up for an e-newsletter or take time out to make a purchase. They want an easily completed action that is built right into game play.
For example, a simple 'Want to skip the wait time for that latest build? Watch this video.' message offers an interaction that is direct, simple, and incentivised on both sides, driving higher engagement with the game.
Best practices for rewarded videos
Whether you are a seasoned mobile publisher or just getting into the industry, there are guidelines that can be followed in order to optimise the experience for the user while also driving higher completion rates for your advertisers. The overall strategy for monetisation through rewarded video is to drive as many opt-ins from players as possible, while also keeping the user engaged with the game after the video is completed.
First piece of advice: make the rewarded aspect of your game unpredictable – it needs to feel like a gift moment. Users will count on the rewards within the game play if they are always prompted for a rewarded video at the exact same time and place in the game. Make the reward unique so it cannot be obtained in any other way but through viewing 100% of the video advertisement. Exclusive rewards will drive higher impressions and increased completion rates because users will be more likely to opt-in to watch the video.
Gift the reward immediately after the video is completed, and apply the reward so it is visible to the user. A common complaint from users is they do not actually see the reward being gifted, so they are unsure if it was applied. In this case, they will probably not opt-in to watch the next video when prompted. The value of the gift should be fairly substantial in the game, a low-value gift does not incentivise the user to opt-in for the next rewarded video.
Use various types of special effects, depending on the game experience, to indicate the reward is applied. Finally, it is recommended to A/B test the value of the reward, the total amount of rewards available to users daily, and the reward between paying users and non-paying users for games with in-app purchases.
Building an awareness campaign using rewarded video
Over the next few years, industry experts predict 80% of programmatic advertising will be delivered via mobile. Combine that with the knowledge that 31% of all mobile publisher revenue already comes from video, and you have a clear path for the future of mobile marketing and brand building.
Rewarded video helps publishers develop branding strategies that deliver high completion rates. Adding rewarded video helps game developers sell ad space that also drives user engagement. When users have a 'free' option that keeps them playing, it's a great way to keep them inside the app for longer periods.
More players mean more market segments that will appeal to a wider variety of brand advertisers. More brand advertisers mean more relevant content and higher completion rates, which ultimately leads to even more interest from advertisers. When managed well, rewarded video will be the next big channel for the modern gaming marketer.This content was originally published in TheGamingEconomy.com.