Zalora Urges APAC Retail Marketers to Watch for Local Nuances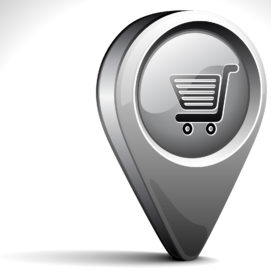 Retail marketers need to look out for local nuances across Asia-Pacific markets and tailor their campaigns accordingly to ensure they get the returns they want. Singapore-based online fashion retailer Zalora knows this only too well, as it too has to ensure it taps local market knowledge so it can stand out from a crowded e-commerce landscape. In this Q&A with RetailTechNews, its Asia-Pacific marketing manager, Alin Dobrea (pictured below), discusses how Zalora leverages both its regional and local presence. Founded in 2012, Zalora currently has more than 500 international and local labels on its retail site, offering more than 30,000 products.
RetailTechNews: What are your key priorities as Zalora's Asia-Pacific marketing manager?
Alin Dobrea: My main responsibility in Zalora is to increase the company's market share and build strong relationships with our brand partners. We strive to make Zalora relevant to every consumer in the region by working with our partners to create engaging and personalised content and offers.
Another important area of focus for me and my team is to provide our brand partners with the right media solutions. These are tailor-made for them to help achieve their marketing objectives through the Zalora Advertising Platform, enabling them to reach shoppers in any point of their customer journey.
What are some challenges you face trying to fulfil these and how do you work to resolve them?
One of the biggest challenges trying to build market share is making sure we stand out from the increasing number of local competitors in the markets where we operate. These local players are well equipped to handle cultural nuances and navigate consumer behaviour unique to the market.
As a regional e-commerce player, Zalora needs to find a balance between our regional best practices and local expertise – we leverage both. We share insights and learnings across markets and, through our regional presence, offer scale to our partners. This also gives us the opportunity to get bigger brands to come on board our site.
We further complement this by investing in efforts to build strong local teams who offer localised insights into a market's shopping behaviour and preferences.
What kind of data do you share with brands that are on Zalora? How are these datasets used to market the Zalora platform alongside these brands?
We share customer's behavioural data tailored to our partner brands, giving them insight into their relevant markets, and we guide them on how to use this insight for success. We are a data-driven business and we use data to provide personalised experiences and targeted advertising at scale across our platforms.
Media agencies and advertisers say it's sometimes difficult getting data from e-commerce platforms. Do you agree with this assessment? How do you balance Zalora's need to protect its customer data and advertisers' desire to have access to this data?
Privacy is a big issue nowadays, and we take this seriously at Zalora. As custodians of personal information, our customers' personal data is sacrosanct. As a rule, we never share any personally identifiable information (PII) to any third party.
We work with media agencies and advertisers that are data protection compliant and, internally, we make sure we have audit trails and control over who has access to what data. The information we share is limited to what is permitted by law in the respective markets where we operate.
Tell us more about the Zalora Ad Platform that you built internally.
From a marketing perspective, we realised there was a demand from our brand partners for stronger collaborations. The idea behind the Zalora Advertising Platform is to allow brands to connect with Southeast Asia's fashion consumers in the most cost-effective way.
The platform has been live for over a year now and we offer a range of media solutions across the customer journey. Having first-party data means we can identify and target desired customer audiences, enabling the delivery of more personal and relevant marketing from brands.
From brand awareness to performance marketing, we offer various media and advertising solutions – including onsite, social, mobile, and video – as well as influencer and PR services, and creative services.
How are you integrating AI and machine learning, and other new technologies, with the ad platform?
As a tech business, we offer several solutions that use AI and machine learning for our advertising platform. Automation is key to facilitate scalable campaigns. For example, one of our tools leverages real-time predictive segmentation – powered by deep AI and machine-learning capabilities – that allows us to deliver personalised journeys across app, mobile web, desktop, and other media channels. This allows our brand partners to make smarter investments and increase ad spend efficiency and, in turn, returns on ad spend (ROAS).
What should brands keep in mind when running campaigns and marketing initiatives, in order to ensure high returns on the Zalora platform?
Our partners should keep in mind that brand relevancy and the nuances of local markets, as I previously mentioned, are important.
Not all brands will have the same reception in all markets. They need to tailor their campaigns, and this is where Zalora Advertising Platform comes in. Because we have the first-party data to drive these decisions, and local experts in each of our markets, we can give advice on the best channels to invest in and how to get eyeballs in local markets.
What are common barriers brands face trying to engage customers on Zalora and how do you help them overcome these?
The most common barriers are related to the complexity of our markets, especially when it comes to customer behaviour, given the region's rich cultural, social, and religious diversity.
This is where we work with brands to help them tailor campaigns and use different visuals and messaging based on the market relevancy. For example, during the December-February period, we have 'Winter/Cold' weather in some markets and, in others, it's 'Spring/Warm' weather. So we need to adjust the campaign creatives and product selection accordingly.
The same goes for events such as Chinese New Year or Hari Raya – only some of our markets and audiences celebrate specific events, so the visuals need to be tailored for this. Again, it all boils down to using our data-driven approach and insights in order to give our customers the best possible experience.
This content was originally published in RetailTechNews.