With Demand Manager, Rubicon Project Introduces Prebid as a Service; Teads announces official launch into Netherlands
by Mathew Broughton on 10th May 2019 in News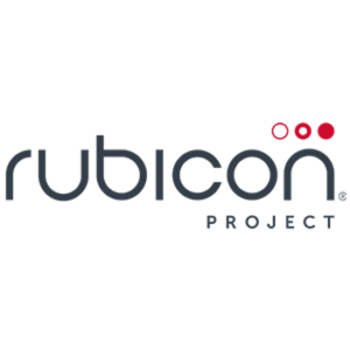 In this weekly segment, ExchangeWire sums up key industry updates on ad tech from around the European region – in this edition: With Demand Manager, Rubicon Project Introduces Prebid as a Service; Teads announces official launch into Netherlands; AOP Launches Protocol Supported by The Media Trust to Help UK Digital Media Companies Gain Better Control of Data Collection; Studio Graphene's Q1 2019 UK Tech Tracker Survey; and Clear Channel International announces changes to operating structure.
With Demand Manager, Rubicon Project Introduces Prebid as a Service
Rubicon Project (NYSE:RUBI), the global exchange for advertising, announced the private beta release of Demand Manager. Demand Manager is a new service that makes it easy for large publishers to deploy, configure, and optimise their own Prebid-based header bidding solutions. Discovery Inc., Publishers Clearing House, AutoTrader, Southern Cross Austereo, and Domain are among the first clients to integrate Demand Manager into their daily operations.
Speaking exclusively to ExchangeWire, Michael Barrett, President & CEO of Rubicon Project said:
"If ad tech is going to work for publishers, it needs to be transparent, flexible and community-driven. This is what Prebid stands for, and our goal with Demand Manager is to further that vision by making Prebid more effective and easier to use for a wider variety of publishers. The more publishers that Prebid works for, the larger its community of contributors, the more capable it will become, and the healthier the ecosystem will be as a whole.
"With Demand Manager, we are giving publishers tools that put them in complete control of their header, and because we do all the technical heavy lifting, they can focus on growing their business instead of waiting for internal development teams to make code changes. It's all about helping them move more quickly and generate more revenue.
"We are receiving really positive feedback from our Demand Manager beta clients -- they have indicated that this is the most sophisticated and comprehensive Prebid-based toolset in the market today. And, they have validated their need for the combination of open technology and turnkey implementation.
"Publishers who care about shaping their own destiny are continuing to invest in Prebid, as are Buyers who want to support a market that is transparent and efficient. We could not be more excited about the future of ad tech with Prebid at its core."
Teads announces official launch into Netherlands following exclusive partnerships with Hearst and Vice Netherlands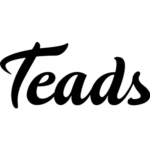 Teads, the global media platform, has announced that it has launched an office in Amsterdam after winning exclusive partnerships with Hearst and Vice Netherlands to deliver in-read advertising technology.
Teads' global media platform will enable these market-leading publishers to scale their online in-read inventory, whilst increasing video and display ad monetisation through both direct sales teams as well as Teads demand. In recent years, Teads' leading technology has proven itself to deliver a best in class experience to both readers and publishers. By creating engaging ad formats that don't interrupt the consumption of content, Teads is able to help build sustainable revenue models for the future.
Fabio Corona, MD, Teads Netherlands, said: "We are hugely excited to be officially launching in the Netherlands. It is a great hub for both technology and creativity, with local brands and agencies leading the way in Europe with their digital strategies. We are looking forward to showing what The Global Media Platform can deliver for businesses across the region."
AOP Launches Protocol Supported by The Media Trust to Help UK Digital Media Companies Gain Better Control of Data Collection

The Association for Online Publishing (AOP) has announced the launch of the AOP Protocol that aims to reduce risk and create greater transparency in the age of GDPR. This includes the second phase of the AOP Cookie Consortium programme, which was launched in November 2018 in partnership with The Media Trust.
The creation of the AOP Protocol was driven by the close working relationship with the legal and commercial leads at AOP's news group members, momentum built through the successes of the GDPR working group, and extensive consultation with AOP members, media agency buying groups, technology leaders, and trade bodies including ISBA and IPA. The Protocol is designed to be a declaration of the compliant terms and obligations required concerning the deployment of cookies, tags, pixels, and other technologies, for the fulfilment of advertising activities on publishers' sites. It encourages vendors to acknowledge and accept the Protocol, and declare any technology used on publisher platforms beyond the scope of advertising verification and attribution, for GDPR purposes.
To distribute and implement the Protocol, AOP is working in partnership with The Media Trust to provide a platform ­– the Cookie Consortium – for sharing information and improving transparency between publishers and vendors. The Media Trust's digital vendor risk management platform enables publishers to identify and understand the purpose of cookies deployed on their pages, and to prompt further enquiry or action if suspicious activity is flagged.
AOP and The Media Trust have been working with vendors and agencies to categorise and describe cookies, and populate the platform. The AOP Protocol and Cookie Consortium will be rolled out to all UK publishers, not just AOP members, on 8th May 2019. To date, they have identified 5000+ cookies from 1000+ vendors.
The UK's tech businesses are overwhelmingly confident of their growth prospects for the year ahead despite the Government's "awful" handling of Brexit, according to Studio Graphene's Q1 2019 UK Tech Tracker Survey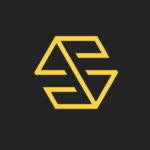 London-based company Studio Graphene's inaugural UK Tech Tracker Survey is a quarterly initiative that monitors the confidence levels of Britain's tech startups and assesses the challenges they face. More than 100 C-level personnel within early stage, UK-based technology companies took part in the research throughout March 2019.
The Q1 2019 results of the UK Tech Tracker show that 79% of businesses in this sector are either 'very confident' (39%) or 'confident' (40%) they will increase their turnover over the coming 12 months.
Looking to the year ahead, 91% of the tech firms quizzed said they plan to hire more staff, 67% intend to expand into new overseas territories, and 66% will seek investment.
In terms of the challenges they foresee over the coming 12 months, hiring the right talent was the most commonly cited issue – 60% predict this will be an obstacle to their future growth. This was followed by increasing sales (58%), securing investment (44%) and enhancing their product or service (25%).
Turning to Brexit, Studio Graphene's Q1 2019 UK Tech Tracker Survey found that just over half (53%) of early stage businesses in the country's digital sectors believe Brexit will have a negative impact on their growth opportunities in the months ahead. This compares to just 12% who feel it will have a positive effect.
Moreover, the research showed that 88% of UK tech startups feel the Government's handling of Brexit has been 'awful' (65%) or 'poor' (23%).
Clear Channel International announces changes to operating structure – including creation of European region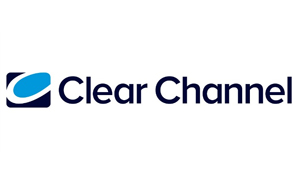 Clear Channel International (CCI), the leading innovator in out-of-home advertising, has created a new European region, establishing four clear operating regions for its holding company Clear Channel Outdoor Holdings (NYSE:CCO). The changes to the company's operating structure are being led by William Eccleshare, Worldwide CEO for Clear Channel Outdoor Holdings and CEO and Chairman of CCI, as part of his wider vision for the newly independent company.
The creation of a new European region within CCI is part of William Eccleshare's wider strategy for CCOH following the separation from its former parent company, iHeartMedia. The changes see the creation of four clear operating regions for CCOH: Europe, Latin America and China – which sit within the CCI division; and Clear Channel Outdoor Americas (CCOA) – the company's US and Caribbean division.
Justin Cochrane, who holds 19 years' experience with Clear Channel – most recently as CEO UK and Regional Vice President, UK & Ireland – has been appointed to the role of Chief Executive Officer for the newly-created European region. Justin will have overall responsibility for Europe's overarching vision, mission and strategy, [building on the considerable success he's had in leading digital transformation in the UK & Ireland, to scale these efforts across Europe] and will continue to directly oversee the UK & Ireland businesses.