Understanding Connected TV: Q&A with Erin Jang, dataxu
by Mathew Broughton on 11th Jul 2019 in News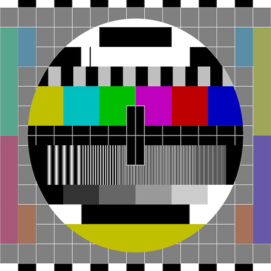 In association with dataxu.
While the opportunities in connected TV (CTV) are getting clearer, as demonstrated by the proliferation of ad tech firms offering solutions around the platform, understanding of the entire CTV ecosystem remains relatively poor, thus discouraging investment from both brands and advertisers.
Legislation, regional market variance, and how CTV fits in with other emerging data driven channels, are all key considerations to account for when advertising through the medium. To shed some light on these, ExchangeWire speaks with Erin Jang (pictured below), partnerships and business development manager at dataxu, in this exclusive Q&A.
ExchangeWire: How is the technology powering connected TV advertising evolving? What are the key advancements that have been made over the past year?
Erin Jang: There is movement all around the industry to empower the monetisation of connected TV (CTV) inventory. We've seen advancements in ad servers to allow OTT players to make their inventory programmatically available, not only for VOD but for live streaming content as well. In more developed markets, players such as Innovid have made interactive CTV ads on actual TVs a reality. Moreover, quality and measurement companies are on their way to make viewability and fraud measurement possible for CTV.
What are the focal challenges currently hindering connected TV? What more can be done to encourage both broadcasters and advertisers to invest in the platform?
I think the main challenge has been around the lack of common language and understanding. Starting even with the definition of connected – some define CTV as purely a connected TV device where others consider it to represent any TV consumption outside traditional linear TV including mobile/desktop TV consumption.
Moreover, where CTV fits into media plans is still unclear for many – some view it as premium video while some believe it's comparable to traditional TV budgets.
Overall: education, standardisation, and understanding of CTV appears to be the biggest obstacle to advertiser adoption and spend. To encourage investment, I believe it would take a major joint case study showcasing successful CTV campaigns that would only be possible through involvement from broadcasters, advertisers, and tech platforms as well as brands and agencies.
Is there currently market regulation, or government legislation, that is hindering the growth of connected TV?
This hasn't been an issue for the APAC region, but in the EU we have observed this as an issue initially when there was a lack of consent for CTV inventory. This has now been addressed through the adoption of technical solution to indicate CTV user content on all parts of the ecosystem – publishers, supply side and demand side.
What regional differences have become apparent in the adoption of connected TV, if any?
The differences lie in understanding, inventory, and data. APAC is still developing in all these areas. CTV is new and people are still getting ramped up on their knowledge.
As for inventory, this inventory is still in the process of being made available programmatically – publishers are starting to make the necessary changes on their end to make their inventory accessible.
As for data, as an industry there are still many gaps – not only for CTV itself but even lacking return path data to do linear TV extension planning and buying.
How can advertisers leverage data from channels including advanced TV, audio, and OOH? Do these platforms help close the loop in measuring cross-channel effectiveness?
Advertisers can leverage cross-device graphs, location partners and the common linking identifiers – IPs & device IDs – to build a holistic cross-channel buying campaign. There are tech players such as dataxu that can tie CTV, desktop, and mobile together with an advanced cross-device/cross-channel solution. IP addresses from CTV, device IDs & cookies from audio, and device IDs from OOH activity can be used to tie online with offline not to mention being able to extend this to look at footfall attribution. The use cases and capabilities are endless and exciting!
What learnings from connected tv can be applied to emerging data-driven channels, such as audio and OOH? What findings can also be applied to traditional formats, such as linear and display?
To be honest, I don't think connected TV should be considered as a separate medium where you derive learnings to apply to other channels. Rather, I believe all these channels should be actioned and bought simultaneously or sequentially in a holistic manner where you can take learnings from all channels and use them in real-time to drive the best outcome and ROI for your brand or campaign.
TagsTV