The Ozone Project Selects ADmantX to Power the Contextual Classification of its Content
by ExchangeWire PressBox on 6th Aug 2019 in News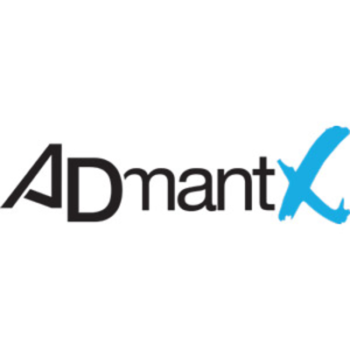 ADmantX, a leading data provider of natural language processing (NLP) cognitive semantic-based solutions, today announces a partnership with The Ozone Project, following a competitive pitch. The data provider will utilise its advanced contextual classification capabilities to help the publisher-owned advertising and audience platform understand the context of its publishers' content at page-level.
By partnering with ADmantX, The Ozone Project, a joint venture from News UK, The Guardian News and Media, The Telegraph and Reach plc, will develop a precise understanding of its publishers content at page-level, beyond the domain and irrespective of an individual publisher's content structure. ADmantX's NLP technology reads content in the same way a human does, detecting the subtle changes in context that can completely change the meaning of words on a page, offering an unrivalled accuracy in contextual targeting.
In today's complex environment, relying solely on keywords as a basis for contextual understanding often leaves too much room for error, meaning large swathes of publishers' inventory are misclassified which has a significant impact on both a marketer's and publisher's ROI. By applying an advanced NLP technology, The Ozone Project will be able to categorise its inventory with a greater degree of accuracy for effective, scaled audience segmentation and contextual targeting.
The Ozone Project ran a rigorous review of supplier performance which used human-review to score the accuracy of each supplier's contextual classification across a large sample of publisher content. The test was decisive; Ozone found ADmantX to be 42% more accurate than the next best provider which demonstrates the strength of its NLP-based technology.
The partnership sees ADmantX's technology become an important component in The Ozone Project's wider audience infrastructure of which ADmantX will deliver enrichment across semantic categories, industry verticals categories, entities (people, places, products and organisations), emotions and sentiment.
Nick Welch, VP Sales and Business Development, UK and North EU at ADmantX, said "We are delighted to be working with The Ozone Project to help fuel its targeting capabilities. It has never been more important for publishers to look from within to build compelling data propositions that will naturally attract more quality advertisers, by leveraging its greatest assets: content and knowledge of its audience."
Danny Spears, Commercial Director of The Ozone Project, added "Today advertisers face increasing pressure to compete for consumer attention. At The Ozone Project we understand the importance of harnessing the power of first-party audience data to help advertisers build effective, targeted digital campaigns that deliver incredible ROI. After extensive head to head testing, ADmantX was selected based on the quality of its contextual understanding. Their quality, range of data features and ability to support our need for customisation lends itself incredibly well to our business objectives."