The Potential of Performance Marketing: Q&A with Ken Leren, Marketing Town
by Mathew Broughton on 13th Aug 2019 in News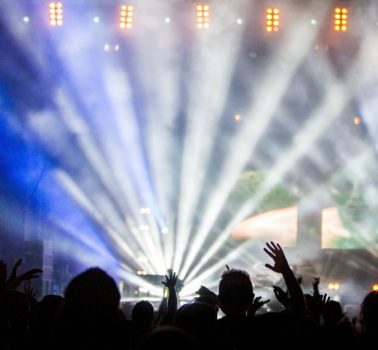 Writing exclusively for ExchangeWire, Ken Leren, founder at Marketing Town discusses the misconceptions that surround performance marketing, the advantages of spending through these channels, and how emerging technologies will build upon the sector's successes.
What are the main benefits of performance marketing campaigns over alternative forms of digital advertising? What are the perceived drawbacks?
Performance marketing is one of the most successful forms of digital marketing, and it's gaining popularity. Yet to be truly successful, performance marketing should be based on a foundation of sound principles, which means understanding today's environment.
As we know, the industry has been battered by scandals and slip-ups, resulting in declining levels of advertiser and consumer trust. The performance marketing model provides transparency to advertisers, enabling them to clearly see what's driving sales and where traffic is coming from, while providing confidence which has been lost by other digital channels.
Performance marketing has taken the affiliate model and leveraged it across other channels, adding incremental value and return on investment (ROI) to advertisers that 'pay to play'. While all forms of marketing can generate performance, not all are as transparent or as measurable by KPIs – be that sales, clicks, or leads.
As marketers increasingly pursue the command of the consumer journey, trying to define performance marketing can be a drawback, as it can limit its potential. Especially marketers looking for more accountability, value for money, and innovative ways of reaching consumers – all of which the model provides.
What are the most common misconceptions surrounding performance marketing, and how can these be negated?
Some marketers can get swept away by the hype and excitement and expect performance marketing to be successful overnight. On the other side of the spectrum, others may play cautious and discourage others from getting on board.
Performance marketing does what it says on the tin, but its paramount 'performance' stays front and centre. It was born out of the affiliate space and encompasses areas such as social media, influencers, video, content marketing, search, and email – to name a few. It is therefore hard to define, which can be off putting, especially to those at c-suite level who may shy away from the channel as they don't know how it works.
Getting the basics right is crucial. It's clear performance marketing delivers return on investment and is transparent as it ensures that every party is aware of what is happening at every step, but often the fundamental things can get lost. Marketers can get caught up with artificial intelligence, machine learning, and blockchain, but publishers just want to get paid at the end of the day.
What new avenues can be exploited within the 'pay-for-performance' model, aside from cashback and voucher codes?
For many, the benefits of performance marketing have been cashback and voucher codes, particularly over the last few years. Marketing has become reliant on these due to the nature of the model, but they tend to be the last click driving acquisition to the sale.
However, change in legislation and technology has led to an influx of publishers taking advantage and engaging with new audiences in a different way on the pay-for-performance model. Expect to see payment metrics such as cost per lead, install, download, engagement, and attention become more popular as these go further than cost per action (CPA) and cost per click (CPC). As tracking, data capture and analysis become more sophisticated, the newer metrics will become more prevalent which will help push performance marketing further up the funnel.
How will tech and data be used to leverage new opportunities within performance marketing? What key emerging technologies are on the horizon?
Whatever the new trends, behaviours, expectations, preferences, and regulations are, what makes performance marketing a success will always stay the same.
Improvements in technology and data analysis will make it easier to assign value to trends such as influencer marketing, video, social, Google Shopping, and media performance marketing. But these new channels to the customer require a different thinking and techniques than the traditional affiliate offering.
Technology will give way to incorporating performance metrics on social media and video channels such as Instagram, YouTube, and Facebook to deliver ROI. However, it is vital to build and maintain relationships through the chain for sustainable performance marketing to prevail.
Mutual respect and understanding should be encouraged and built on, especially as technology such as machine learning and AI become increasingly popular. The industry is built on good working relationships as it benefits all parties. Similarly, performance marketing is built on quality relationships more than the quality of the partnership, so it's important to have an ongoing dialogue with trusted partners, supplying them with the information they need to make the most of opportunities.