Ad Alliance Partners with 1plusX
by ExchangeWire PressBox on 30th Sep 2019 in News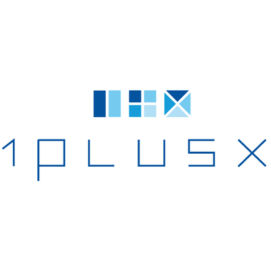 Ad Alliance, Germany's largest cross-media sales house partners with 1plusX, the data management and predictive marketing platform.
After an 11 month evaluation phase and a thorough comparison of all data management platforms on the market, Ad Alliance decided to partner with the Swiss data experts due to their comprehensive hybrid concept. The combination of cookie-based, cookie-less, contextual, and real-time targeting convinced the Ad Alliance management. The partners will take up the challenges of a complex cross-media ecosystem together. Facing more and more restrictions when it comes to the commercial use of data, sales houses demand new approaches, innovative concepts, and flexibility of their technology partners.
Daniel Gerold, Director of Digital Ad Technology at Ad Alliance partner company G + J e|MS said, "We reviewed numerous data platforms in this procurement process. We selected 1plusX because ultimately, our aim is to reduce complexity in processes and products in order to offer advertisers up-to-date data-based solutions for their advertising in our broad brand portfolio with its highly relevant target groups. Consequently, we were looking for a one-stop platform that covers as many areas and functionalities as possible and promises both us and our advertisers maximum uplift in the use of data. At the same time it had to be future-proof and up our high quality standards."
"Our partnership with Ad Alliance is proof that we were right in our assumptions about the market's development and future needs which enabled us to devise a trend-setting product. We truly appreciated the time Ad Alliance took in taking a detailed look at possible partners. It enabled us to find excellent solutions for all upcoming tasks – the perfect starting point for a successful long-term cooperation." said CEO and Co-Founder of 1plusX, Jurgen Galler.

1plusX
We think pinpointed targeting is the key to online marketing success. That's why we designed a platform that is giving you data insights to make your online business measurably more successful. 1plusX software ingest your data and learns from it in…