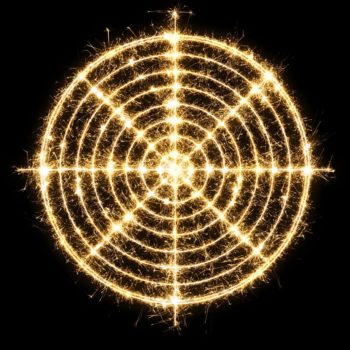 Through all the uncertainty caused by the necessary pivot towards a fully privacy-compliant ecosystem, one thing is becoming clear: contextual is set to play a more prominent role in the advertising toolkit. Writing exclusively for ExchangeWire, Mike Klinkhammer (pictured below), director of ad sales - EU, eBay, discusses how contextual has evolved from traditional beginnings to a modern and sophisticated targeting method, and why its implementation should be seriously considered.
In the past 20 years, technology has transformed the way we live, work, shop, communicate, and entertain ourselves. And we've seen huge advances in the world of digital advertising too.
However, recent and upcoming changes in the industry – such as GDPR and ePrivacy – are forcing all parties to reconsider their approach to advertising. While for some this might be a nuisance at best, and a threat to their business model at worst, at eBay advertising we've seen as a brilliant opportunity to embrace and update one of the original forms of targeting: contextual.
So, why is contextual targeting making a comeback?
The basic premise of contextual targeting, of serving an ad in a relevant context, makes a lot of sense for publishers – especially for ecommerce platforms such as eBay. For example, if someone is searching for a new bed frame, then we can predict with a degree of certainty – and without any personal data – that they may also be interested in mattresses, and possibly new bedding. A rather logical concept, right?
So, in the wake of GDPR – and, as rumours circulate about the future demise of the cookie – it seems that there's no better time for brands to harness the power of contextual.
Contextual targeting 2.0
Although contextual is one of the most traditional forms of targeting, it doesn't mean it's a step back for advertisers. On the contrary, by combining this method of targeting with today's technology and smart use of first party data, contextual presents brands with an even greater opportunity to get closer to consumers with the content that is most likely to engage and inspire them.
Indeed, the proliferation of programmatic spend means that, unlike in the past with manual media buys, ads using contextual data can be served in real time, delivering both scale and granularity. And, as contextual targeting taps into real-time triggers – such as live keyword searches – it's actually better aligned with programmatic than any other type of targeting. All things considered, its return to front and centre is almost overdue.
Taking the guesswork out of advertising
People are complex beings who behave in unpredictable ways – their shopping habits are one such example of this. Mobile shopping has only added to this unpredictability, with people more ready than ever to shop as inspiration strikes. This means that even with a comprehensive set of data and consumer insights, it can be very difficult to work out how to reach consumers at the right time.
With contextual targeting, we can deliver marketing messages to consumers when we know they're in a particular situation or frame of mind, and therefore take much of the guesswork out of advertising. This approach gives brands a chance to engage with specific, and receptive, audiences – ultimately leading to improved accuracy and a more impressive return on investment.
Beyond this, targeting based on context also means consumers won't be followed around the internet by an ad for a purchase they have already made. This is not only annoying – and potentially damaging to a brand's reputation – it can also waste their resources by displaying ads to people no longer interested in the product.
It's only up from here
As we continue to innovate, developing new technology and targeting capabilities that allow us to get closer to customers, contextual targeting is getting even smarter. The sophisticated technology of today means that contextual signals can be determined by consumer behavioural insights rather than human inference.
At eBay Advertising, for instance, we've recently been developing new cookie-less targeting capabilities, which bring together dynamic audience segments based on contextual signals as well as key shopper intent signals – all powered by eBay's search science algorithm. By combining real-time (contextual) and historical shopping behaviours, brands can deliver campaigns with greater accuracy and impact.
A new era
As positive as this all sounds, there is such a thing as being too targeted, and brands should remember that people enjoy being inspired by new ideas or products they haven't previously considered. But, by combining both context and behaviours, advertisers can work out what people want and when, and then modify their approach depending on their objectives.
Contextual targeting should be a no-brainer for brands looking to get closer to customers with relevant, engaging content. And a simple concept well executed, combined with sophisticated technology, is a winning combination – after all, sometimes less is more.