Bots Vs Brands – Battling Ad Fraud in the Age of Automation
by Mathew Broughton on 18th Nov 2019 in News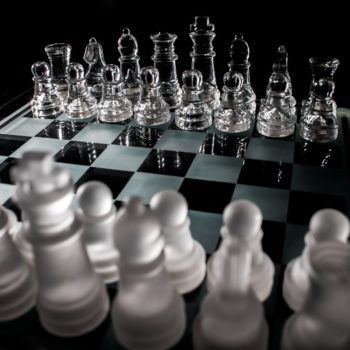 In association with GumGum.
Writing exclusively for ExchangeWire, Peter Wallace (pictured below), commercial director of GumGum Europe, details how vigilance is required in the ongoing battle against ad fraud, where progress has been made, and how the industry needs to collaborate to deal with the greater sophistication of fraudulent techniques.
Of all aspects of the brand safety crisis, ad fraud is perhaps one of the biggest. The news often favours stories about negative adjacencies, and for good reason - headlines about YouTube scandals are great for grabbing attention, after all. But ultimately, ad fraud remains the most easily quantifiable threat – at least in terms of money lost, with experts placing the annual cost of ad fraud at around USD$22.4bn (£17.4bn) globally.
A constantly evolving threat
But while the effects of ad fraud are the easiest to measure of all brand safety threats, it is also the most difficult to combat. Just as the digital landscape is evolving, these criminals are also adapting their tactics constantly, which makes tackling the problem an incredibly tricky process.
Whether they're using sophisticated invalid bot traffic, domain spoofing, ghost sites, or redirected traffic, ad fraud is still fundamentally a volume game. Consequently, we're seeing ever more sophisticated bots enter the mix – some of which can mimic human behaviours.
No simple solution
The World Federation of Advertisers estimates that up to 30% of advertising is unseen by consumers, affecting about 21 trillion online ads annually. This huge volume has a massive impact on the effectiveness of campaigns, in some instances campaigns are never seen by a human.
And while the solution of just 'not counting' bot activity may seem obvious, in reality this is very difficult to achieve. Ad fraudsters have become incredibly adept at creating bots that can trick security checks designed to spot bot activity. This has in turn led to better security solutions to spot the more human bots, which has led to more inventive bots, and on and on it goes.
In fact, the 2019 Bot Baseline report, released by White Ops and the Association of National Advertisers found that, although projected losses to ad fraud are down 11% in two years, cybercriminals are still leveraging ever more sophisticated ad fraud schemes that mimic human behaviour to evade detection techniques.
CMOs must be vigilant
There is light at the end of the tunnel though. For the first time ever this year, experts predict that more ad fraud will be stopped than will succeed. But it is important to remember that fraud ultimately follows the money. As we up the creativity around where we're spending advertising budgets, it's likely that fraudsters will find ways to take advantage.
For CMOs, it's therefore vital they keep abreast of the latest developments occurring in this arena so they can choose the right strategies for tackling each issue. Just as AI powered tools like contextual image recognition and text analysis are used to combat brand safety threats, using techniques like supply path optimisation and relying less on open exchanges need to become force of habit when tackling ad fraud, for instance.
CTOs needed to evolve as cybersecurity became a technological arms race against criminals – now it's time CMOs do the same to tackle ad fraud.
Stronger together
Bots may be on the back foot, with the advertising industry becoming more adept at inoculating itself, but we're not out of the woods yet.
Police cannot prevent every crime – and similarly, we cannot expect to prevent all ad fraud.
But we can start by taking more accountability for the issue. The IAB Gold Standard certification – which was brought in with the aim of tackling ad-fraud specifically - is a good start. But we need to get to the point where it is a hygiene factor across the board.
With smart ad fraud only getting smarter, the industry's best hope of countering it is to get smarter faster. So whether you're a brand, publisher, media agency or otherwise, it's time to work together.