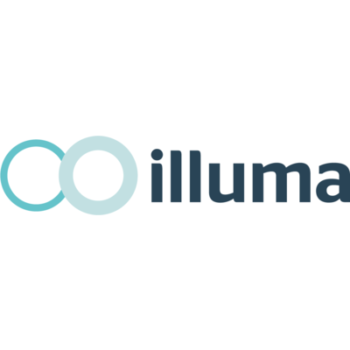 Illuma Technology, an independent contextual AI specialist in London, has developed an audience expansion technology called Peer Group Targeting®, which it claims solves some of the issues facing the advertising industry with the declining viability of the cookie - namely, how to assess audience suitability while protecting privacy, how to target adverts efficiently and how to expand reach compliantly.
Peer Group Targeting uses AI to learn from deep contextual signals found in a campaign's engaged audiences and expands out in real time to find Audience Peers®: those viewing similar content when there's a high probability they are in similar 'marketing moments' online.
Illuma Technology was co-founded in 2015 by adtech entrepreneur Peter Mason, working with a group of computer scientists from leading British universities. The technology is now integrated into several demand-side platforms and trading desks.
Mason said: "Established audience targeting and optimisation processes have tended to work like a funnel: you starttargeting with a broad idea of who your preferred audience is, generally using cookies, and where you might find them online, using context, then you narrow from there: you have to scale down to find success.
"We chose to study the opposite - what happens if we take the smallest but most interesting group of people, those engaging with a campaign as it's running, look at where they are congregating online in real-time and scale up to find new audiences in similar contextual moments. The results were very exciting and Illuma is now routinely being used as a primary targeting method for both engagement and reach."
Illuma technology works by responding to fleeting changes in the relationship between context and ad awareness, capitalising on the broad range of contextual signals coming back from a campaign rather than focusing on a few static topics set by marketers. Reacting to live contextual moments in this way avoids the limiting nature of matching brand with context, for example, placing running shoes ads on a page about marathons; and in the process seeks out new audiences in quality, brand-safe environments. The work shows that an individual might engage with an item such as running shoes when viewing any number of topics, such as a vegan recipe, an article about a celebrity or a review of a beach holiday.
"We see context assisting a high number of campaign actions," said Mason. "However, as few as 7% of those engagements are in obvious contextual environments that marketers would have predicted as 'relevant' to their brands. In fact, the quantity of different content topics seen 'working' at any given moment are very varied and changeable. Capitalising in real time on this dynamic mix of contextual moments is what drives the scale, performance and insights of Peer Group Targeting."
The Illuma technology is compliant with GDPR and expects to work within CCPA, as it operates without needing user data. This targeting method is also unaffected by changes to browser settings.
Secure financial messaging service provider SWIFT looked to Illuma to compliantly expand the reach of its niche audience campaigns ahead of its global finance event, Sibos, in September.
Paul Taylor, managing director of marketing communications, said: "At SWIFT our audience is niche, so we have struggled to achieve success using static segments. Using our small first-party audience, Illuma provided a solution which not only scaled this niche group beyond what we thought possible, but it was able to do this in a brand-safe way without using personal data or cookies, which is key for us in a post-GDPR world."
As well as revealing new information about where a brand's audience might be, this reactive, bottom-up-style targeting method is also challenging perceptions of who they might be. The insights surfacing from this process can be as exciting as the results themselves, as homelessness charity Shelter discovered when using Illuma's Peer Group Targeting® to expand the reach of its campaigns.
Eoghan Beecher, digital fundraising manager at Shelter, said: "Working with Illuma has been a huge success and has not only delivered better results than other targeting methods, it has also transformed the way we look at audiences and what we thought we knew about them. These insights, which are activated in real time during the campaign, have also helped inform our wider marketing approach."
Mason added: "If someone is interested in your product, does it matter if they're outside the segment 'woman aged 25-40' or 'male interested in travel'; or if they're reading content that's not obviously related to the product? Peer Group Targeting® breaks free from the limiting nature of traditional audience segmentation and reflects the fact that a brand's customers are varied and changeable. We target audiences based on one characteristic only - high probability of being open to your brand."

illuma
illuma is a British company at the forefront of contextual AI in programmatic advertising. The illuma technology identifies the real-time content consumption of brand's unique audiences, finding patterns in the page contexts that drive high quality...
Powered by PressBox