2020 and Beyond: What's Next for Display Advertising?
by Mathew Broughton on 19th Dec 2019 in News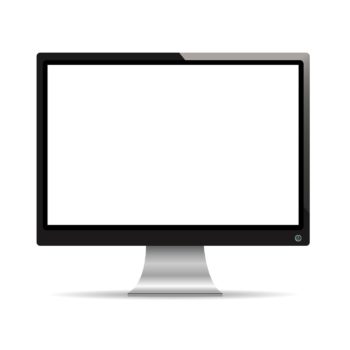 It's been a year of big change for display advertising – 25 years on from the first banner ad, browsers' restrictions on third-party cookies are shaking the foundations of display advertising. At the same time, new opportunities for advertisers are developing across connected channels such as DOOH and CTV. So where does display advertising stand in a post-cookie world where there is so much digital choice?
As ever, disruption comes hand in hand with innovation and display advertising stands to embrace the creative resurgence that digital is experiencing as the industry shifts from a focus on efficiency to effectiveness. ExchangeWire speaks to members of IAB UK's Display and Data Steering Group to get their views on what's next for display:
What have been the biggest challenges facing the display market this year?
"The biggest challenge facing the display market this year is the focus and increased investment into high impact formats and channels like video, OTT, native, audio and DOOH. The other primary challenge is generating performance in environments without access to third-party cookies, which is creating new innovation in privacy-compliant targeting and optimisation."
Ari Lewine, chief strategy officer, TripleLift
"Our industry is always in a state of evolution and this year was no different. Currently the biggest challenge relates to the continued reliance of our industry on third-party cookies and the threat they are under due to various browser moves. As third-party cookies continue to degrade, the move to a single identifier is crucial; the future of the independent web is dependent on our industry coalescing around a Unified ID. Rubicon Project believes this single identifier should be a community-based asset, likely owned by a neutral party like Prebid, rather than operating on any given company's infrastructure."
James Brown, EMEA Managing Director, Rubicon
"Display is still just thought of by most as 300x250s, not all non-search inventory, so there is a legacy stigma facing it. Plus, there is work to do to ensure the mistakes made in open and private marketplaces over the past 10 years, despite steady CPM increases in a pre-ITP world, are learned enough to translate into positively helping TV, DOOH, audio and other "new media" increasing their programmatic potential."
Matthew Prohaska, CEO, Prohaska Consulting
What developments are you most excited for in 2020?
"As 2019 draws to a close, we have so many amazing opportunities to look forward to in 2020. What I'm most keen to see is the evolution of digital advertising in the post-cookie era. As an industry, we have the opportunity and the privilege to move ourselves away from traditional third-party cookie tracking policies and rebuild the foundation of advertising based on a privacy and user first mandate – 2020 will be the time for us to invest in a framework of user consent to create an addressable, trusted environment in the open web."
Sara Vincent, senior director, Strategic Partner Development, Index Exchange
"Moving into 2020, we will see the continued growth of unified identifiers that do not rely on third-party cookies. Programmatic will move to more outcome-based bidding models and not be as reliant on CPM metrics.
"Meanwhile, we will see developments in contextual data, ramping up the capability to reach a specific audience while being verified by third parties. More responsibility in targeting will be taken by the supply side and there will be a continuous effort to clean up the ecosystem and remove resellers, with initiatives like the Global Alliance for Responsible Media taking more of a centre stage."
Ryan Cook, vice president sales, Teads
"Brand safety means different things to different brands and, while blacklists have proved effective, as more inventory goes programmatic, a more nuanced, custom approach is necessary. In 2020, we will start to see the demise of the traditional keyword blacklist in favour of a shift to dynamic, custom brand suitability.
"Brand suitability will ensure advertisers get access to more premium inventory that better aligns with their brand, and more control of their ad spend. Meanwhile, publishers will benefit from increase in scale and a more complete match of their high value inventory to advertisers."
Ben Geach, senior director, global product strategy, Oracle Data Cloud
"CTV is going to be an exciting area of development in 2020, presenting a huge opportunity for advertisers to reach a highly engaged audience. Fraud and viewability concerns in new environments, such as CTV, are likely to get more attention from marketers next year. This will put more pressure on the industry to create a robust standardisation model and (hopefully!) encourage greater collaboration between the industry - particularly from broadcasters.
"I'm excited to see how the relationship between tech vendors, such as IAS, and agencies develop in 2020. At IAS, we are now being viewed as an enterprise solution, a true partner helping agencies beyond ad verification; expanding their supply chain, automating reporting workflows and visualising data to better understand it - just to name a few! This has created more holistic partnerships and more a responsible, informed use of our technology. We hope this approach is something the rest of the industry will follow."
Paul Nasse, managing director, EMEA Strategy Alliance, Integral Ad Science
"I am excited to see what happens in the Connected TV and Outdoor industries. What is happening here is fascinating - and both markets will see significant growth next year as broadcast media becomes addressable and measurable in a way that advertisers can value.
"Within the digital display market, we will see lots more browser developments as they continue to play cat and mouse with vendors who try to circumvent tracking policies. This excites me as publishers will become the only true source of data available in the digital ecosystem, giving them much more control over their biggest asset – first-party data."
Amit Kotecha, Marketing Director, Permutive
What one development do you think will disrupt the display market the most over the next year?
"The pending death of the third-party cookie will most assuredly lead to new identity tools that will disrupt the display market in 2020. It remains to be seen which of the emerging solutions will achieve the scale needed to compete with Google and Facebook to deliver advertisers with the ROI they need."
Emma Newman, chief revenue officer, EMEA, PubMatic
"Recent moves by browsers and device makers as well as a quickly growing set of privacy regulations like GDPR and CCPA are pushing the industry closer to a cookie-less world. To meet this future in a way that doesn't overly advantage a select few, consumers need to be put first in the design of a common solution. In 2020, we expect to see new industry consortiums and data practices that aim to create more controllable IDs and transparent solutions across screens."
Daniel Clayman, Vice President Northern Europe, Xandr