3 Ways Collaboration Will Shape The Future of Advertising
by Lindsay Rowntree on 20th Dec 2019 in News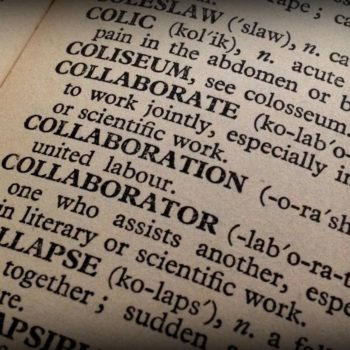 While the growing number of consumer touch points presents an opportunity to engage with viewers in ways we were never able to before, it also brings new levels of uncertainty to the advertising industry. How can we effectively engage viewers across various devices? Is there a consistent way to measure success, and what exactly does success look like? How can we justify our ever-growing media spend? Writing exclusively for ExchangeWire, Danny Clayman, VP, Northern Europe, Xandr (pictured below) answers these questions as he outlines the continued importance of collaboration in the future of advertising.
In a new era of consumer choice, both advertisers and publishers are continuing to assess how they can ensure success in this complex, crowded, and highly competitive environment. At Xandr, we believe there are three key reasons why collaboration will be essential for all players across the digital advertising industry as we lean into this new environment while simultaneously making sure to maintain and re-capture the attention of viewers.
Leveraging advanced technology to create synergies   
As signs continue to point toward consolidation, it's clear that having access to the right technology will be crucial for any media conglomerate to thrive. Whether it be through owned channels or collaboration, technology helps advertisers reach their desired audience and provides media companies with the controls, data, and buyer demand to enable them to unlock the full value of their inventory, ultimately improving consumer experience.
We work with a number of partners to integrate their technology and build on top of our own platform. While our own tools help buyers and sellers create, and execute, more sophisticated strategies, our goal is to ensure buyers continue to reach the audiences they care about in a privacy safe and compliant way while also creating scale for publishers regardless of geographic location. This can often be viewed as a challenge, as regional markets have their own rules, regulations and access points. However, we've adapted a mindset of 'think global, act local' to ensure our technology is tailored to meet the specific needs of regional markets whilst laddering up to a more holistic, global approach.
In 2020, we expect to see technology companies work even more closely with advertisers and publishers to develop new tools to capture the attention of consumers across screens, devices and formats around the world.
Creating a more transparent ecosystem
Collaboration is also required to improve transparency – crucial to re-building trust in the programmatic ecosystem, so that marketers will once again feel confident putting their budget towards digital advertising. One of the persistent concerns that we have heard from marketers this year is that opaque technology fees are draining their programmatic spend budgets. In order to ease these concerns, technology platforms need to work closely with both publisher and advertising partners, encouraging communication to increase openness between the two.
For example, Xandr have taken strides over the past two years to substantially increase visibility into technology fees on inventory purchased through our selling platform Xandr Monetize. The agreements we have in place with our current publisher clients give us permission to make seller technology fees on each impression available confidentially to buyers transacting with our SSP. This now represents approximately 65% of transactions on direct sellers in the UK and up to 68% of transactions on direct sellers globally.
While programmatic advertising heralded improvements in efficiency, effectiveness, and scale, it's still growing, becoming more complex than ever before. In developing transparent and open solutions, we will continue to encourage and instil trust across the ecosystem; a critical component for a successful future.
Sourcing alternative identity solutions
Recent moves by browsers and device makers, as well as a quickly growing set of privacy regulations in Europe and the US, are pushing the industry closer to a cookie-less world, leaving advertisers uncertain about how they'll reach relevant audiences. While no one alternative has been deemed 'the solution' for the industry, a few different methodologies have come to the surface as a means for advertisers and publishers to comply with these new regulations while maintaining their ability to reach key audiences and ultimately meet business goals.
We know that consumers need to be put first in terms of design of a common solution, and as technology platform and facilitators of digital advertising transactions, we have a responsibility to contribute to a more healthy ecosystem built on best practices and trusted, secure user experiences. This means that technology companies, device makers, advertisers, and publishers need to come together to put forth the most transparent and controlled options.
One alternative gaining traction among the industry is contextual targeting. We've already seen the impact of the practice through our exclusive work with Illuma, an AI-driven contextual targeting technology platform, that utilises signals from a brand's audience to find patterns in page contexts that are driving high-quality engagement. In tandem with our strategic buying platform, Xandr Invest, the technology uses these patterns in real-time to find new audiences who are likely to be similarly receptive to a brand message. Simply, it takes a bottom-of-the-funnel-up approach to finding new users, rather than a top-down approach, and dramatically increases campaign reach without relying on personal data and cookies.
Through collaborative efforts, digital media can create an open, transparent internet, which works in the consumer's best interests by promoting diverse content while protecting their privacy. As Greek philosopher Aristotle said - "the whole is greater than the sum of its parts."

Xandr
Xandr is AT&T's advertising company and a leader in addressable TV, creating a better solution for advertisers and media companies. Xandr is making advertising matter and more relevant. Xandr Invest and Xandr Monetize, our strategic platforms b...
Powered by PressBox