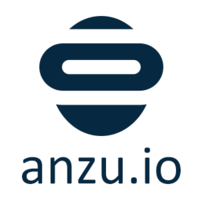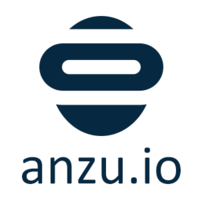 Anzu.io, an innovator in the in-game ad space, has announced an exclusive partnership with leading Polish mobile game developer Vivid Games. As part of the collaboration, Anzu will integrate its in-game advertising tech into two of their premium titles, Real Boxing 2 and Gravity Rider Zero, for both iOS and Android. The Real Boxing series is the biggest and most known mobile boxing game series ever created. Gravity Rider Zero is the newly-released prequel to the widely popular Gravity Rider.
Anzu partners with game developers to dynamically serve programmatic ads at scale, bringing them fresh revenue streams without interfering with the gaming experience. Vivid Games, founded by Remi Koscielny and Jarek Wojczakowski in 2006, is listed on the GPW stock-exchange in Poland and maintains large audiences in tier-1 countries. Vivid Games and Anzu will work exclusively to deploy immersive video and banner ads inside Real Boxing 2 and Gravity Rider Zero. The new collaboration follows the announcement of another exclusive partnership Anzu formed with game developer Toplitz.
Real Boxing, released in 2012, was awarded the Best Polish Game award in 2012 and the Best Android Sports Game award in 2013. Following the success of Real Boxing, the game's sequel, Real Boxing 2, was the #1 sports game in 141 countries. Powered by the Unreal engine, it features ultra-realistic motion capture from real boxers. To date, the Real Boxing series has been downloaded over 70 million times.
Gravity Rider Zero has close to 100 fully 3D tracks and unique traps governed by an advanced physics engine. Launched in August 2019 and developed with the proprietary custom engine, Gravity Rider Zero has already been downloaded nearly 2.5 million times. The game represents the second installment in the Gravity Rider series, which has altogether reached 10 million downloads.
"As we welcome 2020, I can confidently state that gaming is at the forefront of pop culture. That's why I'm so excited to partner with Vivid Games to employ our innovative approach in Real Boxing 2 and Gravity Rider Zero, two games pushing the edge of what's possible for mobile, to enhance the gaming experience for its millions of players. It's also an exciting time for brands as they will have the opportunity to speak directly to Real Boxing 2 and Gravity Rider Zero gamers through this new paradigm in in-game advertising," said Itamar Benedy, CEO and Co-Founder of Anzu.io.
"We're thrilled to partner with Anzu to bring real-world ads to our enthusiastic and diverse Real Boxing 2 and Gravity Rider Zero gamers. Their technology is uniquely positioned to create more in-game realism while giving brands an authentic way to connect with our gaming audiences," said Remi Koscielny, CEO of Vivid Games.

Anzu.io
Anzu is the most advanced in-game ad solution for mobile, PC, console, and gaming metaverses. Anzu's in-game ads put players first and help advertisers reach audiences programmatically in a non-disruptive and highly engaging way. A
patented 3D ad ...
Powered by PressBox