Silverbullet Acquires Videobeet Italia S.R.L.; Azerion Acquires Collective Media Europe
by Mathew Broughton on 6th Mar 2020 in News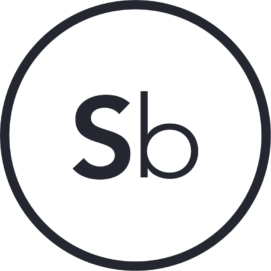 In this weekly segment, ExchangeWire sums up key industry updates on ad tech from around the European region – in this edition: Silverbullet acquires Videobeet Italia S.R.L.; Azerion acquires leading digital ad experts Collective Media Europe; BDG selects Rubicon Project as preferred PMP partner; FreeWheel releases 'The Delicate Art of Balancing Ad Load'; Wireless and Bauer Media join forces to launch Octave Audio.
Silverbullet acquires Videobeet Italia S.R.L.
Silverbullet, the data-smart marketing services company, has announced the acquisition of independent trade desk Videobeet, in a move to provide a full service offering for marketers including data analytics and audience activation.
By combining Silverbullet's vast first-party data approach with Videobeet's programmatic expertise and proprietary technology, BeetleDesk, Silverbullet is now positioning to provide an end to end marketing service for the new era of martech.
The BeetleDesk platform and service will become a wholly owned subsidiary of the Silverbullet Data Services Group, giving the organisation a dedicated team of programmatic experts covering global clients.
This is the company's third acquisition in less than a year, following Platform 360, a content engagement solution designed to curate brand safe advertising and insight-fuelled campaigns. This rapid growth is part of the Silverbullet group's mission to create a complete MarTech service for businesses to thrive in this new era of marketing, from data optimisation to activation and measurement.
Ian James, Co-founder and CEO at Silverbullet states: "Our latest acquisition sets out to enhance Silverbullet's group offering, to ensure we serve the pressing needs of the entire ecosystem. Our ongoing mission is to enable businesses to create a frictionless flow of data intelligence, which requires the smart collaboration of skilled partnerships. Silverbullet is designed to enable scaled and small organisations to join up the data dots and create brilliant customer experiences – and this latest venture will help us to better fulfil our mission and continue business growth."
Azerion acquires Collective Media Europe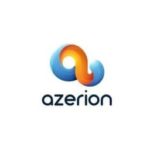 Azerion amplifies its UK and pan-European presence in digital advertising and publisher solutions with the acquisition of Collective Media Europe from TI Media.
This is the tenth purchase Azerion has made this year, keeping it firmly on a monster growth trajectory and making it a major tech company in the media and entertainment business.
"Collective is a perfect fit with our targets," says Sebastiaan Moesman, Azerion's Chief Revenue Officer. "Its expertise in tech, content and data for publishers and advertisers means it will immediately integrate into the existing Azerion ecosystem."
"We work extremely closely with our clients to deliver best-in-market digital advertising campaigns," says Dominic Woolfe, MD of Collective. "I'm really excited about leading the Azerion business in the UK and offering something new and innovative to our customers."
BDG selects Rubicon Project as preferred PMP partner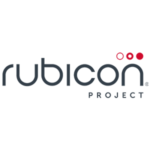 Bustle Digital Group (BDG), one of the fastest growing media publishers reaching a young audience, announced this week that it has chosen Rubicon Project as its preferred partner in executing private marketplace deals (PMPs) with programmatic media buyers.
Evan Pfeffer, Vice President, Programmatic Solutions, BDG, points to Rubicon Project's expertise in the programmatic marketplace, explaining, "Being a leader in the PMP space, Rubicon Project was our obvious preferred partner to develop and execute our private marketplace strategy."
Private marketplaces are key to BDG's programmatic strategy as these deals yield benefits for both the buy and sell-sides of the deal. "PMPs are a great alternative to open markets because we are able to generate higher CPMs," said Pfeffer. "In turn, we are able to guarantee specific inventory and audience segments to our advertisers."
The media company, whose brands include Bustle, Elite Daily, NYLON, The Zoe Report, Mic, Input, Inverse, Romper, and The Outline shifted a majority of its PMPs to Rubicon Project after reaping the benefits of Rubicon Project's exceptional customer service, as well as their revenue and performance yield strategy. Publishers can also prioritise PMPs through Rubicon Project, allowing them to compete with direct-sold demand. Pfeffer explains, "When searching for a vendor to partner with for PMPs, publishers must ensure the partner has an accessible UI for setting up and troubleshooting deals. It is also important to have solid business terms. With Rubicon Project, we are able to have both."
BDG and Rubicon Project began their partnership in 2014. BDG is also transitioning all of its sites to Prebid—an open source suite of software products designed to enable publishers to implement header bidding on their websites and from within their apps—and plans to work directly with Rubicon Project to implement Prebid's technology for its PMP yield optimisation strategy.
FreeWheel releases 'The Delicate Art of Balancing Ad Load'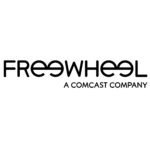 The FreeWheel Council for Premium Video Europe (FWCE) has released its latest study, "The Delicate Art of Balancing Ad Load", which aims to provide an overview of current ad load across European premium programmers and help to better craft optimal ad experiences for the viewers.
The FWCE paper offers insights into the different approaches to ad load and how these vary across premium publishers, as well as region. By drawing on specific case studies and in-depth data analysis, the study highlights how carefully curated ad loads can not only have a positive effect on viewer satisfaction, but also on ad revenue.
As David Rasmusson, Ad Tech domain Architect from Nent Group expressed: "There is no one solution as regards to ad load but rather willingness to innovate and experiment as well as constant iteration and fine tuning through data and research. Programmers are uniquely positioned to build sophisticated strategies and drive the next phases of video experiences."
Research into viewer responses helps form the basis of the insights set out in the paper. Drawing on additional studies into emotional responses to ads, the paper presents programmers with an overview of the factors that contribute to optimal ad load. This insight enables publishers to adapt their strategies accordingly, to ensure audience satisfaction without compromising on advertisers' goals and their ad revenues.
Other key takeaways from the paper include:
– The majority of viewer drop-off occurs during content, with only 20% happening during the ads, implying that ads are not the main factor for people to leave a stream.
– Content above five minutes goes out on average with two pre-rolls and four mid-rolls, with each ad being 20 seconds on average.
– Ad completion rates are above 90%, demonstrating the high engagement driven by premium content.
– The average number of ads has significantly gone down over the past three years.
Wireless and Bauer Media join forces to launch Octave Audio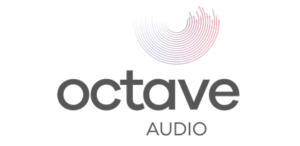 In a joint venture, two of the UK's leading commercial radio operators, Bauer Media and News UK's Wireless, today announce the creation of Octave Audio, a new digital audio company for the UK advertising market.
Octave Audio will give advertisers the opportunity to target digital audio listeners at exceptional scale powered by News UK & Bauer Media's 1st party data. In one place, advertisers will be able to reach the audiences of leading and loved brands via connected live radio including talkSPORT, KISS, Absolute Radio, Virgin Radio, Magic Radio, Hits and Greatest Hits Radio. It will also offer access to on-demand catch-up shows including Simon Mayo's Scala radio show.
Dee Ford, Group Managing Director Bauer Radio, comments: "Bauer Media has innovated in digital audio product and advertising for over a decade and continues to do so with this partnership. Octave Audio will combine the expertise of two major forces in audio bringing together the best of broadcast advertising and the advantages of digital targeting. This is what will make it stand out in the market."
Dominic Carter, Group Chief Commercial Officer at News UK, comments: "This partnership brings the strengths of Wireless and Bauer Media to a new level. It is a natural progression to bring our brands together into a space where advertisers can buy digital audio advertising in a transparent and brand safe environment. Our aim is to continuously ensure the ecosystem for advertisers is premium and audience driven, and we believe this new offering does just that."
Launching in Spring 2020, the new venture will see Bauer Media's and News UK's News IQ audience insights identify engaged and quality listeners based on behaviour, emotion, opinion and habits for precise targeting across the partners' digital audio products.
TagsDisplay