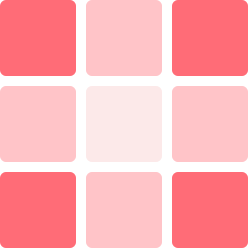 Picnic Media, the user-first ad marketplace, moves into a new phase of expansion with the appointment of Manchester-based sales operation One Link Digital to bolster its presence outside London. One Link's Peter Boler will lead Picnic's Regional Sales operations, while Julia Smith also joins as Picnic's first PR Director.
The appointments signal a further gear change for Picnic, which brings the high-quality ad experiences of social media to the open web, delivering proprietary social formats like Sponsored Stories and Posts mid-article on premium editorial content.
Boler previously led the regional sales team at Weve, O2's mobile marketing platform. Prior to that he was Regional Sales Director at The Exchange Lab. An experienced regional sales head with a strong digital advertising track record, Boler founded One Link Digital in 2018 and is tasked with driving regional opportunities for Picnic's social-inspired, high-CPM ad formats.
Smith, who brings 25 years of experience, will implement a high-visibility communications strategy to increase the brand awareness of the business. She has held major commercial roles with companies including Associated Newspapers, Mirror Group Newspapers, Dennis Publishing and IAB. She also provides PR consulting services for Impact, Cavai, Channel Factory, White Bullet, Adverty, Tradehouse Media, Appetite Creative and The 614 Group.
Matthew Goldhill, CEO and founder, Picnic says: "We are extremely pleased to welcome both Peter and Julia to the Picnic team. Mobile ad technology is constantly in motion and we believe we are perfectly positioned for a revolution in user experience. We know that Peter and Julia will play a major part both in building our business and in spreading the word."
Peter Boler, Regional Sales Director, Picnic says: "I am delighted to join forces with Picnic at this exciting time in the development of the company and the wider mobile ad market. I see huge opportunities for Picnic's brilliant ad solutions, and I look forward to contributing the knowledge and experience of One Link Digital to the cause."
Julia Smith, PR Director, Picnic says: "Picnic is an exceptionally innovative technology company and I am thrilled to be joining the team to increase brand awareness of their game-changing work."

Picnic
Picnic Media is a leading premium mobile ad formats company, delivering high-impact, social-style ad formats on a unique marketplace of the highest quality mobile inventory. Their intuitively engaging advertising campaigns allow advertisers to increa…