bet365 Backs White Bullet for Renewed Ad Protection Partnership
by ExchangeWire PressBox on 19th Mar 2020 in News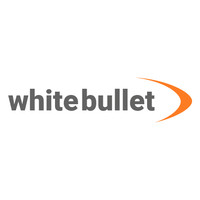 White Bullet Solutions, the digital marketing transparency experts, today announced the continued ad protection partnership with leading online gaming brand bet365.
In the face of increased advertising criteria, bet365 has restated its commitment to online safety and compliance with the renewal of its partnership with digital advertising safety specialist White Bullet.
bet365 uses White Bullet's brand protection and compliance tool to monitor its affiliate partnership programme, ensuring bet365's advertising and promotions only appear in appropriate and compliant contexts online.
"We are delighted to renew our longstanding relationship with bet365," said Peter Szyszko, CEO of White Bullet. "The web is a high-risk environment that shifts constantly, and bet365's commitments to brand safety and its responsibilities as a responsible advertiser set a standard any brand would do well to emulate. We look forward to continuing to keep their brand safe and compliant online."
"As a leader in the online gambling business, we fully appreciate the importance of ensuring all our advertising meets the necessary standards, and we take our own brand safety very seriously," said a bet365 spokesperson. "We appreciate the insight and protection White Bullet gives us, and we look forward to our continuing association."
White Bullet's proprietary software uses AI to analyse publisher content, screening for IP-Infringing, Sexually Explicit and Age-Inappropriate content in real time and provides dynamic risk scores for compliance and safety.
White Bullet's technology provides full supply chain transparency on the location of ads and promotions and time they were placed by partners and ad-brokers, as well as screenshot evidence and risk scores, allowing compliance teams to prioritise and manage safety programmes accurately.

White Bullet
Founded in 2012 by a leadership team of experienced intellectual property lawyers from the media and advertising industries, White Bullet offers companies IP risk protection, brand safety and full transparency on their advertising placement and digit…