ID5 Launches INSIDE: The Universal ID Distribution Partnership Programme
by ExchangeWire PressBox on 19th Nov 2020 in News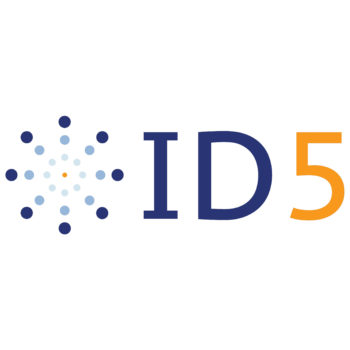 ID5, the independent identity solution for digital advertising, announces the launch of Inside, a partnership programme built to support their distribution partners and to increase the reach of ID5's cookie-less advertising user ID.
Since its launch in 2017, ID5's mission has been to create a better identification infrastructure for digital advertising. In summer 2019, ID5 launched Universal ID, a first-party identifier that publishers can store and distribute to their monetisation partners. Universal ID enables them to identify 100% of users, even in cookie-less environments and in a privacy-compliant way.
The launch of Universal ID has allowed ID5 to attract and integrate with media owners and technology partners who share the same vision and want to build a better and more competitive open web. ID5 INSIDE accelerates the identity specialist's efforts to create a community of like-minded companies who work together towards the same goal: enabling brands to connect with their customers effectively through advertising in the open web.
Today, ID5 INSIDE launches with 27 founding members, including CafeMedia, Datmean, DistrictM, Eyeota, Ezoic, Pubmatic, Shopping Minds and Sonobi. The programme is open to advertising technology companies looking to leverage ID5's solutions and expertise, and help their clients thrive in a cookie-less world.
"With ID5 INSIDE, we are looking to create an ecosystem of technology companies supporting and encouraging usage of the ID5 ID as a replacement to 3rd party cookie-based user IDs" says Mathieu Roche, ID5's Co-founder and CEO. "Digital advertising is at a turning point, and publishers and brands need neutral, scalable, privacy-first identification solutions like ID5's Universal ID to establish themselves as a reliable replacement for the third-party cookie. By sharing its technical expertise, its market intelligence, and its product vision with advertising technology companies globally, ID5 makes a decisive step towards global availability of the ID5 ID." concludes Roche.
"We're excited to work closely with ID5 to help drive adoption of identity solutions across the web that support advertiser, publisher, and user needs. There are many new directions to explore as we create new privacy-focused forms of digital advertising, and identity solutions like ID5 are a very important piece of the puzzle" said Paul Bannister, Chief Strategy Officer at CafeMedia.
"PubMatic is committed to working with the buy-side and sell-side to grow the programmatic opportunity. We have been encouraged by the work of ID5 and our partnership together. We applaud this effort to help the industry find identity resolution that will scale the power of the open web," said Andrew Baron, VP, Marketplace at PubMatic.
According to Kristina Prokop, CEO and Co-founder at Eyeota, "Eyeota's partnership with ID5 aligns with our commitment to ensuring the continued delivery of addressable and privacy-safe audience solutions at scale for brands and advertisers globally. We look forward to collaborating in tandem with the industry as it embraces one of the viable solutions to identity resolution".
"Targeted advertising fuels the open web and our collective digital ecosystem. As more and more browsers sunset cross site tracking cookies, supporting alternative methods of user identity resolution in a privacy first fashion is imperative. We occupy the space between marketers and publishers, so facilitating a user sync using ID5's UID makes total sense. Higher match rates of addressable audiences increase the likelihood of both improved campaign performance and media value. Everybody wins" added Sean Sutcliffe, SVP Business Development, Partnerships at District M.

ID5
ID5 was created to improve online advertising for consumers, media owners and advertisers, with the ultimate goal to help publishers grow sustainable revenue.
ID5 provides the advertising ecosystem with a transparent, scalable and privacy-complian...
Powered by PressBox