Data Collection is A Hot Topic in CTV: Q&A with Emmanuel Crego, Values.media
by Grace Dillon on 4th Dec 2020 in News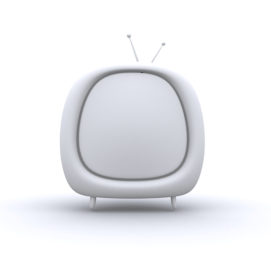 The evolution of the addressable TV market is often spoken about with a US-focused lens, yet no other advertising channel differs from market-to-market as much as this one. ExchangeWire speaks with Emmanuel Crego (pictured below), managing director at French media agency, Values.media, about the CTV opportunity in France and across Europe, and how the linear TV industry is faring in-market.
ExchangeWire: What have been the most notable developments in digitising TV in the past year?
Emmanuel Crego: From a user's perspective, I think TV has never been so dynamic as it has in 2020. Linear TV has beaten audience records in 2020 in France (we've never seen such high daily consumption in 30 years, as we have during lockdown between March and April); SVOD and AVOD markets are still growing, and competition is intense with lots of (new) players; and OTT content and audiences are still developing fast.
On the advertising side of things, it's a bit confusing I would say, with lots of the ecosystem living in a silo determined by different criteria: the way to consume the media (linear versus non-linear); the way to receive the content (through a set-top or pay-TV box, DTT decoder, OTT device, cable and satellite, etc); and the device you consume the content on (TV, mobile, tablet, PC, console, etc). All these different combinations impact advertising use cases, data and targeting capabilities, addressability (or not), and unified audience measurement.
I'm not criticising; new things growing fast always need new common processes, tools and measurement methodologies. Things will get better with time.
How does digital TV compare between markets in Europe?
Internally in Europe the markets are very different. It really depends on how the market developed its TV reception infrastructure historically. In France, for example, we're currently led by telcos' set-top boxes, and as a result, they play a central role in collecting TV audience data and linear TV addressability capabilities. This role is less important in countries like in the US or UK, where OTT devices are (much) more developed.
With CTV and OTT usage surging, and a growing number of households 'cutting the cord', is linear TV on its way out?
If we exclude lockdown-specific behaviour, linear TV is declining within the 35-year-old-and-below category quickly, everywhere. In the 35+ category, behaviours are different, depending on the market. Like every offline media, its linear audience is getting older but non-linear habits are getting more and more developed. Still, at the end of the day, it's still TV content!
That said, linear TV is still a great mass medium, with great efficiency and the capability to reach millions of people at the same time. No one watches a football game in replay; you watch it live, with your friends and family, to live an experience in real time. This is why it's so important for broadcasters to create strong programs which are considered an event for the audience. It's the same story for radio stations: why would I listen to the music tracks, when I can have what I want on demand on a streaming platform? I want to experience something I can't have in non-linear mode.
What do you think are the biggest opportunities offered by CTV/OTT?
Targeting capabilities, as the promise of CTV should be a device-by-device approach. You can make the biggest difference here within the panel-based linear TV market, but there is a lot of homework to do.
What are the biggest challenges, and how are providers working to overcome them?
Data collection is a hot topic, i.e. getting the consent from users and being able to qualify these TV watchers' profiles and go beyond sociodemographic targeting. If OTT/CTV is proposing the same targeting capabilities as the panel-based market, but with higher costs (the ecosystem is more complicated with more people in the chain, hence the higher costs), then I'm not sure there's any real innovation happening here. In an ideal world, a great solution would be to give the opportunity to media buyers to create their own segments, based on their TV audience numbers, crossed with third parties or advertiser first-party data. But that would require a strong reach and market tools. A work in progress, I think.
Is 'addressable' TV advertising the next big thing?
There are different use cases around addressability.
But I think addressable TV is a very good way to optimise your campaign's reach. In my opinion it's the best approach, and it's very strategic for a medium which is seeing declining reach, especially with the younger generation. For example, the ability to address specific households which haven't been reached by your campaign, or exclude those with a high frequency.
Addressable TV is a real technical innovation but, as I've already said, TV is a mass medium, and it's getting its efficiency above all from its capability to deliver massive reach quickly. Non-addressable TV will still be the gold standard for many years to come.
Compared with addressable TV, data-driven linear TV is the most interesting part of the linear TV market, in my opinion. The ability to achieve efficiency with a mass medium, along with better targeting optimisation capabilities, as well as TV audience data from telcos, OTT or Smart TV, enriched by third parties is very interesting. And email opt-in is the key to achieving it.
Optimising more based on the advertiser's marketing criteria, rather than sociodemographic criteria, is a good way to get more precision in media planning. I don't think panels are dead, we just need much bigger panels to enable us to have a greater ability to match data and develop this market.