Sojern Proves its Dynamism in Europe, and is Poised to Drive Travel Demand for France
by ExchangeWire PressBox on 9th Jul 2021 in News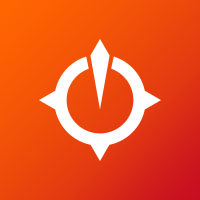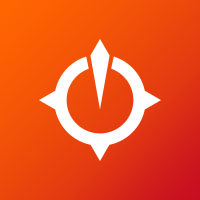 Launched in 2007, Sojern is a pioneer in innovation. 2020 brought many milestones, including the company's continued investment in digital transformation, preparing for the "cookieless world" and the signing of key partnerships such as Convious, The Hotel Network and Mews.
These partnerships cover industries such as attractions, hospitality technology and destinations. This commitment was rewarded in 2020 by the World Tourism Organisation (UNWTO), where Sojern was a semifinalist for the "Healing Solutions for Tourism" award. The group was recognised for its contribution to mitigating the impact of COVID-19 on the tourism sector.
New appointment in Europe
Sojern strengthened its management team and appointed Céline Chaussegros as managing director Europe in 2020, based in Paris. Céline joined Sojern four years ago as regional sales director to build the SMB vertical in EMEA, focused on hotels. Today, she supervises multicultural teams in London, Dublin, Paris and in regional markets, and oversees all European commercial activities and advertising operations across hotels, attractions, airlines and destinations. With 20 years of experience in the online travel and hotel distribution space, her professional history includes roles at Hotels.com, Opodo and Orbitz.
Céline Chaussegros, MD, Europe at Sojern commented: "I am proud to lead our talented team through some challenging times as we create a bridge between the travel industry and the use of innovative digital solutions. We will continue to strengthen Sojern's operations in Europe and be a great ally to help our partners in the recovery of the industry."
Encouraging prospects for hotels and attractions for the recovery of tourism
In an environment that remains fragile, Sojern is in an excellent position to support the recovery of the tourism sector in 2021 and help the travel industry implement effective campaigns to stimulate direct bookings across hotels, attractions, airlines and destinations.
Sojern has the tools and technology to identify, target, and influence both people who are traveling to a certain market as well as people already there who are actively searching for attractions while on vacation or in the area.
Among the encouraging signals, Sojern increased daily bookings for its European hotel clients 10-fold in April compared to last year. As for France, Sojern clients are seeing a sharp increase in sales, with five times more daily bookings in April 2021 compared to the previous year. And so far in May, the daily bookings are up an additional 30% from April.
This was the case for the Hotel Parister located in the heart of the 9th arrondissement of Paris. Sojern helped the hotel increase its online presence, capture new market share, and boost its direct booking strategy pre-pandemic. In just 6 months, Hotel Parister saw a 152% increase in direct bookings, which represents a turnover of €79,000 (£67,892). As such, the potential to support other businesses during this recovery period is exponential.
These figures support Sojern's expectation of a strong recovery in the sector, especially this summer, as the average length of booked stays has also increased, indicating that visitors are confident in their travel intentions. According to European data collected by Sojern, on average, stays booked will take place approximately 60 days after booking, compared to only 40 days at the beginning of this year. Travellers are becoming more confident to book further in advance and longer lead times are taking precedence over immediate (0 -1 day) bookings.
When doing a year over year comparison, flight bookings to France are up 151%. When looking at domestic, regional and international hotel bookings in France, an increase is noticed across all travel types. The data shows that visitors to France are more confident about the future and are looking forward to a recovery in travel.

Sojern
Sojern is a leading digital marketing platform built for travel marketers. Powered by artificial intelligence and traveler intent data, Sojern activates multi-channel marketing solutions to drive direct demand. 10,000 hotels, attractions, tourism boa...
Powered by PressBox
AppointmentEMEAEuropeFranceTravel