Taboola Acquire Connexity, Bringing Personalised e-Commerce Recommendations to The Open Web
by ExchangeWire PressBox on 26th Jul 2021 in News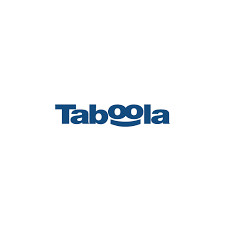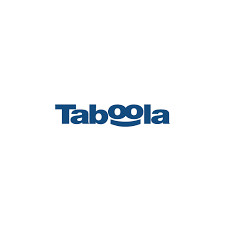 Taboola (Nasdaq: TBLA), a global leader in powering recommendations for the open web, helping people discover things they may like, announced that it has entered into a definitive purchase agreement to acquire Connexity from Symphony Technology Group for approximately USD $800m (£580.4m). Connexity is one of the largest independent e-Commerce media platforms in the open web, serving over 1,600 direct merchants, and 6,000 publishers.
Connexity's core technology powers customer acquisition for leading merchants including Walmart, Wayfair, Skechers, Macy's, eBay and Otto. Connexity reaches more than 100 million unique shoppers per month, via relationships with premium publishers including Condé Nast, DotDash, Hearst, Vox Media, Meredith, and News Corp Australia. In addition, Connexity allows publishers to seamlessly integrate more than 750 million product offers on their websites, providing a significant revenue stream.
The acquisition of Connexity aligns with Taboola's "Recommend Anything" growth strategy to introduce new types of recommendations and enter new segments, while leveraging its significant scale and recommendations platform to deliver even greater value to its 9,000 digital property partners, 13,000 direct advertisers and 500 million daily active users. This acquisition empowers a new type of advertiser to connect with Taboola's massive and global audience across the open web, while providing publishers with a new and additional way to drive meaningful revenue growth, tapping into the estimated USD $35bn (£25.4bn) US e-Commerce media market, as well as the large global market.
Taboola's advanced technology coupled with Connexity's retail expertise and index of more than 750 million product offers will help introduce a new type of recommendation offering for Taboola on the open web. These recommendations will connect editorial content to product recommendations, where readers can easily buy products related to stories they are reading.
"We're so excited to welcome the Connexity team to our Taboola family, today is a big day," said Adam Singolda, CEO and founder, Taboola. "The rise of social commerce proves the value of commerce alongside content, and with Connexity, Taboola is primed to bring this value to the open web. e-Commerce is the future of the open web, consumers will be buying outside of Amazon, on publishers' sites next to trusted editorial content a lot more than they are today. Amazon has millions of merchants, but merchants mainly have Amazon. That changes today. Combining Taboola and Connexity's technologies is one step forward in creating an alternative to walled gardens."
"Today, our vision of helping brands easily connect with customers and helping publishers grow gets supercharged with Taboola," said Bill Glass, CEO of Connexity. "This is a shared vision for both companies, which makes this deal a natural fit and a huge win for both of our customer sets. I want to thank all of the team members as well as our loyal customers and partners who have helped Connexity pioneer its space and grow over the past 20 years."
Today's deal represents Taboola's fifth acquisition and adds over 200 people to their team, bringing the number of total employees to approximately 1,600. Bill Glass, Connexity CEO, and the Connexity management team will lead the newly formed business unit at Taboola.
Connexity generated USD $158m (£114.6m) of revenue, USD $63m (£45.7m) of ex-TAC Gross profit and USD $28m (£20.3m) of Adjusted EBITDA in 2019, growing to USD $176m (£127.7m) of revenue, USD $78m (£56.6m) of ex-TAC Gross profit and USD $38m (£27.6m) of Adjusted EBITDA in 2020, driven by expansion of its merchant customer base, as well as the successful integration of Skimlinks' market-leading commerce content technologies.
__________________________
This release sets forth certain combined financial information for Taboola and Connexity. Such financial information is a simple summation of results for Taboola and Connexity, and does not reflect pro forma financial results pursuant to Article 11 of Regulation S-X. Such pro forma financial results could differ materially from that set forth above.

Taboola
Taboola powers recommendations for the open web, helping people discover things they may like. The platform, powered by artificial intelligence, is used by digital properties, including websites, devices and mobile apps, to drive monetisation and use...
Powered by PressBox