Picnic Named in Startups100 2021: The Annual List of Most Disruptive New UK Businesses
by ExchangeWire PressBox on 14th Oct 2021 in News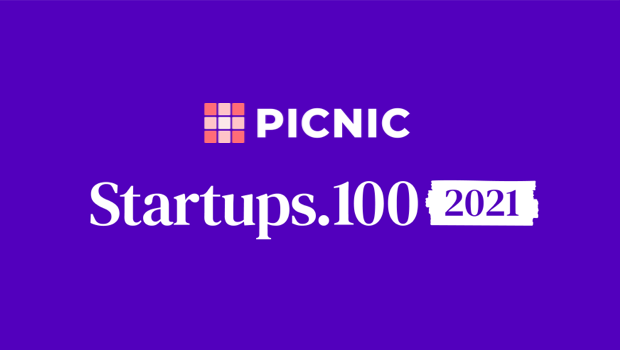 The UK's longest running index of disruptive new startups, the Startups 100, has released its 2021 lineup and Picnic has made the list for the second year in a row. 
Run by the UK's most established website for entrepreneurs, Startups.co.uk, the Startups 100 offers a showcase of new businesses that demonstrate innovation, solid financials, economic impact, and the ability to scale. The list has previously identified brands including Revolut, Deliveroo, HelloFresh and Bulb.
Picnic, listed at 58 this year, has paved the way for a new advertising category called 'Social Display'. Inspired by the high-quality ad experiences of social media, Picnic delivers intuitively engaging ad formats, such as Stories and Posts, on user-first mobile inventory on the open web. 
Since launching in 2017, Picnic's Social Display formats have helped hundreds of brands (including ITV, Spotify, Amex and HM Government) to extend their campaign reach beyond social media, with some brands making back up to 18 times their investment and seeing brand awareness increase by up to 129%. 
Matthew Goldhill, founder & CEO says: "It's a huge honour to be included in the Startups 100 list for the second year in a row. Launching a startup is never easy so, needless to say, growing over 100% during a pandemic was a real challenge and the hard working team at Picnic fully deserve this accolade. What's most exciting is that we're only just getting started - we have a huge list of goals for the next year and I'm confident it will see us climb the Startups 100 table in next year's edition!" 
Managing editor of Startups.co.uk, Richard Parris, comments: "After a particularly difficult year for businesses we are happier than ever to celebrate UK success stories. Every year the Startups 100 shows how UK businesses are responding to the issues, concerns and trends of the time. Entrepreneurs solve problems - whether that is the home care crisis being tackled by businesses like Cera and Birdie, diversity in hiring being challenged by Multiverse or the recent pet boom being capitalised on by Vet AI - you can see UK businesses innovating to meet the challenges of the time - and being very successful whilst doing it!"

Picnic
Picnic Media is a leading premium mobile ad formats company, delivering high-impact, social-style ad formats on a unique marketplace of the highest quality mobile inventory. Their intuitively engaging advertising campaigns allow advertisers to increa...
Powered by PressBox
Digital MarketingSocial MediaUK