ID5 Launches IdentityCloud, the Comprehensive Identity Solution for Digital Advertising
by ExchangeWire PressBox on 21st Oct 2021 in News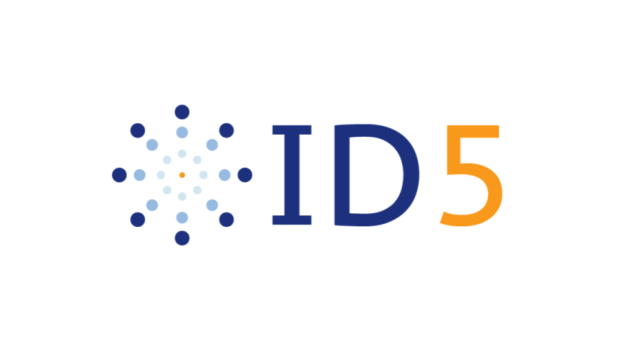 ID5, the market-leading identity provider for digital advertising, announce the launch of IdentityCloud, a comprehensive suite of services enabling all digital advertising stakeholders to improve addressability and measurement capabilities across channels and environments. 
Increasing regulations across the world, restrictions to the availability of third-party cookies in browsers, as well as general uncertainties regarding user identification in mobile applications and connected TVs, have created complexity and generated a lot of confusion in the industry. With the introduction of IdentityCloud, ID5 brings clarity and simplicity to this increasingly complex ecosystem by providing an inclusive solution to support brands, publishers and technology providers' needs to identify users for digital advertising purposes. 
IdentityCloud is a comprehensive suite of services that responds to the identity challenges faced by digital advertising, from improving match rates between buyers and sellers to addressing cookie- and MAID-less traffic across domains and devices. With IdentityCloud, advertisers, publishers and technology platforms can apply key campaign strategies and track performance across different environments while protecting consumers' data. Built on privacy-by-design principles, IdentityCloud includes an advanced consent-based encryption system ensuring that users' preferences are respected and enforced throughout the advertising value chain.
Since its launch, ID5 has been working towards the creation of an efficient identity infrastructure to benefit the Open Web. With IdentityCloud, ID5 brings to market a complete, privacy-first identity suite and accomplishes its goal to develop an inclusive solution that provides measurable value to the entire digital advertising industry. 
The announcement comes at the end of a very strong year for ID5. The company secured a USD$6m (£4.3m) Series A funding round in March and used these funds to strengthen its team, which has grown to over 30 people now. ID5 services have been implemented by some of the world's largest ad tech platforms including PubMatic, Amobee, MediaMath, Adform, Piano and Eyeota, as well as thousands of publishers including Mediavine, ItaliaOnline and Future. ID5 has also invested the funds in R&D and launched several product features, including a European device graph. Today (20 October), ID5 has the most adopted cookieless identifier and the most installed ID module in Prebid, powering 60,000 domains and reaching 3.4 billion users per month globally.
"The launch of IdentityCloud marks an important step in ID5's growth as we continue to pursue our goal of tackling the identity crisis in digital advertising. This ambition is driven by three very strong convictions: Firstly, we believe that identity should be a shared commodity for the industry, not a competitive advantage for a few dominant players, and therefore we focus on neutrality and openness in everything we do. Secondly, we want to support the entire ecosystem and all the use cases powered by identity, by building an infrastructure that enables optimisation and measurement as well as profiling and targeting. Finally, we are convinced that privacy compliance is not negotiable and that the identity infrastructure of the future will be built around users' consent. Not only do these three pillars form the foundations for IdentityCloud as a solution, but they also represent ID5's goals as a company, and shine a light on what we are trying to achieve for the entire ecosystem," comments Mathieu Roche, co-founder and CEO at ID5.
CookielessPrivacyProduct Launch