Digiseg and mediasmart Partner to Bring Cookie and ID Free Audience Targeting to Mobile and CTV
by ExchangeWire PressBox on 26th Oct 2021 in News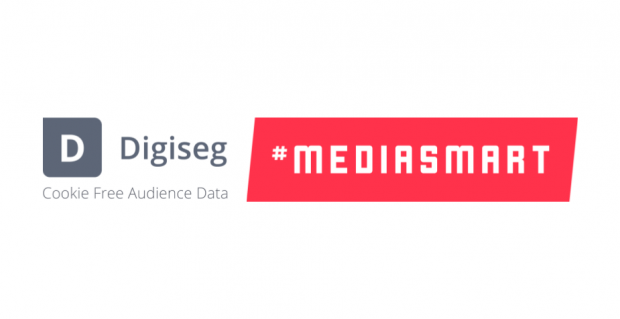 Digiseg, a global provider of cookie and ID free audience data provider have partnered with mediasmart , a leading mobile-first advertising platform based in Madrid, Spain to expand targeting capabilities for users of mediasmart's programmatic platform.
Digiseg's cookieless technology expands mediasmart's robust targeting by bringing household characteristics data and the ability to reach iOS and Safari users to their existing omni-channel audience management solutions.
"Digiseg's cookieless audience technology was created because digital advertising needs to be better at respecting consumers' privacy. But being cookie-free isn't just great for privacy—it also makes our technology significantly more versatile and delivers vastly better reach than other data solutions. No cookies means we can measure and target iOS and CTV, something no one else can do. We are really looking forward to working with mediasmart to deliver cookie-free audience data to their clients", says Bent Rønde Jacobsen, Digiseg COO.
Noelia Amoedo, CEO of mediasmart, adds, "as consumer media preferences continue the shift to digital, brand marketers need new and effective ways to reach their users in smart, relevant ways that drive engagement and action. They also need privacy-first solutions. Mobile and CTV advertising are emerging as the dominant channels not just among the young but across generations and we are delighted to partner with a future focused company like Digiseg to provide our clients with the tools needed to succeed in our rapidly evolving industry."
Digiseg's 180+ cookie-free audiences, cover a range of verticals and based on the primary consumer decision-making unit: the household, are available now to mediasmart's  clients globally, perfectly complementing mediasmart's Household syncing technology for Connected TV. 

Digiseg
Digiseg maps digital advertising to household characteristics. Our cookie and tracking free technology can be used across all devices, media types and operating systems to target advertising and measure audiences for both campaigns and websites....
Powered by PressBox
CookielessCTVMobilePartnership