EU Commission Crack Down on Tech Giants; Google Face Fine After Rejected Appeal
by Zara Briggs on 10th Nov 2021 in News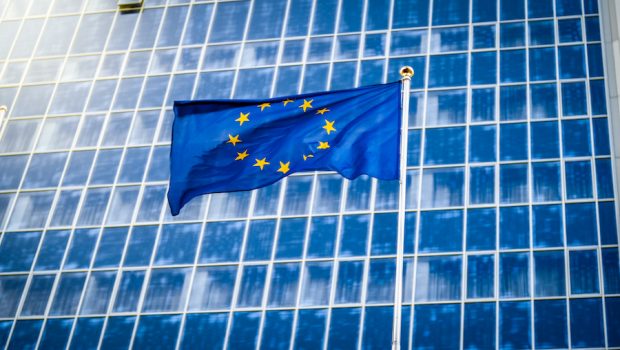 In today's ExchangeWire news digest: representatives from EU countries have agreed that the European Commission will become the sole enforcer of new tech rules; Google's antirust court case appeal was rejected by the EU's General Court; Socure lands USD$450m (£333.1m) in Series E.
EU Commission to become sole enforcer of tech regulations
It has been agreed by representatives from European Union (EU) countries that the European Commission will become the sole enforcer of new tech regulations, officials announced on Monday. The agreement will be formally approved by EU ministers on the 25th November, taking place as part of the bloc's common position ahead of the Digital Markets Act (DMA) negotiations before they can become law.
The DMA was proposed late 2020, aiming to rein control of large online platforms, known as gatekeepers, such as Alphabet's Google and Amazon. With this in play, business users who depend on these giants will have a fairer industry environment. The act was put forward by EU antitrust chief Margrethe Vestager, and won't be implemented before 2023.
According to a document agreed by a working group of the EU Council, which was seen by Reuters, "the Commission is the sole authority empowered to enforce this Regulation." Further details state, "in order to support the Commission, member states may empower competent authorities enforcing competition rules to conduct investigative measures into possible infringements of obligations for gatekeepers."
Google's appeal rejected by a European Union court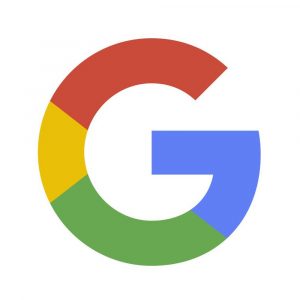 In further efforts to crack down on the world's largest technology platforms, a European Union court, the EU's General Court in Luxembourg, have upheld a 2017 antitrust ruling against Google, fining the tech giant €2.4bn (£2.05bn). The original decision was proposed by the European Commission, finding that Google used their search engines to promote their own comparison-shopping ads, at their rivals' expense. The court said, "by favouring its own comparison shopping service on its general results pages through more favourable display and positioning, while relegating the results from competing comparison services in those pages by means of ranking algorithms, Google departed from competition on the merits."
According to reports, the EU's sanction is over double what had been the bloc's previous record fine, which was €1.06bn (£906.8m) against Intel Corp. in 2009. Google have 90 days to change their practices and treat rival comparison-shopping services equally in their search results or further fines will be implemented.
In a minor victory, the court rejected one argument of the EU's case for insufficient evidence, claiming that there was not enough proof that Google's conduct manipulated competition amongst search engines.
They now have, yet again, the option to appeal to the decision before the Court of Justice.
In further news, Google have won an appeal at the UK Supreme Court, against a class action-style privacy litigation. The behemoths have avoided what could have been £3bn in damages if they had lost the case. The ruling alleged that Google applied a Safari bypass to override iPhone users' privacy settings between 2011 and 2012.
Socure lands USD$450m (£333.1m) in Series E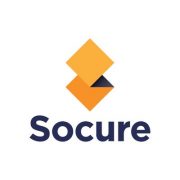 Socure, a provider of digital identity verification and fraud solutions, have raised USD$450m (£333.1m) in an oversubscribed Series E. The round was led by Accel who were accompanied by funds and accounts advised by T. Rowe Price Associates, Inc. Two new investors, Bain Capital Ventures and Tiger Global, and existing investors, Commerce Ventures, Scale Venture Partners, and Sorenson Ventures, also contributed to the investment. The round valued the identity management platform at USD$4.5bn (£3.3bn), making it one of the most valued ventures in the digital verification sector.
According to a new study from Juniper Research, business spending on digital identity verification will reach USD$16.7bn (£12.4bn) by 2026. This rapid development reflects the need to digitally onboard users, which was enhanced during the pandemic.
This round took place just seven months after their USD$100m (£74m) Series D in March. According to the press statement, they were using their financing to "support Socure's rapid expansion across every consumer-facing vertical including online gaming, healthcare, telco, e-commerce, and on-demand services." The recent funding will accelerate this growth, as well as increase their investments in product innovation, ultimately tackling identity affirmation challenges across the digital consumer journey.
Founder and CEO of Socure, Johnny Ayers, commented, "with this additional capital, we will substantially increase our level of commercial velocity and intensity in solving complex customer and societal problems, while maintaining our Day 0 founder's mentality and continuing to attract the market's best product, data science, and engineering minds to join our already incredibly talented team."
Also in the news:
- 89% of UK Advertising Executives Plan to Integrate Programmatic DOOH into Multi-Channel Campaigns
- Epom Launches New Major Update of Its DSP (5.0): New Targeting, New Analytics & More
- Pixalate Launches Industry's First Ad Fraud Supply Path Optimisation (SPO) Technology to Address 75% Increase in IVT Within Arbitraged Supply Channels
- Paco Rabanne Launches Out-Of-This-World Gaming Campaign for Phantom