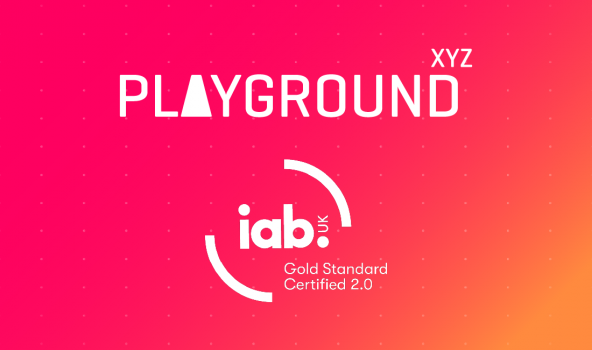 Marketing technology provider Playground xyz have been awarded Gold Standard 2.0 certification by the Internet Advertising Bureau (IAB) UK, further highlighting the company's commitment to delivering brand-safe attention-based advertising solutions to UK advertisers.
Steps that the company have taken towards achieving the standard include implementation of IAB Europe's Transparency & Consent Framework v2.0 and achievement of the Trustworthy Accountability Group's Brand Safety certification.
Scot Liddell, COO at Playground xyz, says, "since our founding, Playground xyz has worked towards delivering more effective solutions for advertisers and a better ad experience for consumers. Achieving this certification is a real badge of honour for us as it highlights not only our commitment to those ends, but to pushing the industry to be more transparent, safe and privacy-centric."
"As more invasive technologies like third-party cookies are depreciated, we're proud to be the first attention-based technology provider to demonstrate how the shift towards attention is the safer, more effective approach for advertisers."
IAB UK's Gold Standard 2.0 was introduced in 2020, updating the existing standard with more rigorous requirements to better address privacy and accountability concerns within the digital advertising industry.

Playground xyz
Playground XYZ is on a mission to master the art and science of maximising consumer attention. The company has built the world's first technology stack that integrates visual attention measurement, analytics and media optimisation called the Attent...
Powered by PressBox
Brand SafetyPrivacyTransparency