Japanese Marketers Rank Mobile, Digital Video & Social Media as 2022 Priorities - IAS
by ExchangeWire PressBox on 3rd Feb 2022 in News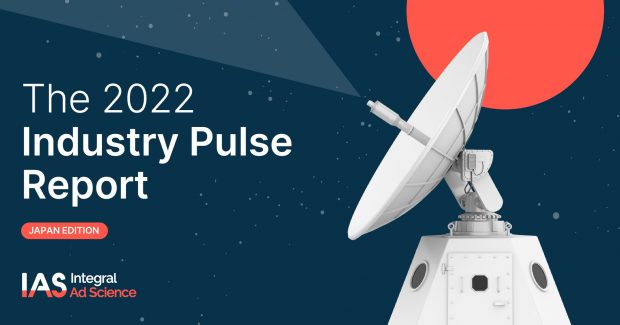 Integral Ad Science (Nasdaq: IAS), a global leader in digital media quality, today released its 2022 Industry Pulse Report – Japan Edition.
Surveying 125 digital media experts across Japan, IAS found that improving mobile experiences, providing quality assurance for social media campaigns, and the emergence of digital video are top considerations for advertisers in the Japanese market.
Based on the Japan edition of the IAS 2022 Industry Pulse Report, these key priorities will guide the year ahead:
Japanese marketers bet on mobile, digital video, and social media: Mobile continues to be key in Japan, with 60% of respondents making it a top priority in 2022. Media experts will prioritise digital video next (53%), seeking to tap into growing digital video viewership that will approach 77 million in Japan. Social platforms will be the third most important priority (45%) as media professionals attempt to harness the growing popularity of user-generated content and the growth of influencer marketing.

Increased focus on ad fraud, brand risk, and viewability: With the growth in mobile, digital video, and social spending, the threat of ad fraud looms large, with 73% of respondents agreeing that ad fraud will be a greater concern across mobile environments this year. As a result, respondents believe third-party verification will be important to ensure brand safety in mobile (71%) and in digital video (79%) environments.

Media quality must become a team effort, not just the Publisher's responsibility: Most industry experts say third-party verification is important to ensure the quality of mobile (71%) and digital video (79%) inventory. The study showed that 39% of respondents noted that publishers should be responsible for ad fraud mitigation; 42% stated the need for publishers to lead the charge for brand risk mitigation.
Takeshi Yamaguchi, country manager, Japan, IAS, commented, "Media experts in Japan consider mobile, digital video, and social media as the top priorities, and given the growth trajectory of these mediums, it's hardly a surprise.
"In the report, marketers have raised concerns about the impending deprecation of cookies and changing privacy regulations in addition to media quality challenges. Advertisers must treat video inventory just as they do TV inventory and apply verification solutions to keep them fraud-free and risk-free. With initiatives like the JICDAQ, we are confident that new efforts to fight ad fraud and mitigate low-quality impressions will bring positive change to the industry."

Integral Ad Science
Integral Ad Science (IAS) is a global leader in digital media quality. IAS makes every impression count, ensuring that ads are viewable by real people, in safe and suitable environments, activating contextual targeting, and driving supply path optimi...
Powered by PressBox
Ad TechDigitalJapanSocial Media