Azerion France & Cavai Engage Exclusive Partnership for New Conversational Ad Solutions
by ExchangeWire PressBox on 23rd Feb 2022 in News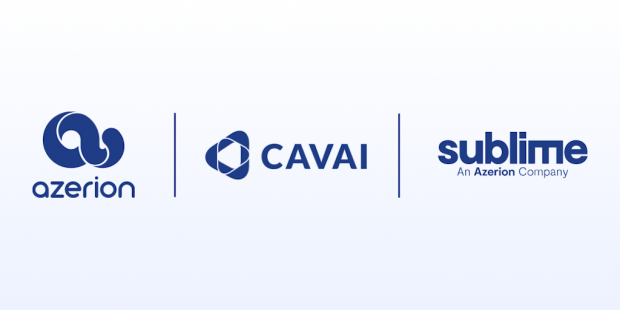 Azerion, the digital entertainment and media platform, has revealed an exclusive partnership in France with Cavai, one of the leading conversational advertising platforms.
The partnership will lead to the seamless integration of Cavai's engagement capabilities within Azerion's all-screen advertising offering, which includes standard display ad units as well as Sublime's high-impact formats.
Cavai has built one of the world's leading conversational advertising platforms by working closely with brands, publishers, and agencies to enable experiences which boost audience engagement and enable customers to buy products directly in the ad. As marketers move away from disruptive formats and seek privacy-by-design solutions to personalise communication and generate insights, conversational formats have helped Cavai's clients to stand out from the competition and drive ROI whilst enabling true interactivity.
This exclusive partnership will enable Azerion France to develop conversational opportunities between brands and users, while giving the ability for consumers to have a one-to-one interaction in an eye-catching setting with a brand they want to engage with.
Mickael Ferreira, VP operations global and country manager at Azerion France, commented: "We are delighted to partner with Cavai and add new solutions to our existing array of multiscreen formats, whether standard or rich media. Now we can personalise the conversation according to brands' objectives, such as making an appointment or a phone call, requesting a trial or a product catalogue etc. The scope for extending the engagement of brands with their target audience is now limitless."
Rogier Lammers, VP, sales, Central Europe at Cavai, added: "With this partnership, we are aiming to rapidly expand our business in France. Together with Azerion, campaigns have already been set up and are raring to go. I am hugely excited to work closely with Mickael and his team."

Cavai
Cavai is the leading global conversational advertising cloud working closely with brands, publishers and agencies to enable conversational experiences through Cavai's proprietary ad cloud technology. Founded in 2018, Cavai helps marketers deliver con...
Powered by PressBox
Ad TechConversationalPartnership