Exciting New Tool that Leverages Attention Time Measurement is Set to Shake up Mobile Advertising
by ExchangeWire PressBox on 6th Apr 2022 in News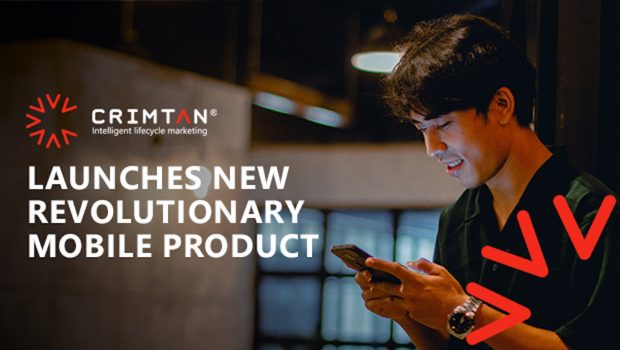 Global lifecycle marketing experts Crimtan are set to revolutionise mobile advertising with a new product that includes a unique Attention Time Measurement Tool (ATT)
In 2021, global ad spend on mobile advertising topped USD$295bn (£224.8bn). But how much of that money was spent wisely? 
There are some known problems with mobile advertising. These include poor inventory, limited metrics that don't give a holistic view of a campaign's performance (instead of relying on metrics like brand safety, viewability, and CTR), and small ad sizes and poor creativity.
Advertisers also need to contend with a congested ecosystem that bombards users with ads, increased multitasking, which means that even if someone has their mobile device on and in their hand, it doesn't mean they're actually paying attention to it, and an average attention span that has now reduced to just eight seconds - lower than a goldfish!
So it's not surprising that as many as 50% of all mobile ad clicks (according to Google) are accidental. 
Global lifecycle marketing experts Crimtan are on a mission to shake up mobile advertising with a new mobile product that takes a three-pronged approach, and incorporates their unique new Attention Time Measurement Tool (ATT):
Private exchange

- To counter poor-quality real estate with low impact ad sizes and placements, Crimtan has built its own private relationships with publishers, ensuring favourable ad sizes and placements - plus access to premium inventory and first-party publisher data. 

Attention Time Measurement Tool (ATT)

- Monitoring, measuring, and optimising attention time is the first step to driving better results for clients. Crimtan's ATT monitors optimise and measures users' attention, enabling them to improve results for their clients - whether that's for awareness, consideration, recall, or sales.  

High impact mobile creative

- Crimtan's creative formats are designed to maximise attention time. Their ads are user friendly, look the part, grab user attention and drive true user engagement rather than an accidental click. 
Crimtan's new high impact mobile solution is being launched on 1 April 2022.
Joanna Evenden, Crimtan's head of mobile says, "With numerous mobile ads and privacy lead marketing it's becoming crucial for brands to capture and understand consumer's attention. To maximise attention time, we must step away from old fashioned mobile strategies, that solely rely on data and disregard the importance of creative and contextual relevance in mobile advertising."
Paul Goad, Crimtan CEO says, "At Crimtan we are committed to providing solutions that drive great outcomes for our clients. Our robust new mobile offering strengthens our omnichannel solution and we are excited to help our clients improve their mobile performance as a result."

Crimtan
Crimtan are the global experts in total lifecycle marketing for programmatic. Launched in 2009, the company's mission is to be a trusted partner who delivers the most relevant, consented programmatic advertising, that drives exceptional incremental...
Powered by PressBox
AttentionCreativeExchangeMobile