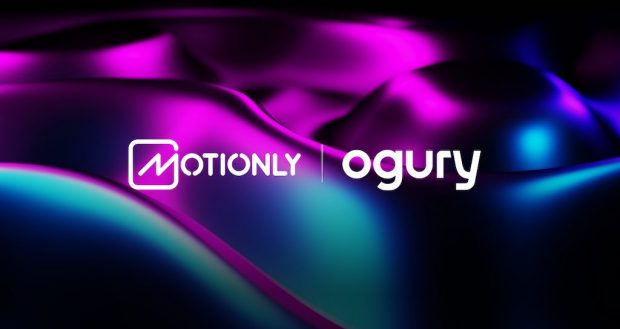 Ogury, el líder tecnológico mundial en mobile advertising que actúa como soporte premium para los anunciantes, anunció hoy la adquisición de Motionly, una solución SaaS que diseña, despliega y mide animaciones rich media interactivas in-app e in-web.
Motionly se fundó en 2017 por Édouard Mercier, con el objetivo de facilitar a los profesionales del marketing la personalización de su contenido digital para impulsar la atención y el compromiso de los usuarios.
La tecnología exclusiva de Motionly, llamada Creative Builder, será una verdadera ventaja añadida para el estudio creativo de Ogury, permitiéndole ofrecer creatividades visualmente impactantes con una personalización dinámica. Esto permitirá a las 1.200 marcas premium mundiales que trabajan con Ogury acceder fácilmente a formatos creativos innovadores y atractivos.
El creative builder de Motionly dará a la industria publicitaria la oportunidad de crear, publicar y medir fácilmente nuevos tipos de formatos creativos, incluyendo animaciones interactivas en DCO (Dynamic Creative Optimization), que se adaptan dinámicamente al contexto de la página web o de la app. Las interacciones con los anuncios, como los swipes y el engagement , se miden y se analizan fácilmente para optimizar el contenido, la ubicación y realizar pruebas A/B. Por último, esto ofrece información concreta y factible sobre la experiencia del usuario, basada en una medida granular de las interacciones del usuario con los formatos creativos.
Como parte de esta fusión, Édouard Mercier, el fundador de Motionly, se une a Ogury como VP engineering. Con más de 20 años como emprendedor e ingeniero de desarrollo de software, Édouard trae consigo una gran experiencia. "Los anuncios digitales pueden ser tan increíbles como invasivos y pasivos. Esta es la idea clave que impulsó la creación de Motionly hace cinco años, con el objetivo de ofrecer a los usuarios finales entretenimiento y control sobre los anuncios creativos. Ogury comparte la misma visión de lo que debe ser la creatividad móvil. Por eso, unirnos a un líder de la publicidad móvil como éste, es el siguiente paso perfecto para el crecimiento de Motionly", explicó Édouard Mercier, fundador de Motionly y VP engineering de Ogury.
"Los marketers deben adaptarse a un panorama digital en continuo cambio y están buscando formas innovadoras de captar a los usuarios en su móvil. Puedes tener la mejor tecnología de segmentación del mundo, pero su impacto se volverá irrelevante sin formatos creativos atractivos. Esta ecuación siempre ha estado en el centro de nuestro stack tecnológico y estamos encantados de llevar nues.
Ogury
Ogury, the Personified Advertising company, has created a breakthrough advertising engine that delivers comprehensive audience interest, brand performance, privacy protection and sustainability within one technology stack, built and optimized f...
Powered by PressBox
AcquisitionDigitalMobilePrivacy