Upcoming VlogBox Get-Together Webinar To Examine Data Analytics & User Engagement
by ExchangeWire PressBox on 27th May 2022 in News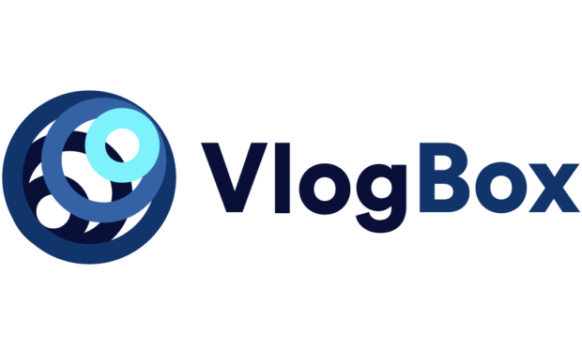 The VlogBox Get-Together webinar will be held on 31st May 2022, at 12 PM EDT and will focus on strategies designed to make targeting more effective, as well as a deep dive into geo-communities.
Anna McMichael, VlogBox's strategic partnerships director, together with experts from IRIS.TV, and Wantent, will discuss strategies that can be used for effective viewer engagement. They will also talk about the value of data in all forms of content creation, and how creators can harness the power of data to improve their work.
'Today's most successful companies use data to their advantage when making decisions, and the CTV industry is no exception. This is why in our next webinar, we'll look at data and analytics success stories, in order to help creators to better understand how to incorporate these factors into their decision-making process,'  says Anna McMichael, VlogBox's strategic partnerships director.
The webinar is designed to ensure that creators can adopt a data driven content mindset that provides customers with media that resonates with their interests. We'll be looking to provide answers to questions such as:
How can you use behavioural data to transform CTV channel marketing?

What new AI-based tools can be used to research customers' emotions?

What data is useful for understanding how to target audiences more effectively?

What is the story behind the creation of the big geo-community?

What are the main challenges for devices when choosing content in the era of content abundance?

How can data about viewers' emotional states be helpful for creators and advertisers, and how can this data help maximise content efficiency with AI tools? 

What is the market of AI emotion recognition platforms and what are their roles in CTV?

How do you create authentic, engagement-driven content by understanding consumer behaviour data?

What are the first steps of a marketing campaign after launching a media business/influencer agency/CTV business?

How can marketing strategy and content distribution be altered by taking into account CTV user behaviour and platform specifics?
Meet Our Panellists
Anna McMichael, director of strategic partnerships, VlogBox
With more than seven years of experience working in Ad tech/Martech, Anna knows how to establish a win-win connection with content creators and supply and demand side partners by easily integrating them in the world of CTV. 
C.J. Leonard , vice president, platform operations, IRIS.TV
Prior to joining IRIS.TV, C.J. previously worked with publishers, broadcasters, and technology vendors. She has held a variety of leadership roles in advertising technology and operations at companies including Magnite, The Weather Group, Tegna, NBCU, Frankly Media, and CBS.
Oleksii Shaldenko, Ph.DCEO/co-Founder, Wantent 
Oleksii has eight years of extensive expertise working in CGI and IT creating visual effects for Hollywood AAA+ projects. He has created an outstanding team that managed to build a high-demand product for evaluation of content effectiveness by applying machine learning.
Who Should Watch?
Production studios

Content distributors and resellers

Vloggers and talent agencies

Publishers and TV channels

Advertisers and marketers

Ad Tech and CTV enthusiasts
How Do I Sign Up?
Register now and be one of the first to reserve your seat by clicking here.
Email: news@vogbox.com

VlogBox
VlogBox is a global CTV app development, content distribution, and monetization platform. With over 1000 live CTV apps and channels under their belt, VlogBox allows video creators to reach audiences across top CTV streaming platforms, including Roku,...
Powered by PressBox