Realising the Potential of CTV: Interview with Alexis Wrightson, Quantcast
by Mathew Broughton on 28th Jul 2022 in News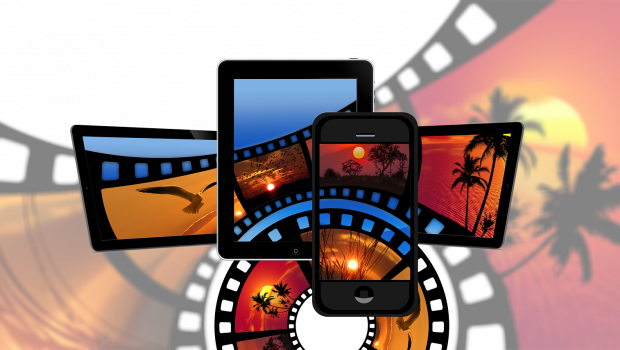 In association with Quantcast.
Following the surge of interest in connected TV (CTV) during the coronavirus pandemic, ExchangeWire speaks to Alexis Wrightson, lead product specialist, EMEA, Quantcast, to discuss the channel's evolving role in the marketing mix. 
What developments need to be made in the buying process for CTV inventory, to help marketers capitalise on heightened interest in the channel following the coronavirus pandemic?
To understand necessary developments for the buying process, it's important to first think about the media buyers. There are two types of buyers in this space: there are TV buyers familiar with buying linear spots and assessing that with the likes of BARB and GRP data. There are also digital buyers who are evaluating success against more digitally-focused KPIs, like completion rate and cost-per-completed view. We are getting to a place now where both types of buyers need to be equally adept at buying CTV.
Looking at recent news, in Q2 1.6 million UK viewers cancelled their subscriptions on a variety of different platforms on top of the 1.5 million in Q1. This signals the scale at which free, ad-supported services are going to skyrocket in terms of inventory. So there really needs to be this meeting of the two worlds for TV and the digital buyers in terms of an understanding of what KPIs to set, and also how they translate reach from an offline world in linear into an online world. This also needs to be considered for the KPIs and how success is measured.
To summarise how the scale of CTV has exploded since the coronavirus pandemic, there's the quote, "There are decades where nothing happens and weeks where decades happen". March 2020 was definitely a good example of a few weeks where decades happened. Everybody switched to this new behaviour. Many different companies have embraced that change from a supply and customer experience perspective. They are fast-tracking their efforts to make some of the older measurement techniques more available in CTV, while also evolving digital measurement to innovate and capture new ways of measuring CTV.
How will CTV supply be affected by this surge in interest?
The supply aspect of CTV is interesting as well. Thinking about the process, we have to make it as simple as possible because it's not the same inventory in terms of scale. Although CTV is scaling, it's not at the same level of display, where there are ~400 billion impressions per day that you can splice and dice with data and filters. In the CTV space, it should be a lot more simplified and curated, so that marketers can advertise behind the most scalable and the highest quality content. It's important to curate your marketplaces from a CTV perspective and work closely with suppliers to be in quality-produced content.
From the walled garden perspective, and or YouTube specifically, a large percentage of that is user-generated content. Although it's great because that's what people want to watch, there are often cases where the content might not be appropriate for the brand, or you need to apply additional parameters. It's important to think about the positioning, the role of each type of inventory source, and how you talk to your audiences. Although it does get more granular and more difficult, the same can be said for someone using TV copy on social. Your content should be specific to the CTV space, and you want to make sure you define its role and set KPIs in the right way.
Similarly, what developments need to be made in CTV measurement to realise the potential of the channel? What alternative KPIs need to be considered in this environment from other programmatic environments, as well as traditional linear TV?
As an industry, we need to get somewhere between the TV and digital space and have both sets of buying teams work more closely together to get the best of both worlds. The measurement of video in online ecosystems has so easily been addressable, and those teams are now more leaned into CTV due to the quantitative metrics that perform so well. But there is more to it. If you are using a consistent dataset from a technology platform that is adept in the online display and video world, and they're able to use artificial intelligence or advanced machine learning to be able to model across the different screens, then you can get more insightful metrics and qualitative metrics that can be useful to advertisers and agencies alike.
The alternative KPIs that would be beneficial are metrics like search volume. These align quite closely with how some teams measure linear TV. If we think about something that's even closer to advertiser properties,  site visit behaviours, this could be a critical metric in the CTV space, where you are measuring the impact of a CTV ad and what visit rate you are delivering to the site as a result. Understanding that if your organic visit rate is X percent, and you've seen an uplift of Y percent in the visit rate of people who have been exposed to that CTV activity is really insightful and gets closer to what we are capable of in digital.
In addition to that, a lot of the advertisers that have embraced CTV so far are more "reach and frequency advertisers." Those that don't necessarily have an endpoint, the likes of the entertainment brands and the FMCG brands, are leaned into CTV because they can deliver really good results, high completions, etc. But when you look at the other buyers in the advertising ecosystem, they want to see the impact on the mid-and lower-funnel to see whether this has been influenced in any way.
Focusing on that "reach and frequency" buyer, they may also want to measure an understanding of the brand lift or recall of the ad. That's going to be equally important to add more qualitative insights around the creative that's been used; the age range that you are reaching; the gender that you are talking to; the location they're in, and so on.
How can the issue of cross-screen attribution be resolved?
Measurement is always at the forefront of Quantcast products. One of our main challenges was defining that success in the online world and what that means in the world of CTV. We started by trying to understand the different types of buyers, and have developed a number of solutions to address the different parts of the ecosystem.
As I've talked about, site visit reporting, funnel impact reporting, and brand lift are three examples of what we're working on. If we dive into the site visit reporting, this is closely linked to how we reach audiences in a probabilistic manner. However, there are steps involved in addressing reach and establishing measurement. We look at the online world, the different technical identifiers, and the data available in order to piece together pieces of the puzzle and build a bigger picture of a household.
For cross-screen attribution, marketers can look at those who have been exposed to a CTV ad and subsequently carry out an action on the advertiser's site. At Quantcast, we have a first-party view of the advertiser site to be able to assess and model to get closer to households that have been influenced by CTV to engage with the advertisers' site.
How do CTV audiences differ from linear TV audiences? What key considerations should marketers factor in when investing in CTV?
Thinking about the different types of buyers again, CTV audiences and linear audiences have never been closer together. Over 70% of people in Europe are consuming both CTV and linear TV now. There are specific reasons why you would use one of those channels, or even both, to achieve certain goals. Marketers want to make sure their KPIs are actually aligned to what they can measure in CTV and linear respectively. In general, whichever partner you end up using, you need to reduce the fragmentation across the different buys and try to be consistent in terms of the overall story you're aiming to get across.
If you are investing in the connected space, then it's really important to understand what can and can't be measured with different buys. From a TV buyer's perspective, it's how you set the specific KPIs that you think are possible in CTV, which are now likely to be measured in new ways. Gone are the panel-based datasets of yesteryear. Some of those panel methodologies have been 30 years in the making.
It may seem outlandish to even suggest a new way of measurement, but we have to evolve with new technologies and embrace all the things we've learned. It's critical that we try to embrace a data-driven model and data-driven insights that do not rely on just a subset of the total audience.
How has the role of CTV in the purchasing funnel evolved thus far, and how is it set to develop? How does this differ from linear TV?
This is one of the areas that is most exciting in terms of the use of TV in general, let alone CTV or linear. From a CTV perspective, you can make creative work a lot harder. One of the key takeaways from my perspective is how you're still able to leverage a really powerful way of talking to people in their living room. We've all been exposed to different ads over time, and we remember some more than others. It's about how you still embrace that creativity, but with the opportunity and the capability that you have with an online-planning mindset in terms of breaking down the audiences that you want to talk to, and delivering them specific messages that will be most relevant to them.
Think about the Guinnesses of the world, the Nike adverts during the world cup. If you are able to still embrace those memorable moments and have a clearer and more influential call-to-action, depending on where you think that person is in their purchase funnel, then you can drive greater results with the use of CTV and linear TV advertising. I still think there's a role for both CTV and linear. Until the major broadcasters give up sporting licences, for example, we're in a world where we have to serve across both channels-within-a-channel. The role of CTV in particular, in the purchasing funnel, is changing because of the advancements in measurement.