The Rise and Rise of CTV: Interview with Michal Ivry, Aniview
by John Still on 8th Aug 2022 in News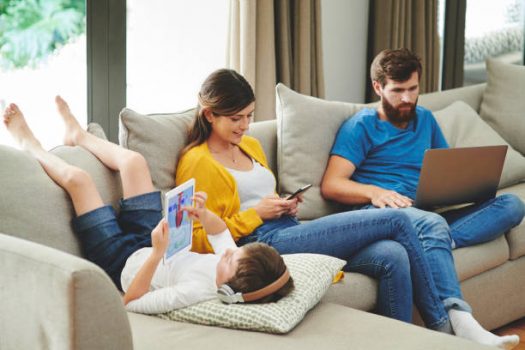 In association with Aniview
CTV is a huge new opportunity across the digital advertising industry and a hot topic as marketers, publishers and ad tech companies seek to capitalise on it. We spoke to Aniview's CRO Michal Ivry to hear more about the opportunities and innovations in the video space, and how the industry is adapting.
OTT platforms and streaming services offer a huge opportunity for marketers. Is this opportunity being realised? How can brands take advantage of it?
OTT and CTV are growing at an exponential pace. Modor Intelligence believes that this is going to be a $227bn (£186.7bn) market by 2026. Since the Covid-19 outbreak, there has been a significant rise in the number of active users of OTT platforms across the globe, which offers digital advertisers a massive opportunity to engage with their target audience through precise, customised in-stream video ads. OTT content delivery takes place on any device that streams video over the internet, such as desktops, mobile devices, Smart TVs, streaming devices like Roku, Fire TV, and gaming consoles. Although marketers are highly involved in tapping the OTT wave, it's still not enough; but every day, more and more marketers are realising that video ads across OTT platforms offer a chance at better engagement with their target audience. CTV is growing at a rapid pace, thanks to the global rise of Smart TVs, and could be the next big go-to channel for marketers.
How is the ad tech industry adapting to the shift to video?
We are in the midst of a transformation in consumer behaviour. Videos are becoming the go-to medium for engagement, and you now expect to find your target audience across screens and devices. This has given both publishers and advertisers a plethora of opportunities, but it has also made reaching out to the target audience a bit more complex. This is causing the ad tech landscape to transform as well. In order to tackle pain points related to video, the ad tech space has come up with specific core features, such as an online video player paired with a CMS, introducing programmatic to video, and inducting features such as SSAI and CSAI for CTV, enabling the flexibility to reach across screens using a single dashboard. 
Other features, such as precise geo-targeting, help advertisers find the right audience and AI-based optimisation algorithms within ad servers enable users to get the ideal CPMs during bidding. Not all solution providers have the necessary ingredients to tackle the sudden rise in video, but the ad tech space is rapidly adapting to meet the needs of publishers and advertisers.
What are the major issues facing marketers who are shifting spend to video?
Marketers around the globe have started taking videos very seriously; what is needed is a shift in mindset and the right technology. There is a large audience out there who ignore text and banner ads and impressing them with a single image and text is pretty hard. Video advertising, on the other hand, captures the attention – animations, images, floating texts, and sounds create a more dynamic and engaging experience. 
Marketers need a dedicated budget and specialised teams to work on videos that are engaging enough to get their buyers' attention, and they need to support this endeavour with data about their customers, the devices they use, geolocation, habits, etc. Without precise data, it would be near impossible for marketers to generate their customers' personas and, therefore, create content that not only attracts their attention, but creates an impact. And how do you make sure that your video adapts to a user's screen, resolution, and internet speed? You would need a unified tech solution to support this. In summary, marketers need to treat video as a dedicated medium of engagement and have a specialised team and tech to support it.
What will continue to drive the growth in video's popularity?
The consumption statistics for video are mind-boggling. According to Cisco, 82% of global internet traffic is video. In a few countries, like China and Saudi Arabia, the figure is 92%. Thanks to smartphones, audiences around the world have access to videos 24/7, while high-speed internet has made data-heavy video consumption a lot easier. 
With the kind of data speeds available across the globe, the user experience is a pleasant one, devoid of buffering. An average person will spend almost 100 minutes watching videos daily. That's not all, – due to high engagement, videos now have several use cases. For example, shoppable videos for e-commerce are now a trend, and medical devices now have video communication features installed. Almost all industries are discovering new use cases for videos. Video will continue to be an integral part of our lives going forward.
Which platforms are video thriving on at the moment? Where is the untapped potential?
Mobile leads the way for sure – with more than 6 billion smartphone users across the globe and the availability of high-speed internet, video consumption has become a shared experience. In-app video consumption using smartphones will continue to grow. CTV is an untapped area that marketers should definitely look into. With OTT apps for Smart TVs, marketers can target their ads to a niche audience without wasting budget or impressions like in traditional TV. CTV has been growing at a tremendous pace (40% in 2022), and CTV spending now stands at USD$21bn (£17.2bn). More and more marketers have started budgeting for CTV as a channel but it's still much less than other channels, such as Mobile. The scope for growth with CTV as a channel is tremendous, and marketers should start pulling budgets from traditional, on-air TV for targeted CTV spending.