The MadTech Sketch: Why The Ad Network Will Flourish Again
by Ciaran O'Kane on 21st Oct 2022 in News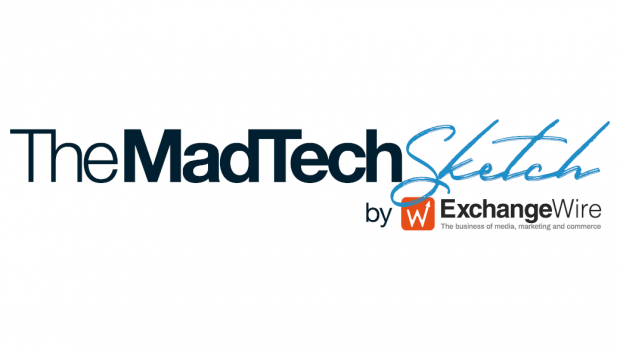 In this week's MadTech Sketch, Ciarán O'Kane explains why, contrary to common belief, the ad network model is bigger than ever before.
Industry people generally have a negative view of ad networks and the value proposition. The very words conjure up bad memories of black-box arbitrage and ridiculous take rates. That's why we have programmatic, right?
Despite the rumours of its demise, the ad network model has never been stronger. This year alone saw USD$1.9bn (~£1.7bn) in M&A deals for European ad networks, and we are seeing senior industry figures leaving to set up ad-net businesses.
It is important to understand how to define an ad network, as there seems to be some confusion as to what it actually is. Ad networks are third-party entities that do not own proprietary supply. Of course, if these walled gardens activate their own data across third-party supply then they too are ad networks. Also, to be a true ad net you need an IO or 'managed service' commercial model. 
The ad network is back, and it's going to have a big decade. In this MadTech Sketch, I doodle out the three types of ad nets built to win in this new, fragmented age (listed below):
The technology-focused ad net: some describe this as a 'point solution' ad net – a fairly insulting label. A bunch of exited companies — SeedTag, TapTap, LoopMe and Captify — have built strong businesses around proprietary technology. From AI to search retargeting to location, many USD$100m plus valuations have been built off IOs and tech.

The channel-focused ad net: there will be a lot of ad nets popping up to focus on media execution on specific channels. Unique measurement, targeting, and creative capability will need to be built to run campaigns on retail media, OOH, TikTok, TV, et al.

The generalist: the last of the three has the potential to scale, as we saw in the case of the blockbuster MiQ valuation. Ad nets in this segment are generally technology agnostic, adding value with a best-in-class trading capability and critical add-ons like analytics.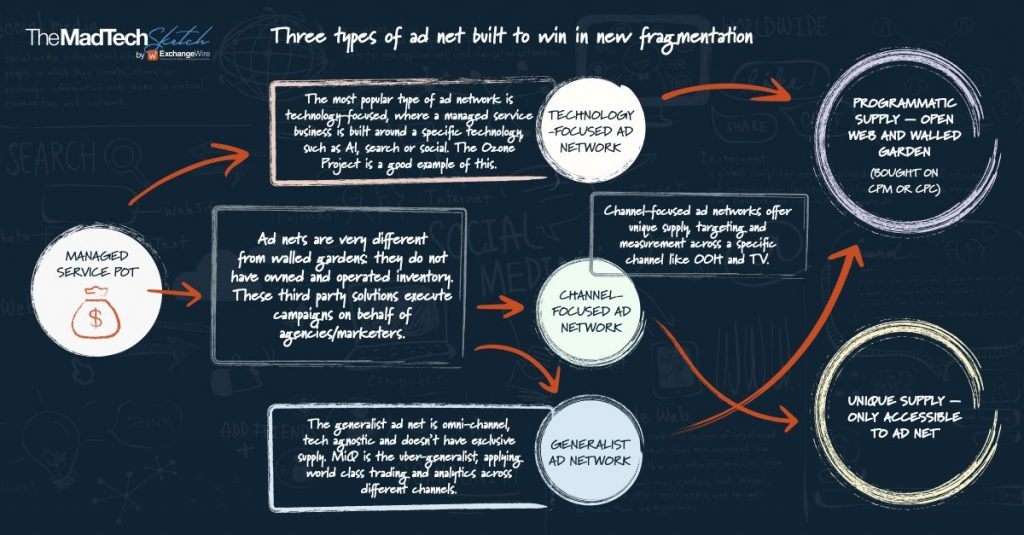 Ad NetworkAd TechMadTech Sketch