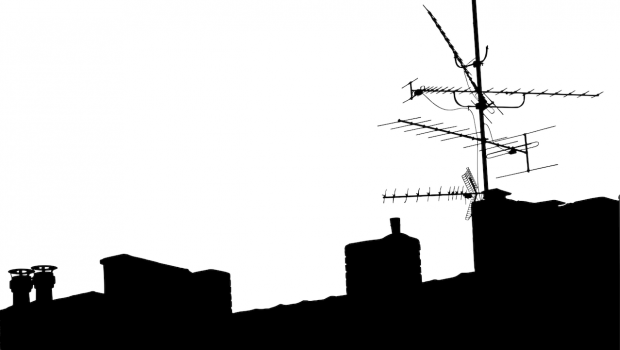 In the first article in the ExchangeWire 2023 predictions series, experts from across the advertising industry examine what the future may hold for connected TV (CTV), one of the most eagerly talked-about mediums. With two of the largest streaming platforms, Netflix and Disney+, soon to launch advertising offerings, there is no doubt that interest in CTV marketing is set to grow further in the coming months.
The dawn of a new age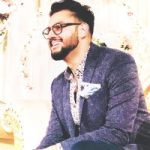 2023 marks a new age of CTV, due to the increased amount of available premium inventory through AVOD platforms. Despite this, the channel still suffers from fragmentation, and, ultimately, navigating this fragmentation requires time, direct resources, and industry expertise.
The one-to-one interactions marketers can gain from the format makes it worth the time and ad spend because it allows marketers to target specific segmented audiences. However, marketers must maximise this close customer relationship by prioritising curation technologies that allow direct access to a plethora of CTV inventory, by layering in targeting data to create customised buys in an always-on environment. Doing so will support advertisers to reach consumers directly while reducing waste, a win-win for a highly complex and emerging industry.
Hunain Khan, director, programmatic CTV supply, Xandr
The shift to DTC platforms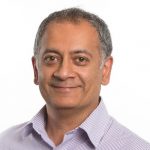 2023 will be an interesting year for CTV in Europe, but I'm avoiding "the year of CTV' hyperbole. The ad-funded opportunity will grow significantly with the entrance of huge players such as Netflix, Disney+, Paramount+ and the combined HBO/Discovery+ offering. I think Netflix and Disney will be careful in terms of ad loads, so as not to annoy viewers who are still also subscribers.
The key, long term driver is that these major content creators will prioritise their DTC platforms, starving the traditional channels of some prime first run shows and movies. This will inevitably lead to eyeballs shifting to the streaming platforms, and slowly but surely, the advertising budgets will follow. I believe that other CTV providers will also benefit from this, as viewers start to explore their smart TV and discover the vast array of new, free content available to them.
Hitesh Bhatt, director, CTV/OTT, EMEA, PubMatic
The folly of youth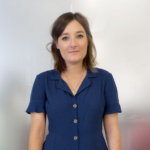 2023 will bring continued growth in CTV viewership, largely as a result of new players entering the AVOD market, such as Netflix, Paramount and Disney+. At a recent VideoWeek event, Richard Kramer (Arete Research) likened CTV to teenage sex… everyone is talking about doing it, but in reality, only a few people are actually doing it, and they're doing it badly.
He makes a good point. BVOD and YouTube make up most CTV views, with the majority of longtail CTV channels being so small they aren't even picked up by BARB. I do, however, believe that the longtail will see growth in 2023, and that including these channels on plans allows us to reach audiences cost-effectively, and in some really great content. However, planners need to utilise DCO more, to select the best creative for these channels, whilst scrutinising the inventory to ensure clients are not exposed to fraud.
Nicola Teague, head of AV planning, the7stars
Programmatic innovation will be key to an effective and addressable CTV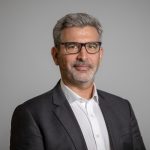 2022 saw a continued surge in CTV growth, but there are still some unanswered questions about the channel. With 1.1 billion CTV devices around the globe (and rising) it has become a critical channel within the programmatic landscape. 2023 will be the year that will fuel programmatic development, delivering a new era of efficiency for CTV.
This will not only be instrumental in delivering scale, but also in providing a more standardised approach. We can expect broadcasters to continue to invest more in their streaming offerings, which will in turn push marketers to shift their budget from linear to streaming.
As an industry, our challenge will lie in the ability to further automate this channel, while considering and offering consumers the most premium experience. It's time for CTV to embrace automation so that media owners can regain control of their inventory, maximise yield, and simultaneously provide more bidding opportunities for marketers.
Augustin Decré, regional managing director, Southern Europe, Index Exchange
Harnessing data sources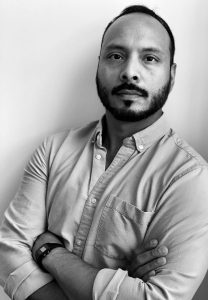 We will see a continued emergence of curation technology, with the aim of simplifying the CTV buying process. Most agency holding companies have built out their own AV teams to focus specifically on CTV and improve efficiency of delivery for their clients, so technology that supports this shift is likely to proliferate.
For the ecosystem as a whole, we should harness the variety of different capabilities and data sources that are available. For instance, we'll see increased focus on intent signals as these capabilities start to enter the space. Digital specialists in these areas should work closely with broadcasters, bringing their expertise to build on the shoulders of giants and add real value. If we can accomplish this together, we'll see the best of both worlds and the ecosystem will flourish. We are already seeing both sides recognise this and I expect them to continue on the path to convergence.
Steve Pereira, president, UK, Captify
Omnichannel and outcomes: the CTV North Star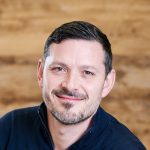 Thanks to the upcoming integration of advertising platforms from the likes of Netflix and Disney+, marketers will be looking to make the most of the burgeoning opportunities of CTV. We can therefore expect a rapid acceleration in the industry's transition from the metrics of old, like viewability, toward those more suited to this next generation of campaign delivery - most notably, attention.
As marketers look to maximise performance on CTV, where ad competition for audience engagement is extremely fierce, next year will see a sharp increase in campaigns being measured and optimised towards attention. This not only means delivering high-quality media, across premium and brand-safe environments, it means supplying this consistently across every screen. Omnichannel capabilities with a focus on outcomes will therefore remain the North Star for marketers in 2023, with the expansion of CTV forming a key component of successful growth strategies.
Justin Taylor, UK MD, Teads
Light the BOTA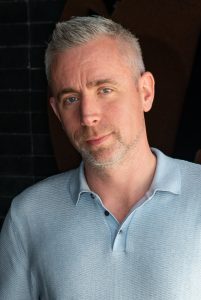 I expect and hope to see CTV become more user-friendly, especially for new entrants. As the TV industry pivots to a digital-first position (exemplified as much as anything by ITVX), there'll be a natural streamlining of friction points that are currently holding back understanding of, and spend in, CTV. For example, the industry would benefit from more consistency in the data passed along the bid stream, a bedding-in of performance and incrementality measurement (proving beyond doubt that CTV has an increasing role to play on the media plan) and a de-siloing of supply.
Lastly, let's have a Bonfire of the Acronyms (BOTA?)! If we want to appear more accessible to the layman, we need to simplify our language - e.g. does the term 'OTT' have any real utility anymore, and can we start using terms such as 'Linear Streaming' or 'On-Demand Streaming', instead of FAST, AVOD, BVOD, etc.?
Matt Keating, director of client partnerships, UK, VDX.tv
Integrate CTV planning and reporting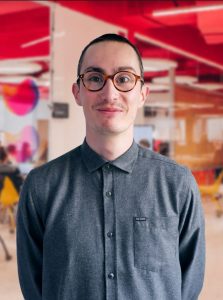 Brands are expanding their CTV budgets, as this channel gives them the ability to quickly activate and dial back campaigns and achieve reporting efficiency by measuring the impact of spend.
CTV will undoubtedly continue to grow, supplementing brands' linear TV investments. Both TV types will coexist in their own space in the market due to generational differences.
As younger audiences change their preferences and consumption habits, media and audiovisual content platforms will continue to develop. Linear TV will retain broader, demographic-based audiences and CTV will offer marketers more precise targeting and personalised messaging — cross-referencing viewing and demographic data with geolocation, language, and device type all in play. It will therefore be essential for brands to ensure their marketing tech stack can sufficiently integrate the planning and reporting of the vast data available to them, so they can track all important performance and return on ad spend (ROAS) targets.
Xavier Klein, marketing services director UK, Making Science
Ignoring CTV in 2023 will be akin to rejecting social media in the mid-00s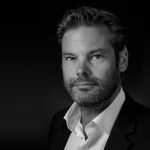 The European CTV market has grown rapidly over the past few years. Data shows ad spend on the channel increased by 56% in 2021, with projections stating it's likely to grow by a further 36% before the year's end.
2023 will see increased monetisation of inventory and ad space as CTV leaders such as Netflix and Disney+ continue to expand and new players enter the market. This will increase the availability of direct-to-consumer advertising, which in turn opens up a whole new marketplace which advertisers can engage with while there's a low barrier to entry. With younger generations tuning out of linear TV in droves, next year will see CTV become a must have for marketers. Those who play the waiting game will miss the opportunity to connect with audiences before their competitors do.
Matthew White, VP sales, EMEA, Quantcast