Adelaide Opens London Office to Support Growing EMEA Business; Led by New Sales Hire Ed Bristow
by ExchangeWire PressBox on 17th Jan 2023 in News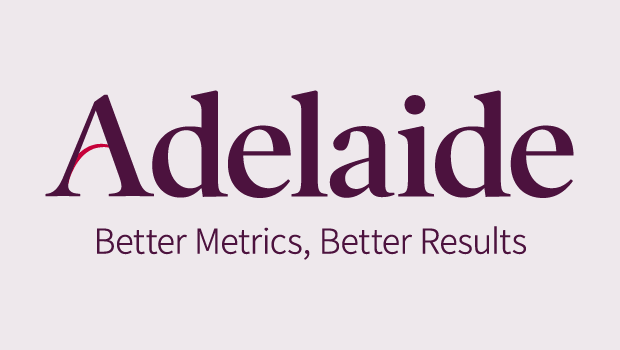 Adelaide, the leader in attention measurement, capitalises on its international growth by opening a London office. As brands and agencies, especially those in the United Kingdom and EMEA region, continue to adopt Adelaide's attention-based media quality measurement solution, the need for an international presence is essential.
"Congratulations to Adelaide for opening their London office as it will allow MediaCom to deliver even more outstanding work. In the last year, we've witnessed fantastic recognition through Effie, the Festival of Media, and IAB EuroMixx for our collaborative campaigns and we hope this continues in the future," said Marko Matejčić, global product strategy director, MediaCom Switzerland.
Following its award-winning work with MediaCom Switzerland, Adelaide announced a partnership with Xaxis Switzerland to bring attention-based guarantees to the market. This solution and the launch of high-attention auction packages via a global partnership with PubMatic are pivotal steps toward establishing Adelaide's AU metric as the leading attention-based currency worldwide.
Ed Bristow has been tapped to open Adelaide's London office as commercial director, EMEA. Bristow, who most recently served as client development director, publishers & platforms at Oracle Advertising, is an accomplished leader in the measurement space with nearly a decade of experience helping advertisers and publishers innovate their media measurement strategies.
Prior to joining Adelaide, Bristow held several leadership positions at Oracle, MindProber, and GWI, demonstrating a proven track record of driving new business partnerships and retention across global media owners, brands, and agencies. From driving adoption among enterprise sell-side platform and publisher partners in Oracle Advertising's client development team, to helping scale the global GWI business as an early employee, Bristow has the unique mix of entrepreneurial, measurement, and innovation experience needed to bring new metrics to the market.
"We've seen growing demand from brands in EMEA for attention measurement and optimisation. As we continue to scale our solution from an activation standpoint, we want to ensure dedicated hands-on support for clients globally," said Marc Guldimann, CEO and co-founder of Adelaide. "Ed is the perfect person to lead this charge given his deep understanding of the measurement space, knowledge of our clients' needs on both the buy- and sell-side, and experience scaling a business unit."
"Attention metrics are rapidly gaining traction in the UK and across Europe, so it's a very exciting time to join the Adelaide team," said Ed Bristow, commercial director, EMEA, Adelaide. "I'm a firm believer in outcome-driven and evidence-based approaches to measurement, so I look forward to bringing Adelaide's solution to more advertisers and publishers in EMEA and building on the team's success overseas."

Adelaide
Adelaide is a leader in the rapidly growing field of evidence-based media quality measurement. Adelaide's attention-based metric, AU, helps advertisers make better media investment decisions. AU is an omnichannel metric that evaluates thousands of ...
Powered by PressBox
AppointmentAttentionEMEAMeasurement