ID5 Earns Top Data Privacy Ranking from Neutronian as Most Compliant Identity Solution in the Market
by ExchangeWire PressBox on 21st Mar 2023 in News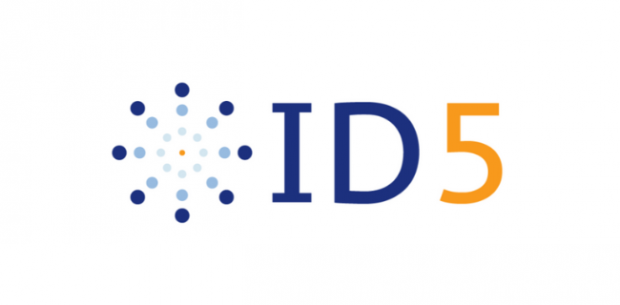 ID5, the market-leading identity provider, has earned top recognition from Neutronian, a startup that independently provides verification and ranking of companies and domains based on an assessment of data privacy. Neutronian promotes quality and compliance in the ecosystem and scores the approaches that publisher networks, ad tech platforms, retail media platforms, data providers and brands are taking to implement a high-quality, transparent, and privacy-first identity framework.
In January, Neutronian released its significantly expanded Q1 2023 Data Privacy Scores rankings list, which now includes over 3,000 domains and companies. ID5 ranks in the top five platform companies, above any other identity solution provider.
In 2022, ID5 was named the first identity provider to receive the certification. Since the distinction, ID5 has continued to demonstrate a commitment to continuously improving the space and performance in the industry, now celebrated with a higher ranking. Neutronian's Data Privacy Scores establish a standard for data privacy verification that provides transparency and allows organisations to evaluate partners more effectively. In a crowded landscape with many options for identity solution providers, partners can rely on the third-party endorsement Neutronian has awarded to ID5.
"Privacy is crucial to identification. The core mission of ID5 as a company is data protection, and we remain dedicated to the advancement of protection for both our customers and the industry worldwide," said Mathieu Roche, co-founder and CEO, ID5. "We are honoured to again be recognised by Neutronian, as we continue the advancement of technology and adherence to the latest developments in legislation, and remain ahead of the industry curve."
ID5's privacy-first IdentityCloud suite incorporates both cookieless and cookie-based identity solutions to meet or exceed industry standards and help companies be more compliant. ID5 continues to invest and innovate in privacy protection features, and extends that responsibility to trusted partners and customers, seeking the best for all parties. ID5's analysis of Neutronian's reports found that its publisher partners have also received highly rated privacy scores. This shows how leveraging a privacy-first identity solution can positively impact the quality of a publisher's data protection practices.
"Trust and transparency between data providers, buyers, and publishers is crucial in today's media landscape, where navigating what privacy means in digital advertising has evolved beyond basic corporate governance and compliance into an industry-wide necessity," said Lisa Abousaleh, co-CEO & founder of Neutronian. "We developed the ranking system to score the trustworthiness and transparency that marketers need to make the best decisions. ID5 has earned the ability to showcase the platform's commitment to privacy and through its strong relationships."
Neutronian will update its privacy scores quarterly, with plans to eventually scan domains on a monthly basis.