Adform, the global programmatic advertising platform, announces two new hires to its senior leadership team: Annabelle Dudman joining as SVP commercial excellence, and Paul Confrey as VP global agency partnerships.
Annabelle Dudman joins Adform from Sony PlayStation, where she spearheaded the company's digital planning and forecasting as VP global sales planning, after previous senior leadership roles with Spotify and Microsoft. She brings a wealth of experience in sales operations, client services, finance, and business planning. In her new role as SVP commercial excellence, she will drive Adform's global growth by ensuring best-in-class processes and tooling across Adform's full customer lifecycle, enabling commercial insights, sales planning, and go-to-market strategy. Her role will include enablement for client-facing teams, as well as fast and responsive operational support for frontline commercial teams, and in turn, for the platform's clients.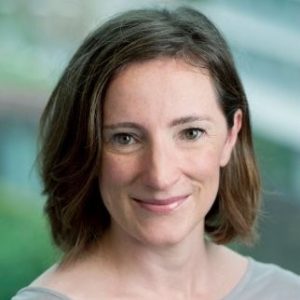 "I am excited to join Adform at such a critical time in its evolution. I look forward to leveraging my deep experience in revenue operations and extensive digital advertising network to help drive the company's growth and commercial excellence," said Annabelle Dudman, SVP commercial excellence, Adform. "Adform is on an upwards trajectory; expanding its team and extending its global ambitions, and I feel truly blessed to join the company at this time."
Paul Confrey joins Adform as VP global agency partnerships, to build on the company's strong track record of collaborating with key agency networks worldwide. With a rich background comprising global agencies, in-house, and entrepreneurial experience, Confrey's professional acumen was developed in various roles for GM, Wunderman and Young & Rubicam. As co-founder of Blue Hive, latterly becoming European CEO of WPP agency GTB, he achieved award-winning and record levels of success – creatively, culturally, and commercially. Most recently, Confrey started as non-exec marketing lead at Prometheus Space Technologies, an environmental, deep-space tech start-up.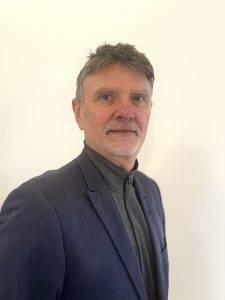 These two key hires signal accelerated progress for Adform's global development. Established in Denmark in 2002, Adform has achieved tremendous growth globally, with offices now in Europe, Africa, North America, Asia, and Australia, and a team of more than 650 employees serving more than 2,000 clients, and supporting over 25,000 accounts. Adform's solutions include the full spectrum of ad tech capabilities: demand side platform, supply side platform, ad server and data management platform for advertisers, agencies, and publishers, and a world-leading, award-winning identity solution.
Annabelle Dudman will be based in London, reporting to Oliver Whitten, COO of Adform. Based also in London, Paul Confrey will report to Stefan Sommer, SVP global sales & partnerships at Adform.
"Stepping into this role at Adform is a real pinnacle point for me," said Paul Confrey, VP global agency partnerships, Adform. "I will bring my relentless appetite for new ideas, and track record of innovation, creativity and commercial success, to drive Adform's growth goals within its expansive network of agencies worldwide."
"We are delighted to welcome Annabelle and Paul aboard," added Oliver Whitten, COO of Adform, "As the industry is undergoing a fundamental shift towards new practices in digital and programmatic advertising, we are gearing up for continued and accelerated growth - in our platform, our products, and our global presence. Annabelle and Paul's experience and exceptional skillsets will be a huge asset to our team and our ambitions, and we look forward to continuing Adform's journey, together."

Adform
Adform is the only global, independent and fully integrated advertising platform built for modern marketing. Its unique enterprise technology – Adform FLOW – harnesses superior user experience and a scalable, modular and open architecture...
Powered by PressBox