Harnessing the Potential of Video: Q&A with Marc Thomas, EX.CO
by ExchangeWire on 18th Apr 2023 in News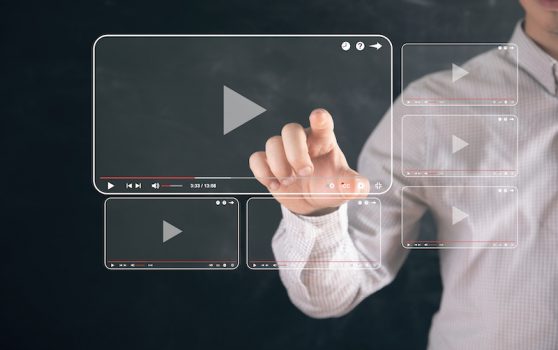 In association with EX.CO.
In this exclusive interview ahead of ATS Madrid 2023, Marc Thomas, general manager EMEA at EX.CO discusses how ad tech's shift towards privacy centricity is impacting programmatic, the resurgence of context and integration of AI, and how marketers can utilise video as part of an omnichannel strategy.
As the industry enters a new phase, where transparency is front of mind, what are the major challenges facing the programmatic ecosystem?
Many companies are still not fully transparent with their partners, particularly mediators who may not necessarily show how things look on the back end. Buyers definitely want more transparency as well as greater efficiency and control. And in many ways, the demand side of the advertising industry is leaps and bounds ahead of the supply-side. For example, there are many types of technologies in-market that help improve how advertisers are purchasing media which has been a huge focus in recent years to help identify low quality supply paths and reduce redundancy.
However, some publishers have been a bit slower to adopt solutions that would help them understand their audience in a more granular way, helping to increase trust with users and generate more value. Moving forward, we think publishers will start to lean into this part of their business more so than they have in the past. As they adopt new technology around audience behaviour, for example, they can then act upon the data they collect to make smarter decisions around how they are selling inventory and the types of content they are showcasing to users.
Is context king again? How are curation, recommendation (and the power of AI to assist this) ensuring that publishers are harnessing the potential of video?
Context has always been just as important as content; the only change is that technology has evolved and contextual recommendations are more attainable today. Many of the conversations that we have with publishers are around the challenges that they face with having irrelevant videos on their article pages which inherently creates a poor user experience. For example, audiences reading an article about the latest football match may not want to suddenly see a video about the Prime Minister.
Experience matters more and more to publishers but it shouldn't be at the expense of revenue, and so we knew we had to develop a solution that helps publishers make videos more contextual to the pages users are on–but in a scalable way. Right now, we see some editors uploading videos manually to make them more contextual, but there is no scale with this method. This is the main reason that we acquired an AI and machine-learning recommendation company last year called Bibblo, which helps identify the most contextual and relevant video to the page, alongside the highest yielding one.
Measurement and viewability have traditionally raised questions around video content. How can marketers make the best use of video as an omnichannel solution?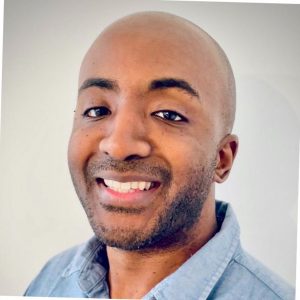 The online space has plenty of "clean" options including pre-roll and mid-roll placements which now have the same performance and targeting capabilities that advertisers love about CTV. But there's often a missed opportunity to replicate what a marketer is doing on the big screen for the laptop, tablet, or mobile device which allows for premium placements on high-quality publisher sites. This is also the case for in-stream video and buying directly from companies like EX.CO and others that have access to billions of page views on top tier sites.
Buying in-stream inventory means your content is more likely to be brand-safe because it's within professional, journalistic content versus user-generated. In-stream targeted in an effective way will often deliver higher engagement and dwell times than an outstream or walled garden video, allowing advertisers and agencies to then combine this format with key data and/ or contextual segments that can help fuel further sales and performances in a bigger omnichannel strategy. Having the right technology in place to inform buyers on the influence and impact of in-stream video is something that is readily available.
With increasing concerns around data privacy and user tracking, what steps do you think advertisers should take to ensure responsible advertising on the Open Web?
It's important for advertisers to work with trusted DMPs and media vendors that offer privacy-compliant solutions as the world shifts away from third-party cookie dependency. Brands and agencies can support a "clean" environment by not working with bad actors. This may take more research and set up on their part but it will be worthwhile in the end. Combining this with technology that allows you to sync with relevant first-party data, it's now easier for advertisers to segment users across the open web, while allowing publishers to still maintain control over their audiences.
Why has supply path optimisation become so important? What are the challenges the industry faces in SPO?
Supply path optimisation has been important for a few years now but we're all still talking about it and there's a reason why. As mentioned earlier, there is a real lack of transparency when working with intermediaries so it's in a publisher's best interest to streamline the path to advertisers and vice versa. Cutting out non-valuable mediators is crucial as the ecosystem continues to evolve and more vendors continue to pop up everywhere. At EX.CO, we are a huge proponent of SPO and we think focusing on the technology vs. broker relationships will be more prevalent moving forward. As our economy continues to be volatile, it's important for publishers to take a closer look at all of their vendor relationships and prioritise the ones that have the most direct path to the advertiser, as the long-term benefits (audience experience, environmental, and revenues) will truly outweigh the immediate short-term revenues that may be seen with a 'cluttered' SPO set up.
ATS MadridContextProgrammaticPublisherVideo