Taboola Introduces New AI-Powered Technology That Maximises Conversions from Native Ad Campaigns
by ExchangeWire PressBox on 13th Sep 2023 in News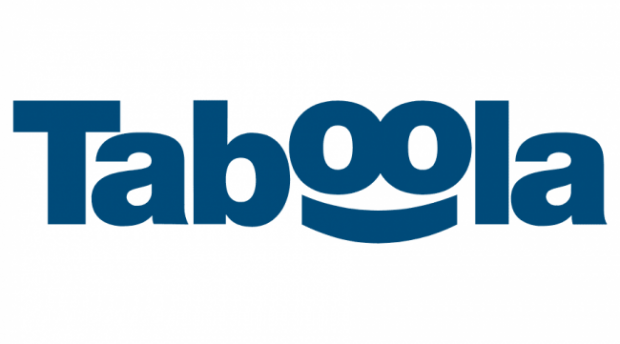 Taboola, a global leader in powering recommendations for the open web, today (September 13th, 2023) announced significant advancements in its performance advertising-focused bidding technology, called Maximise Conversions.
This technology empowers Taboola advertisers to evolve beyond manual and time-consuming cost per click (CPC) bidding strategies, in favour of simply specifying a budget and having Taboola's algorithm automate the CPC bid to drive as many conversions as possible while staying within budget.
More than one thousand Taboola advertisers have already used Maximise Conversions to drive results. Advertisers are seeing up to 50% boost in conversions while maintaining their cost per acquisition (CPA), as well as some advertisers seeing reduced CPA by nearly 20%. In addition to making ad campaigns more effective, Maximise Conversions has also provided immense benefit in making campaigns more efficient, reducing the time in which advertisers get to their optimal results by half.
Maximise Conversions is designed to give advertisers flexibility for their campaigns. The technology can be used without a target CPA, which delivers against an advertiser's daily budget, driving the most conversions at the lowest cost. When used with a target CPA, it delivers performance at a CPA they control.
"Advertisers deserve technology that drives ROI simply and effectively, and Maximise Conversions delivers exactly that," said Adam Singolda, CEO and founder, Taboola. "We're taking the guesswork out of CPC bidding, making it so that advertisers can simply share their goals, and our AI takes care of the rest. Our AI is trained on first party contextual signals from more than 9,000 publishers and nearly 600m daily active users, giving advertisers using Maximise Conversions a competitive advantage in reaching customers. We're seeing incredible results from this technology – delivering large amounts of customers, saving costs, time and more. I expect nearly half of our advertisers will adopt this offering in 2024."
Advertiser testimonials
"Our Maximise Conversions campaigns are the clear winners! They consistently deliver outstanding results allowing us to maximise our budgets while achieving impressive CPAs. Not only that, but these campaigns are also driving the highest ROAS for us at the moment, and we're excited to continue investing with Taboola." – Babbel
"We have experienced a remarkable boost in stability and performance with Maximise Conversions, surpassing our expectations. A notable difference being the significant reduction in manual work required compared to our previous methods. We're looking forward to shifting more campaigns [to Taboola's automated bidding] to gain more stability and decrease manual work." – Audibene
"Not only have we witnessed consistent performance in terms of spend and cost per acquisition (CPA), but the real magic lies in the precious time we've saved on bid optimisation. With this remarkable tool, we've unlocked newfound efficiency and productivity in our marketing efforts." – Muhlert Digital Gmbh Agency on behalf of Leica Camera
"The automated approach of Maximise Conversions saves us valuable time and effort when managing campaigns. Plus, it's unlocked profitable inventory previously out of reach with other methods." – ClickCrew
"At Secret Escapes, our goal is to acquire new subscribers within a specific CPA target, and we found a winning formula with Taboola's Maximise Conversions strategy with a set target CPA. The outcome? An impressive 64% reduction in CPA, surpassing our own expectations and comfortably landing us well below our CPA target." – Secret Escapes

Taboola
Taboola powers recommendations for the open web, helping people discover things they may like. The platform, powered by artificial intelligence, is used by digital properties, including websites, devices and mobile apps, to drive monetisation and use...
Powered by PressBox