LoopMe & HUMAN Announce Integration to Scale CTV Protection for Advertising Ecosystem 
by ExchangeWire PressBox on 25th Sep 2023 in News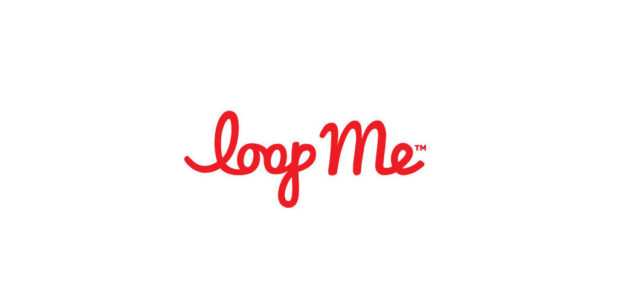 LoopMe, a leading technology company that uses artificial intelligence (AI) to improve brand advertising performance, has announced the integration of HUMAN Security, Inc.'s MediaGuard solution. This integration enables LoopMe to scale their Connected TV (CTV) marketplace providing platforms confidence that its inventory is free from fraud.
According to eMarketer's latest research, ad spending across CTV is expected to reach $29 billion by the end of 2024, while CTV remains vulnerable to loss from fraud due to the high value of individual impressions and inconsistent industry standards adoption. LoopMe has taken a proactive stance by selecting HUMAN's top-tier programmatic ad fraud solution to ensure the quality and authenticity of its inventory from the outset. The integration between LoopMe and HUMAN ensures a more secure digital advertising ecosystem, starting with its growing CTV marketplace.
"Today's digital advertising landscape demands trust and quality," said LoopMe's global GM marketplace, Jonnie Byrne. "This collaboration underscores HUMAN and LoopMe's shared mission in bringing transparency, security, and delivering an impeccable advertising experience. By partnering with HUMAN, we are not only safeguarding our CTV inventory but also upholding our commitment to providing real value to our partners and advertisers."
The combination of LoopMe's Intelligent Marketplace, the patent-pending AI technology powering decisions and curation, with HUMAN's industry-adopted ad fraud solution, overseeing over 85 percent of global programmatic impressions, maximises efficiency for both supply and demand. This partnership empowers the delivery of best-in-class performance and sustainability for clients, assuring that CTV ads within the marketplace will only be seen by real humans. HUMAN provides pre-bid mitigation by analysing every impression before a bid ever occurs, empowering LoopMe partners and clients to fully trust that inventory reaches real humans across all channels.
"LoopMe's decision to integrate with HUMAN underscores the importance of proactive fraud prevention in the digital advertising industry," said HUMAN's VP of sales and media security, Rick Holtman. "We are thrilled to collaborate with LoopMe and support their mission to provide high-quality, fraud-free inventory to their partners and advertisers. HUMAN's MediaGuard swiftly and accurately detects fraud on an unprecedented scale, effectively deterring unwanted bots and rendering advertising fraud unviable. Together, we aim to disrupt cybercriminal economics and make the digital landscape safer for all."

LoopMe
LoopMe, the leading outcomes-based platform, closes the loop on digital advertising. By leveraging AI to optimise media delivery in real-time, we drive measurable uplift for business outcomes and more effective advertising across online and offline m...
Powered by PressBox