ATS New York 2015

Brian Stempeck, Chief Client Officer, The Trade Desk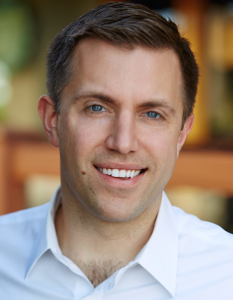 Brian Stempeck is Chief Client Officer for The Trade Desk, and oversees all of the company's relationships with agencies and advertisers. Stempeck leads The Trade Desk's New York City office and specializes in educating agencies about the evolving world of real-time bidding, and helping them develop and manage online marketing strategies for clients. Stempeck has spent the majority of his career in online media. He started his career as a political journalist with E&E Publishing on Capitol Hill, and launched E&E's online video division in 2006. While receiving an MBA degree from the Kenan-Flagler Business School at the University of North Carolina, Stempeck placed first out of 1,200 entrants worldwide in the 2007 Innovation Challenge, which presented American Express, Hilton and Shell with new marketing strategies.
Anthony Rhind, Chief Strategy Officer, Adform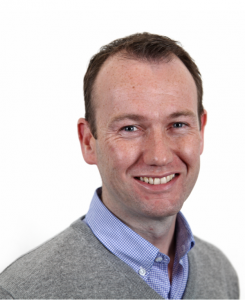 As Chief Strategy Officer at Adform, Anthony sits on the senior management team and is responsible for global business strategy and development. Prior to Adform, Anthony has spent over 20 years working in media agencies, with the last two and a half years spent at the Dentsu Aegis Network helping to develop UK digital strategy and latterly, as Carat's Global Chief Digital Officer. Before joining the Dentsu Aegis Network, he spent nearly 20 years within Havas, rising to the position of Chief Executive Officer at Havas Digital Worldwide. Anthony's background in strategy within digital and his deep understanding of the global evolution of digital makes him an experienced, insightful and respected digital media industry professional.
Michael

Rubenstein, President, AppNexus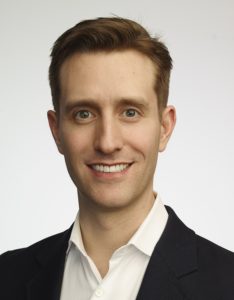 As President of AppNexus and member of the Board of Directors,
Michael
oversees the company's Business Units and has been a chief architect of the company's growth from startup to global technology leader.
Michael
 also spearheads international expansion, corporate marketing, and many of the company's strategic partnerships. Prior to joining AppNexus,
Michael
was a longstanding executive at DoubleClick, where he founded and served as General Manager of DoubleClick Ad Exchange, an instrumental component of the company's $3.2 billion sale to Google in 2007.
Michael
is a regular speaker at industry conferences including Cannes Lions, Adexchanger I/O and ExchangeWire, and at local-area business forums and schools. 
Michael
holds a BA from McGill University and an MBA from Columbia Business School. He is a member of Young Presidents' Organization and the Silicon Alley 100, and serves on the board of Global Cities, a Bloomberg Philanthropy, and UJA-Federation of New York's Digital Media Executive Committee.
Irfon Watkins, CEO, Coull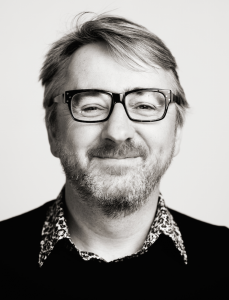 Irfon founded Coull in 2008 and has led its growth to a global data-driven video advertising platform with offices in London, New York and San Francisco. Earlier in his career, Irfon worked as Sales Director at Dell, before moving to Florida, where he led the acquisition and running of six software companies across Africa and Europe. Following this stint Irfon decided to set up his own company. Realizing online video was the next great medium, and recognizing its potential as a platform for brand engagement and publisher revenue, he founded Coull with Aden Forshaw, CTO. Coull's platform, which processes 15bn+ video ad requests every month, dynamically validates inventory against brand safety, viewability and fraud metrics and enriches it with IAB-standard content categories. This inventory is made available to the programmatic video marketplace via a variety of ad formats across desktop, mobile and in-app environments, giving advertisers access to validated, highly-targetable audiences and enabling media partners to realize the full value of their inventory.
Edmardo Galli, Managing Director, Latam, IgnitionOne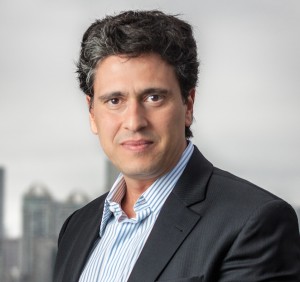 Recognized in the Brazilian market as a digital pioneer, Edmardo Galli founded his first digital company in 1996 – it was called 10'Minutos interactive agency, acquired by Ogilvy & Mather in 2007. He was president for Latin America at Umbro.com and president for Brazil at Todosport Network. Galli is currently Managing Director Latin America at IgnitionOne, a global leader in digital marketing.
Romain Job, GM US, Smart AdServer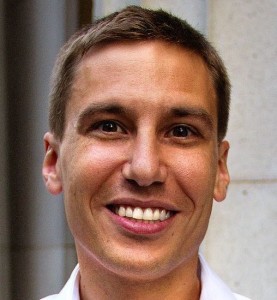 Romain Job is currently leading the US operations for Smart AdServer. He has over 9 years of experience in ad technology and in international business development. Romain has been driving the organization forward since 2007, when he first joined Smart AdServer France as a Sales Engineer. In 2009 he launched German and Central European operations. Then, in 2012 he was in charge of strategy and new business development, he led the launch of RTB+, Smart AdServer's SSP. Romain holds an Engineering degree from the École Centrale de Nantes as well as an Innovation and Entrepreneurship degree from Nantes University.
Victor Lopez, Programmatic Media Director, Affiperf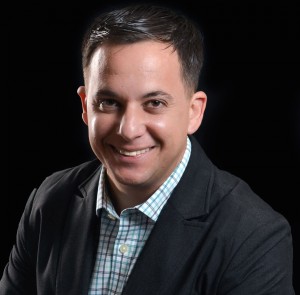 Victor Lopez has 12 years of experience in digital marketing. He has worked in almost every capacity within digital marketing. In his latest role, he is leading the trade desk for the Havas Miami office.
Andre Artacho, Managing-Director, Havas Digital Brazil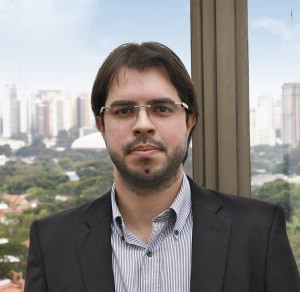 With more than 10 years working with Business, Strategy and Digital media, Andre started his career as a management consultant at Deloitte. After that, Andre entered in the Advertising industry at Ogilvy by leading Business Intelligence, Digital Planning and Social Media. Before joining Havas, worked for Google Brazil where he launched Doubleclick for Advertisers (DFA) in LatAm and worked with the biggest eCommerce and Digital advertisers in the country.
Raj Dhanda, VP, Global Strategy, Marketing Services, VisualDNA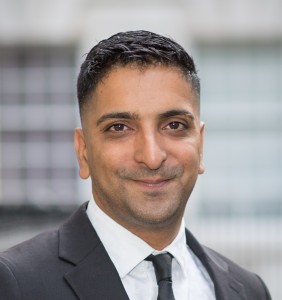 Raj leads VisualDNA's Business Development and is responsible for the strategic initiatives which include partner development, international expansion and mobile. VisualDNA is the world's largest psychographic data provider, with 500m profiles utilised for targeting, marketing optimisation, insight and risk assessment. Raj has worked in advertising for over 12 years and has a strong sales leadership and business development background obtained from the TV, Digital Display, Online Video, Mobile and Data industries.
Jana Meron, VP of Programmatic & Data Strategy, Business Insider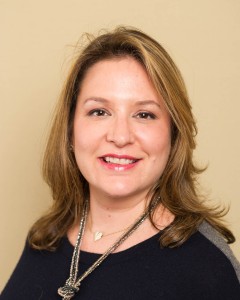 Jana Meron is the VP of Programmatic & Data Strategy for Business Insider. She is responsible for building out the programmatic strategy for all formats including desktop, mobile and app as well as building out the company's robust private exchange. Previously, Jana worked at CBS Local Digital where she was responsible for a majority of their indirect revenue and previously worked at Google.
Mark Egan, Chief Client Officer, Maxus Americas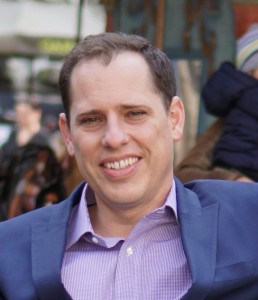 Mark joined Maxus in the spring of 2013 and now guides our client teams and their service delivery. Working with many of the specialists functions in Maxus and GroupM, a key part of his role is to ensure various areas of expertise are infused properly in our efforts. Previously, Mark served as EVP, Global Director of New Business and Network Development at Havas Digital. As a key member of their corporate team, he was responsible for leading new business efforts on a worldwide level, drawing together local and global team resources for multiple-market pitches. His role was also to set the agenda for the network's strategy function which led media thought leadership for the broader Havas Media organization. Additional responsibilities included bringing back learning from global pitches and from across the network and apply it to product development and partnership strategy. Deeper in his 19-year career in media, Mark worked across planning roles and with all media forms in New York and San Francisco at J. Walter Thompson, Y & R, and Organic. Mark has worked across many categories including many blue-chip brands such as: Nestle, Purina, Intel, Sprint, Gap Inc., Clorox, Reckitt Benckiser, The Home Depot, Clarins, Barclays, AirFrance and many others.
Rich Sobel, SVP, Solutions, VivaKi Operating System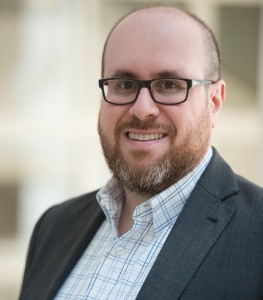 Rich Sobel is a programmatic pioneer who has been driving change within the industry from the agency, publisher and platform sides of the business for the past six years. As SVP of Solutions at the VivaKi Operating System (VOS) – a centralized hub that helps scale Publicis Groupe's programmatic, data/tech infrastructure and paid media operations – he is responsible for developing programmatic solutions that help clients reach their individual marketing objectives. He evaluates, manages and evolves new capabilities in technology, inventory, data platforms and also works closely with key partners to develop and commercialize those offerings. Prior to joining VivaKi, Sobel was Senior Director of Account Management and Platform Strategy at PubMatic, where he spearheaded the development of a successful consulting practice that provided publishers with the tools and knowledge to build out unique programmatic solutions and strategies. Greatly contributing to Latin America's entrance into the programmatic space, he helped several of the top Brazilian publishers build out programmatic strategies. Sobel also drove successful implementations of what is now known as header tag buying in 2012. Sobel received a Bachelor of Arts degree in English and American Literature from Brandeis University.
Tim Cadogan, CEO, OpenX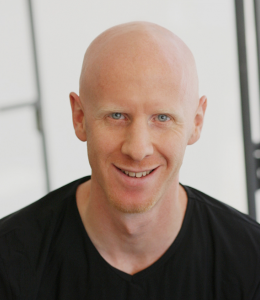 Tim Cadogan is the chief executive officer of OpenX. OpenX exists to help publishers grow their businesses by monetizing great content. Today, OpenX operates one of the largest, most efficient and highest quality programmatic markets in the world. From 2003-2008 Tim was at Yahoo!, most recently as Senior Vice President of Global Advertising Marketplaces overseeing the primary advertising product lines at the company – including Display, Search and Video. Previously at Yahoo!, Tim was Vice President of Search where he was responsible for both the consumer search and paid search businesses. Prior to Yahoo!, Tim was Vice President of Search at Overture (formerly GoTo.com). Before Overture, he was a consultant at The Boston Consulting Group and McKinsey & Company. Tim earned his B.S. from The London School of Economics, his MPhil from Oxford University and his MBA from Stanford University. Tim is a member of the Sierra Madre Search and Rescue team, an all-volunteer organization committed to saving lives in the wilderness. He also participates in a range of endurance activities, including trail running, ultra running and backpacking. Tim lives in Altadena with his wife Catherine and their three young children.
Andrew Casale, President & CEO, Index Exchange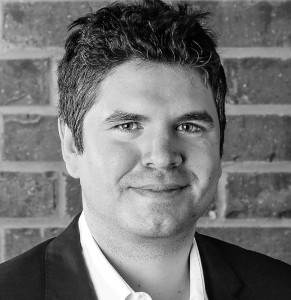 Mr. Casale has been instrumental in leading the evolution of Casale Media into Index Exchange. His focus on delivering benefits to publishers through mutually beneficial partnerships with the demand side has resulted in extraordinary growth for the company. He is responsible for providing strategic direction and market vision to his leadership team, and also for hands-on supervision of day-to-day corporate endeavors. He is a respected industry thought leader, and is widely sought for his expertise and opinions on programmatic and exchange-traded media.
Robert Blackburn, Vice President, Sales, North America Western Region, Equinix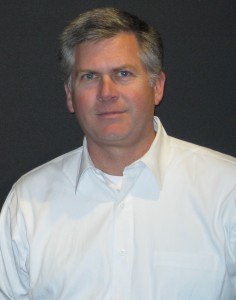 Robert has a 20-year track record of leadership contributions in sales & marketing roles in the telecom & internet industry.  After extensive work in international telecom product management & operations support systems, Robert began his 14-year career with Equinix.  He has held various roles including strategic account management, sales director for the San Francisco Bay Area, vertical leadership for sales to Cloud & Content customers, and most recently Regional Vice President for Western Sales.  He is currently responsible for our commercial relationships with significant customers in the financial, enterprise and cloud spaces.
Lauren Nemeth, Chief Revenue Officer, URX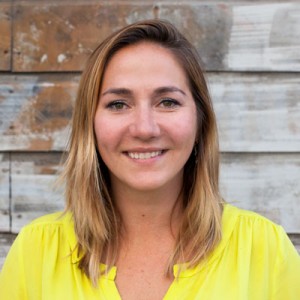 Lauren Nemeth is the Chief Revenue Officer of URX, a mobile commerce and content discovery platform. Lauren helps digital media companies increase sales and brand awareness on mobile by engaging customers at their point of intent. Prior to URX, Lauren served as the SVP of Programmatic Media Companies at AppNexus where she managed sales efforts for the company's core business unit. She joined AppNexus from Google in early 2010 where she managed the buy-side sales organization for Google's DoubleClick Ad Exchange.  Lauren has a BA from the University of California Los Angeles in European studies with a concentration in economics.
Paul Silver, Chief Strategy Officer, MEDIA iQ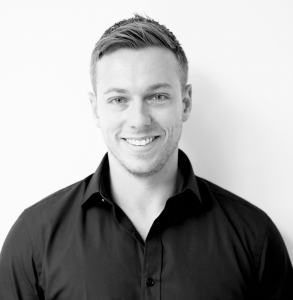 Paul sits right at the intersection of technology, marketing, product and business. He is the Chief Strategy Officer and a board member of Media iQ – a global programmatic media specialist, leading the way in high performance trading and analytics to deliver powerful insights, which are measurable, transparent and create high ROI for clients. Paul is well known throughout the industry as a thought leader, someone who is able to see the bigger, transformational trends taking shape to someone equally adept at operating at the most granular level. Paul has been responsible for creating a global roadmap for taking to market new products that differentiate Media iQ's offering in the cluttered programmatic space. He is also instrumental in developing Media iQ's marketing roadmap to highlight and extend Media iQ's global value proposition beyond performance trading. His has been a commendable journey in a short period of time.
Michael Tiffany, Co-Founder & CEO, White Ops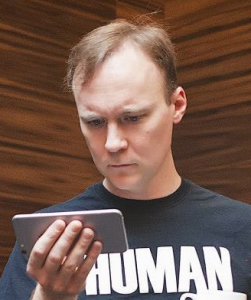 Michael Tiffany is the co-founder and CEO of White Ops, a security company founded in 2013 to break the profit models of cybercriminals. By making botnet schemes like ad fraud unprofitable, White Ops disrupts the criminal incentive to break into millions of computers. Previously, Tiffany was the co-founder of Mission Assurance Corporation, a pioneer in space-based computing that is now a part of Recursion Ventures. He is a Technical Fellow -- a lifetime appointment -- of Critical Assets Labs, a DARPA-funded cyber-security research lab. He is also a Subject Matter Advisor for the Signal Media Project, a nonprofit promoting the accurate portrayal of science, technology and history in popular media.
Nathan Woodman, General Manager of Demand Solutions, IPONWEB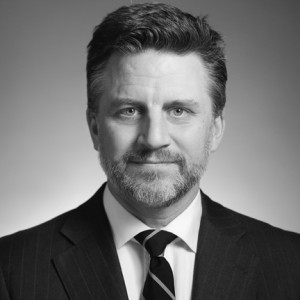 Nathan Woodman is the General Manager of Demand Solutions at IPONWEB, an industry pioneer and world leader in the Engineering & Operation of highly customised, real-time media trading platforms and technologies. With over 15 yeas of digital media experience, Nathan drives IPONWEB's digital media technology and data solutions for enterprise partners. He is a marketing technologist with background in the application big data and machine learning, combined with blue chip brand advertising and agency experience. He was a Co-founder and COO of Digilant/Adnetik - one of the first trading desk-demand side platforms and a multinational advertising technology company focused on programmatic media trading. Before joining Digilant, Nathan served as Senior Vice President of Havas Digital's corporate development team where he was responsible for strategic planning, corporate strategy and business development. Nathan began his career at a start-up online advertising called HookMedia. He received an MBA from Babson Olin School of Management where he studied Entrepreneurship and Marketing Analytics and was honored as Valedictorian upon graduation. He also holds a BA from Boston College where he double majored in Philosophy and Communications. Currently, Nathan resides in the historic shipbuilding town of Essex, Massachusetts, where his family operates Woodman's of Essex - the home of the Fried Clam.
Amanda Dean, Senior Director of Programmatic Strategy and Partnerships, Rodale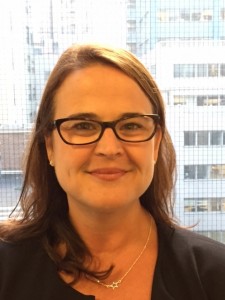 Amanda leads the Global programmatic practice and manages all non-direct inventory monetization across 8 sites: Men's Health, Women's Health, Prevention, Runners World, Bicycling, Rodale'sOrganic Life , Eat Clean & Rodale Wellness. Amanda has a long history in the Advertising sales business . She started selling display ads for her college newspaper and has worked her way up to work for major National & Global publications. She's held sales & leadership positions at Newsday, The New York Times and The Guardian. Thruout her years of experience she has sold and managed many categories of cross platform business including : Financial, Travel, Education, Fashion Jewelry to name a few before pivoting to Programmatic sales & management in 2013.
Mike Pisula, VP Technology & Partnerships, Xaxis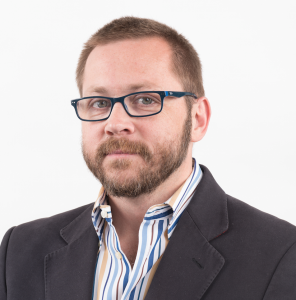 Mike Pisula has worked for WPP for nearly 14 years. Following graduation with a degree in Computer Engineering, Mike worked in the financial data industry, as a UNIX analyst, working on the floor of the NYSE and with top brokerages around the world. In 2000 he started and sold a successful web analytics firm to 24/7 Real Media, employing one of the first client-side collection methodolgies and winning marquee clients United Airlines and MTV Networks. 24/7 Real Media was acquired by WPP in 2007 for $649M. With WPP, Mike has worked in various roles and companies: including information architect, product manager and design of proprietary data management platforms. In his most recent role with Xaxis, Mike helps brands with their media execution (direct response and brand initiatives), analytics and attribution and all things tech. When not working, Mike enjoys spending time with his wife and adopted shelter pups Brooks & Bobi in Vermont & NYC.
David Sendroff, Founder & CEO, Forensiq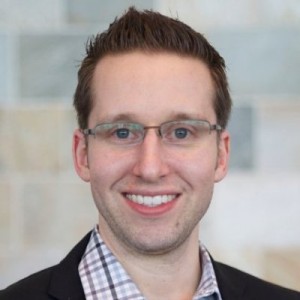 David Sendroff is a technologist and entrepreneur with over 15 years of experience in the computer hardware, software, and network administration systems field. He is the founder of Forensiq, an award winning solution used to fight ad fraud. Prior to Forensiq, David was the CIO of Spire Vision (now part of Zeta Interactive), a marketing firm that he grew from startup through acquisition to Caivis. David holds a B.S. in Computer and Information Science from the University of Maryland.
Denise Colella, Senior Vice President, Advanced Advertising Products & Strategy, Advertising Sales, NBCUniversal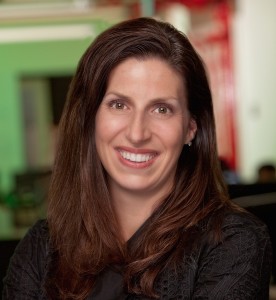 Denise Colella serves as Senior Vice President, Advanced Advertising Products & Strategy, NBCUniversal. In this role, Colella is responsible for driving the strategic roadmap of new advanced advertising products and portfolio offerings, including the recently announced "Audience Targeting Platform" (ATP) and "NBCU+ Powered by Comcast." Colella has 16 years of global experience in the advertising technology marketplace. Prior to joining NBCUniversal, she served as Chief Executive Officer of Maxifier, a leading technology platform for digital advertising performance optimization, and originally joined the company in 2011 as the Chief Revenue Officer. Previously, Colella also served as the Chief Revenue Officer for AudienceScience where she led all of the company's revenue producing operations in the US, Europe and Asia. From 2007-2010, she was Vice President, International, at Right Media, a Yahoo! company, where she developed and executed on the company's international expansion strategy for its advertising exchange. She also held senior positions at DoubleClick, as well as its offline division, the leading transactional cooperative database company Abacus. Colella earned her Bachelors degree in Commerce, Finance and International Management from Villanova University and a Masters of Computer Systems Management from the University of Maryland.
John Snyder, CEO & Co-Founder, Grapeshot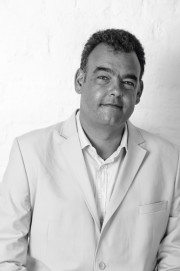 John Snyder is CEO and co founder of Grapeshot. He leads a sixty-strong technology and sales team, with offices in New York, Cambridge, London, and Singapore. Grapeshot applies advanced keyword technology to the programmatic advertising market. John has spent his whole career in the field of information retrieval and keyword technology, with a successful exit of the Muscat search business in 1997, and a series of investments in hi-tech start-ups. He holds a BA Honors degree from the University of Cambridge, where he remains "Entrepreneur in Residence".
Jana Jakovljevic, Global Head of Programmatic Solutions, Spotify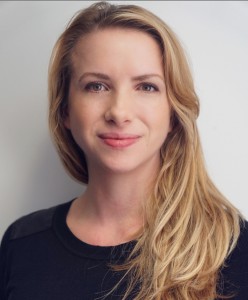 Jana Jakovljevic is the Global Head of Programmatic Solutions for Spotify where she oversees the streaming music leader's global programmatic strategy and offerings across display, video and audio.  In this role Jana is responsible for managing all programmatic partners and integrating sales automation tools throughout the organization.  Prior to Spotify, Jana worked at Rubicon Project where she played a foundational role in building their international buy side partnerships among ad networks, exchanges, DSPs and mobile partners.  Before Rubicon Project Jana held digital media roles at Fox Interactive Media, CIS Internet, and more.
Vincent Flood, Editor, Video Ad News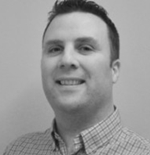 Vincent Flood is Editor of Video Ad News, a trade publication with offices in London and Budapest. His company also organises New Video Frontiers, an event series dedicated on video and TV advertising. Prior to setting up Video Ad News he worked with MatchReturn, a company specialising in display RTB and publisher ad operations. He was also Managing Director of The Brown Cow Project, a company that specialised in creating online videos for UK charities, while also freelance writing for some of Ireland's leading business and current affairs publications including Business and Finance and Magill.