ATS New York 2016

Nathan Woodman, General Manager, Demand Solutions, IPONWEB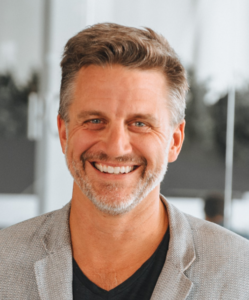 As General Manager of Demand Solutions at IPONWEB, Nathan is responsible for building deeply integrated strategic partnerships with enterprise scale advertisers and demand side organizations to create a new class of performance-driven marketing solutions that combine a client's own 1st-party assets with IPONWEB's market-leading and highly customizable machine-learning and programmatic technologies. The former Co-founder and COO of Digilant, Nathan established one of the first multi-national Trading Desk and Demand Side Platforms focused on programmatic media trading. Prior to Digilant, Nathan served as SVP of Havas Digital's corporate development team where he was responsible for strategic planning, business development, corporate strategy and M&A. While there, he was responsible for HAVAS Digital becoming the first global holding company with a Trading Desk capability. Nathan served in many roles at Havas Digital, ranging from online media buying to data analytics and strategic communications. He received recognition for his work by winning two MPG Innovation Awards, Advertising Age's Up and Coming Marketer of the Year, Media Week's Best Media Campaign and an MIMC award for Best Advertising Campaign ROI Measurement.
Brian Stempeck, Chief Client Officer, The Trade Desk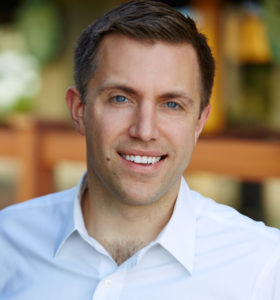 Brian Stempeck is Chief Client Officer for The Trade Desk, and oversees all of the company's relationships with agencies and advertisers. Stempeck leads The Trade Desk's New York City office and specializes in educating agencies about the evolving world of real-time bidding, and helping them develop and manage online marketing strategies for clients. Stempeck has spent the majority of his career in online media. He started his career as a political journalist with E&E Publishing on Capitol Hill, and launched E&E's online video division in 2006. While receiving an MBA degree from the Kenan-Flagler Business School at the University of North Carolina, Stempeck placed first out of 1,200 entrants worldwide in the 2007 Innovation Challenge, which presented American Express, Hilton and Shell with new marketing strategies. Prior to joining The Trade Desk, Stempeck worked for Unilever in brand management on the Dove brand, and at Bain & Company, the strategy consulting firm. At Bain & Co., he advised Fortune 500 clients in the retail and pharmaceutical sectors on their online marketing strategies, and also worked for Bain's private equity practice.
Joshua Wepman, Managing Director, GCA Savvian Advisors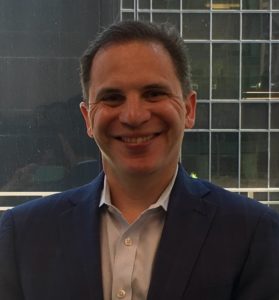 Joshua Wepman is a Managing Director with GCA covering Digital Media and Software companies. Josh has nearly 20 years of experience advising clients in the digital media and software sectors. Over the course of his career, Josh has worked with businesses across the North American and European technology landscape in areas such as video, advertising and marketing technology, content, enterprise software, internet infrastructure, security, eCommerce and marketing services. Prior to GCA, Josh was a member of the Technology, Media & Telecom group at Jefferies & Company in Boston where he worked with software and internet clients on M&A and strategic advisory assignments as well as public and private financings. Before his career in investment banking, Josh worked in the business development group at AOL and as a corporate attorney with a leading firm in New York City. Josh received an AB in Political Science from Tufts University and a JD, cum laude, from Boston College Law School.
Jim Daily, President, USA, Teads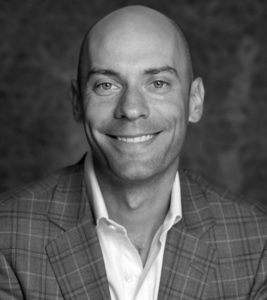 With over a decade of digital industry experience, Jim Daily is an expert in online video advertising and one of the top media executives in the U.S. As Teads' President for the U.S. and Canada, Daily is responsible for running all aspects of the business. As the first official member of Teads' U.S. operation in 2013, Daily has built strong partnerships with FORTUNE 500 advertisers and top 500 comScore publishers. Previously at Teads, Daily served as Managing Director of North America. Prior to joining Teads, Daily worked in the Branded Entertainment space at Defy Media, the display space at Undertone and the Radio space at Katz. Daily graduated from Boston University with a Bachelor of Science in Hospitality Administration and Management.
Erica Schmidt, Executive VP, Managing Director, North America, Cadreon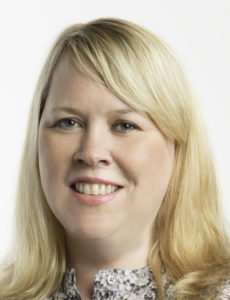 Erica Schmidt's 15 years of digital experience, search savviness and programmatic expertise enables her to lead teams who deliver top-of-industry programmatic strategy and campaigns. Erica has set the agenda for Cadreon to be focused on bottom line results for clients. Armed with extensive data sets, the best technology and a superstar team of specialists, no challenge is unsurmountable. Erica has brought Cadreon's programmatic vision to life in North America by ensuring that real, measurable business outcomes are delivered for all clients. Erica is passionate about her team of specialists and has put people at the center of a technology-heavy industry. Previous to joining the Cadreon leadership team, Erica spent an 8 year long stint in London working on the global development and rollout of Dentsu Aegis' search offering iProspect and programmatic trading offering. Erica has provided keynotes and presentations at industry conferences around the world, and is often sought out for her honest and pragmatic point of view on the digital and programmatic industry. Throughout her career, Erica has worked on behalf of many Fortune 500 brands across the CPG, pharmaceutical, automotive (luxury and domestic OEMs), travel and insurance categories.
Ari Paparo, CEO, Beeswax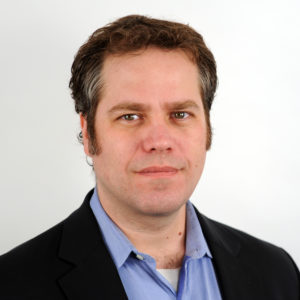 Ari Paparo is the CEO of Beeswax, an ad tech start-up in New York that has created the industry's first Bidder-as-a-Service platform. Previously, Ari has held a number of product leadership positions in the ad tech and marketing tech sectors, most recently as EVP of Product Management for Bazaarvoice, a publicly traded SaaS company that enables retailers and brands to better connect to their consumers through ratings, reviews, photos and other user generated content. Formerly, he was the Director of Product Management at Google's DoubleClick business and the head of product management for AppNexus. Ari is well known in the online advertising community for his authorship of the VAST (Video Ad Serving Template) specification for online video and his development of an online gross ratings point (GRP) model for Nielsen. He is a frequent contributor to BusinessInsider and other industry publications as well as a speaker at advertising industry conferences.

Jana Meron, VP of Programmatic and Data Strategy, Business Insider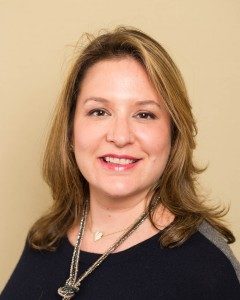 Jana Meron is the VP of Programmatic & Data Strategy for Business Insider. She is responsible for building out the programmatic strategy for all formats including desktop, mobile and app as well as building out the company's robust private exchange. Previously, Jana worked at CBS Local Digital where she was responsible for a majority of their indirect revenue and previously worked at Google.
Dan de Sybel, Chief Technology Officer, Infectious Media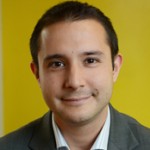 The fourth employee of Infectious Media, Dan started his career as an Operations Analyst for Advertising.com, where during a six year tenure, he launched the European Technology division, growing the EU Tech team to 12 people before moving agency-side to Havas Media Group. After a two year stint, Dan moved to Infectious Media, where his Technology division yielded one of the first Big Data analysis systems to reveal and visualise the wealth of information that RTB provides to its clients. From there, the natural next step was to produce the Impression Desk Bidder to be able to action the insights gained from the data in real time and thus close the loop on the programmatic life cycle. Dan's team continues to enhance its own systems, whilst integrating the technology of other best-in-class suppliers to provide a platform that caters to each and every one of our clients' needs.
Mike Finnegan, Vice President of Programmatic and Audience, Live Nation Entertainment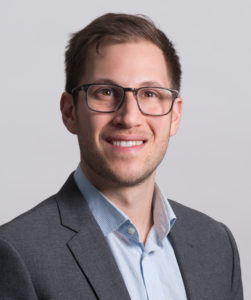 Mike Finnegan is Vice President of Programmatic and Audience at Live Nation Entertainment. Since joining Live Nation in 2014, Mike has led the development of the company's Programmatic and Audience efforts across digital properties like LiveNation.com and Ticketmaster.com. Live Nation Sponsorships is now leveraging the scale and precision of the largest live entertainment audience database in the world with over 120MM unique users. Mike also helps to connect the data generated on-site at Festivals to power Live Nation's FestTech audience platform. Mike has previously worked at WPP's Xaxis as Director of Product Development.
Sara Livingston, VP, Digital Strategy & Operations, Turner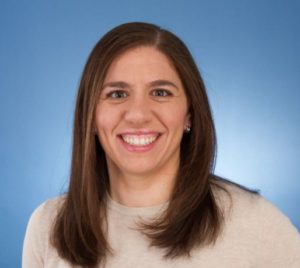 Sara Livingston is currently the VP, Digital Strategy & Operations, Turner. Immediately prior to Turner, Sara was the VP, Enterprise Solutions and Measurement at The Weather Company. Sara joined Weather in 2013 as the first employee on WeatherFX, the Weather Company's proprietary weather data platform. Over her time at Weather, Sara was responsible for defining product strategy and offering for the WeatherFX suite. She then built out and headed up both the Enterprise Solutions/Sales Engineering and Measurement teams, covering all Weather's ad products. Previously Sara managed digital marketing initiatives at Seamless (prior to GrubHub acquisition) and TheLadders, as well as spending time on the agency side. Sara graduated from the University of Michigan #goblue
Dom Joseph, CEO & Co-Founder, Captify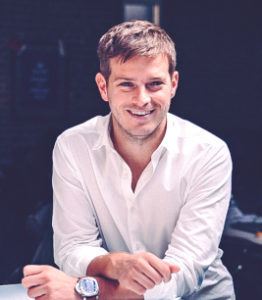 Dominic is CEO and Co-founder of Captify, global leaders in Search Intelligence. Captify fuse together the two largest segments of online advertising, Search and Display. Their unique Semantic technology derives meaning from 14+ billion searches a month to power display, video and mobile advertising. Over 450 of the globe's biggest advertisers and 120+ agencies leverage Captify's crucial market and brand insights to inform strategies that drive conversion, engagement and creative advertising. As one of the industry's growing adtech companies, Captify now operate across Europe and US with a growing team of 130 people. Earlier this year, Dom was one of only 6 CEO's to make it onto the BIMA 100 2016 list.
Tyler Pietz, VP, Programmatic, Cadreon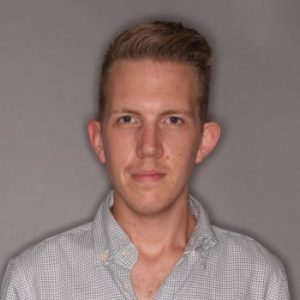 Tyler serves as Vice President, Programmatic Strategy at Cadreon--IPG Mediabrands' Ad Tech unit--where he is the principal business partner on the Coca-Cola account, and also leads mobile programmatic strategy and innovation for a diverse roster of F500 clients. Prior to joining IPG in 2015, Tyler was critical in the launch and successful exits of a number of ad-tech ventures, most recently in guiding mobile/cross-device DSP Deep Forest Media to a private acquisition by Japanese E-Commerce giant Rakuten. Tyler began his career in the Motion Picture Literary department at International Creative Management—a leading global talent agency—working on behalf of feature film directors and screenwriters.
Julian Baring, General Manager - North America, Adform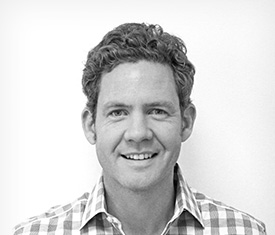 Julian Baring joined Adform in August 2015 as General Manager – Americas, based in New York. He started his career in agencies - BBDO and Saatchi & Saatchi - before co-founding travel-site Weekends.com and riding the .com wave. Julian has worked across the UK, US and APAC in senior executive roles at Vodafone, Operative, Facilitate Digital and most recently Adslot. He has an MBA from Oxford University and studied his BA at Brown University.
Natrian Maxwell, Director, Demand Services, OpenX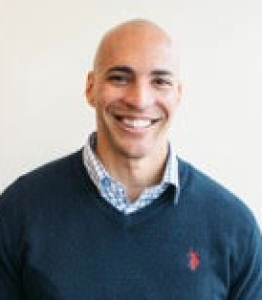 Natrian Maxwell is the Director of Demand Services at OpenX, a global leader in driving superior monetization for publishers. Natrian leads a group that engages with Client Services teams and Sales teams educating them on the detailed landscape of the supply side and new innovations. Natrian joined OpenX in 2015 working with agencies, ATDs and marketers directly. Natrian Earned an MBA in Business Administration from Keller Graduate School where his research focused on Marketing and Technology.
Matt Prohaska, CEO and Principal, Prohaska Consulting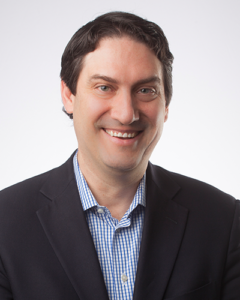 Matt Prohaska, CEO and Principal, Prohaska Consulting, is a 23-year media veteran and consultant to leading digital media and advertising technology firms and executives. Over the years, he has managed six different regional and national sales teams, consulted for more than sixty companies and founded four others. Matt has been a contributor to the growth of online advertising since its commercial inception in the early 1990s, first by creating the online media practice at BBDO (now part of Omnicom) in 1994 and later opening CNET's New York sales office as its first Regional Sales Manager in 1996.  In April, 2013, Matt became the Programmatic Advertising Director for The New York Times, where he led the most closed deals in programmatic direct sales than any publisher during his time there. As leader of Prohaska Consulting, Matt with a leadership team of 8 executives and a network of more than 105 senior executives in 20 cities across the globe works with CEOs, CROs, COOs, CFOs, and CTOs to drive revenue and/or reduce costs on a strategic and/or tactical level by improving sales, marketing, operations, product, and/or tech. In less than two years, more than 149 clients – including top organizations such as Univision, Under Armour, Toyota and IAB – have chosen Prohaska Consulting for a variety of services, including strategic guidance, project leadership, training, and/or to supply operating street teams.
Felix Zeng, Director, Business Development, Programmatic, The Weather Company, an IBM Business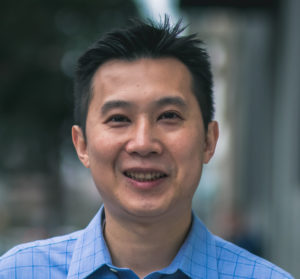 Felix Zeng serves as director of business development, programmatic sales for The Weather Company, an IBM Business. In this role, he leads the programmatic demand team who sells Weather's advertising inventory programmatically to agency trading desks, demand-side platforms (DSPs), agencies and advertisers. The Weather Company's advertising inventory includes weather.com, wunderground.com and The Weather Channel and Weather Underground apps across mobile, tablet and emerging platforms. He is based in the company's New York office. Prior to Weather, Felix spent 11 years at About Inc, where he rose through the ranks in roles with progressively greater responsibilities. He joined About as a financial analyst and eventually was sent by About's CEO to start About China in Beijing. He then returned to New York to get his MBA while working in yield and sales analytics. He was promoted to manager of business development, and ultimately director of business development. Felix began his career as a financial analyst at Goldman Sachs. He earned a bachelor's degree in applied economics and business management from Cornell University, where he graduated magna cum laude, and earned an MBA with honors from Columbia University's executive program.
Adam Heimlich, SVP Programmatic, Managing Director of HX, Horizon Media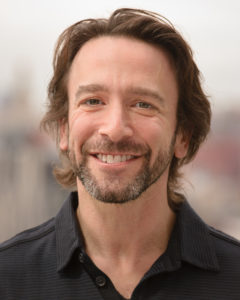 Adam Heimlich is a leader in digital marketing with 20 years of media experience. He works at Horizon Media leading HX, the agency's programmatic buying department. Adam joined Horizon in 2013 from Accordant Media, the largest independent media trading desk. Before that, Adam spent seven years at Razorfish and its predecessor, Avenue A. Adam joined Avenue A as a search marketer and headed the department for three years. As a Razorfish Client Partner, he oversaw performance delivery across search, display, social and digital creative for a portfolio of clients. A lifelong media junkie, Adam unplugs in Prospect Park with his Labrador and detoxes with yoga.
Neil Smith, Vice President, FourFronts Marketplace, FreeWheel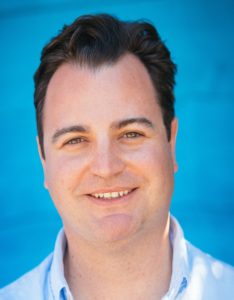 Neil Smith is responsible for FreeWheel's FourFronts Premium Marketplace, including ensuring that it supports both business and operational models that meet premium video publishers' unique requirements for safely engaging in programmatic or marketplace transactions.