ATS Paris 2014

Alain Levy, CEO, Weborama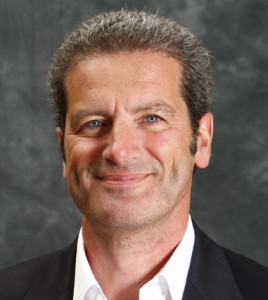 Following a career in international business, backed by a taste for entrepreneurship, in Russia, Alain Levy founded Startup Avenue in 1999 with his business partner and childhood friend Daniel Sfez. Providing specialist support and consultancy services for new businesses, Startup Avenue has been involved in developing Weborama from the very outset. With links between Weborama and Startup Avenue reinforced in 2005, it was only natural that Alain Levy should join Weborama's executive team as Chairman. Alain Levy holds a master's of science from the Ecole nationale des Ponts et Chaussées in Paris and from MIT in Boston. Alain Levy is also the author of "Sur les traces de Big Brother" ("Tracking Big Brother"), publication about the new advertising ecosystem and the Big Data.
Shane Shevlin, Commercial Director, EMEA, IPONWEB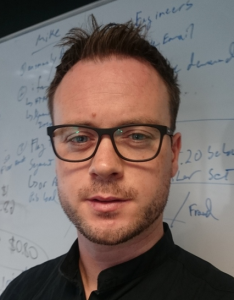 Shane leads commercial activities for IPONWEB in the EMEA region. Having begun his career delivering a variety of digital marketing solutions at DoubleClick for global marketers, he was later responsible at Google for brokering technology partnerships with large European brands and publishers, until joining IPONWEB in 2012. As a key enabler of the RTB ecosystem, IPONWEB specialises in the customised development of media trading platforms, specifically tailored around a client's unique business goals. With their BidSwitch offering, IPONWEB also offer transparent and equitable access to RTB supply and demand at global scale.
Emmanuel Crego, Business Director France,  Adap.tv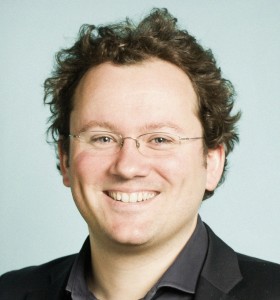 Emmanuel has over 12 years'experience in Tv and Digital advertising and is currently Business Director France at Adap.TV.He began his career at Carat France as Tv Media Buyer in 2003.In 2005 he joined FranceTélévisions Publicité as Marketing Product Manager. He was responsible for different TV core-business markets such as CPG sectors, Mediaexchange products (Tv slots sold by auction) and direct clients.Passionate about new markets and business development, he joined TF1 Publicité in 2007 at Business Development team, specialized on new and direct clients.In 2011, he became Business Development and Independant Media agencies Director. He also launched Media for Equity activity at TF1 Publicité, alternative way of investment and diversification for the saleshouse.He joined Adap.TV in 2014 to develop and manage the French office.
Julien Gardes, MD of Southern Europe, Rubicon Project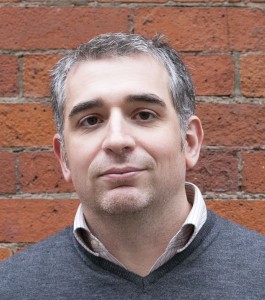 Based in Paris, Julien Gardes works with Sellers across Southern Europe to leverage the company's Advertising Automation Cloud technology platform.  This includes advising the on the use of new monetisation technologies, including Real-Time Bidding (RTB) and direct orders, ensuring each advertising impression is sold through the best channel for the highest price possible, whilst protecting their brand. Julien joined Rubicon Project in 2011 from WPP-owned 24/7 Real Media, where he spent eighteen months working with publishers and ad sales houses.  He Managed the French ad serving business unit and served as Co-President of TASC, The Ad Serving Club, in France. Prior to that, Julien worked at ValueClick Media as Head of Operations and Publishers, where he defined the company's strategy for online display advertising formats including CPM, CPC, retargeting and behavioural targeting.  He spent five years before that at online performance advertising network MIVA, joining as Head of Business Development and working up to become Joint Managing Director, with clients including Voyages SNCF, Le Monde, Liberation, Caradisiac, Doctissimo and Eurosport.
Alain Sanjaume – Managing Director, Europe, eXelate

Alain joined eXelate in October 2010 to manage eXelate's expansion into Europe.  A European search and audience targeting pioneer, Alain is focused on cultivating relationships with leading European publishers, portals, ad agencies, networks, DSPs, SSPs, ad servers, exchanges and offline database companies. Alain's efforts cement the company's strong digital footprint and enable existing and new partners to grow internationally with eXelate. Prior to joining eXelate, Alain introduced audience targeting to France in 2006 as Managing Director of Wunderloop France, a technology company acquired by Audience Science in July 2010. As Managing Director of Espotting/Miva, Alain was the first to launch a sponsored link business in France. Alain is the author of "Marketing Comportemental," an audience targeting guide. Alain received a degree in Real Time Information Technology at Toulouse in France.
Fabien Magalon, Managing Director, La Place Media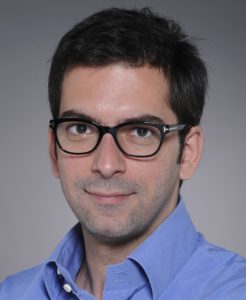 Fabien Magalon has over ten years' experience in online advertising and began his career in 2001 as Media Buyer for the UK subsidiary of the US advertising company Advertising.com. He worked from London on the creation and expansion of the French subsidiary in 2002. In November 2003 he was promoted to Media Director for Advertising.com France, based in Paris. He joined TradeDoubler France in August 2006 as Director of the Publisher Unit tasked with strengthening and developing the network of publisher partners. A year later, he was named Operations Director, France, Germany, Italy, Spain and the Netherlands, for the DRIVEpm advertising network (now part of Microsoft Media Network). In 2008 he took over as head of the EMEA Region for the Microsoft Media Network business unit. Since 2010, Fabien was Publisher Development Director at Rubicon Project in France. Fabien, 36, is a graduate of Ecole Supérieure de Commerce et de Management in Bordeaux.
Benoit Cochet, Director Southern EMEA Audience Advertising Specialists, Yahoo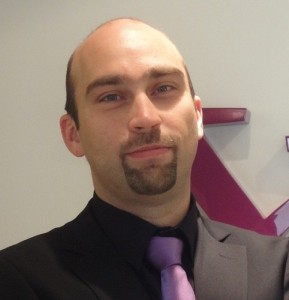 Benoit is Director Southern EMEA Audience advertising & Programmatic at Yahoo which gathers over 800 million users every month and 450 million mobile users across the globe. In his current role, Benoit manages Audience Ads offering for branding and performance, Programmatic sales, and Native Advertising offering in France, Italy, Spain and Middle East Africa. Benoit has close to 15 years experience in online advertising industry and began his career in 2000 at Havas Media going through several positions as Trafic Manager, Media Buyer, and Performance Media Buyer. He jumped to Yahoo in 2004 to join the Yahoo Search Marketing Sales team and finally took over the responsibility of Yahoo Direct Response business unit in 2009 to manage Display Performance Sales and Programmatic Sales businesses. Benoit, based in Paris, 37, is also graduate of "Institut des Administrations et des Entreprises" in Lille.
François-Xavier Pierrel, Regional Manager Southern Europe for Atlas, Facebook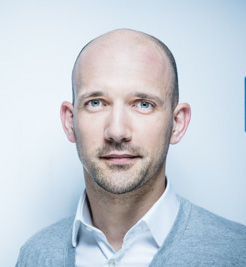 François-Xavier is Regional Manager Southern Europe for Atlas by Facebook. He is also acting as on DACH and CEE. After 8 years in telecommunications industry in international positions for large group such as 3Com or OneAccess Networks, François-Xavier took a decisive shift in his career and moved to the online industry. In 2007, he opens the French office for the online gaming division of RealNetworks (Zylom) and drove growth over 5 countries. He joined, after 3 years, EyeWonder, a pioneer in Rich Media technology, which will be acquired in 2011 by Sizmek. He was then recruited by Microsoft to lead Atlas Platform business development over France and Benelux. He decided to move to Facebook through the acquisition in April 2013. François-Xavier owns an Executive MBA and a Master in Brand Strategy, both obtained at CELSA-Sorbonne.
Yann Le Roux, Managing Director, Matiro (1000Mercis Group)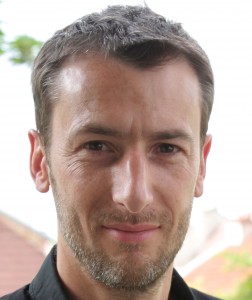 Yann cofounded et runs Matiro, the very first ad trading desk in France, early 2010, leading the RTB revolution. Matiro now belongs to 1000mercis group, the European leader in digital data marketing. Before launching Matiro Yann spent 3 years leading Havas Digital's ad technology strategy globally as well as the Artemis group, which runs Havas' proprietary ad analytics platform. Before that he spent 9 years starting up and running Havas Digital in France, then 2 years starting up and running Havas Digital Canada, out of Toronto.
Grégoire Peiron, Doubleclick solutions France, Lead, Google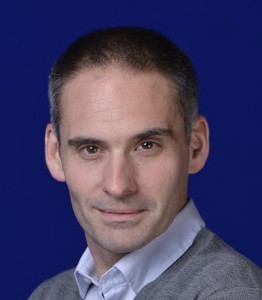 Gregoire Peiron is managing the Doubleclick buy side business for France. Doubleclick suite of solution includes DCM (Adserving, tracking and business intelligence solution), DBM (DSP), DS (Bid management tool search) as well as Google Analytics Premium. He joined Google in 2011 within the Doubleclick team. Gregoire Peiron previously was Sales manager at AOL Advertising France, in charge of Branding and Performance solutions. He is an ESSCA alumni and has been working in the digital industry for the last 10 years.
Jean-Baptiste Rouet, Managing Director, France, VivaKi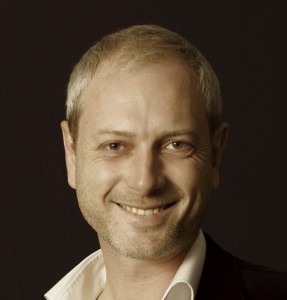 Jean-Baptiste Rouet joined Publicis Groupe in 2000 as Consultant then Digital Sales Director for ZenithOptimedia where he actively contributed to the expansion of digital revenue. In January 2006 he joined Starcom France to build their digital agency offering. In 2011, the agency showed the highest rate of digital income from all networks and a digital approach based on four strategic areas; Video Neutral planning, brand content distribution, social media activation and direct response strategies. In June 2011, Jean-Baptiste became Managing Director of Vivaki France. He is in charge of programmatic buying products and services as DMP offer, Audience On Demand (AOD) agency trading desk, innovations for Publicis Group Agencies and direct clients.
Maxime Agostini, CEO and cofounder, AlephD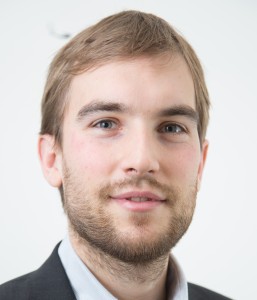 Maxime Agostini is CEO and cofounder of AlephD. After being in charge of RTB buying strategies at Criteo, he realized programmatic ad buying was still largely untapped and that the smartest players were taking the best part of it. He therefore cofounded AlephD with math and IT gurus so that buyers and sellers make the most of the real-time opportunity thanks to state-of-the-art math on all RTB auctions. Prior to working at Criteo Maxime interned at Google and started his career in finance. Maxime studied physics and computer science at Ecole Polytechnique.
Laurence Milhau, Head of Programmatic, Programmatic Business Unit (GroupM PBU)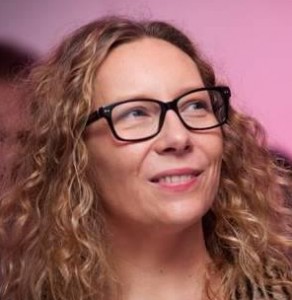 After a degree of public law and a master of communication, Laurence have experiences on both sell and demand sides.Laurence began her career at Havas where she lead the media digital department for 6 years. Then, she joined the SRI (Syndicat des Régies Internet) as a general delegate.Laurence also had the chance to work for 3 years at Microsoft as head of sales for Atlas Advertiser. She joined WPP firstly at Mediacom as Head of Digital and since 3 years at GroupM to lead the Programmatic Business Unit.
Todd Tran, Managing Director, Europe, Nexage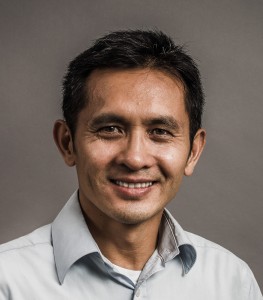 Todd is the EMEA Managing Director of Nexage, the leading premium mobile ad exchange. Previously, he was the General Manager of iAd in EMEA, Apple's advertising business unit. Prior to Apple, Todd was EMEA Managing Director of a WPP mobile advertising business. He was also a strategy management consultant for Bain & Company and worked for a business accelerator company in the Silicon Valley launching new technology companies. Todd is a graduate from the University of California, Berkeley.
Erwan le Page, CEO, AudienceSquare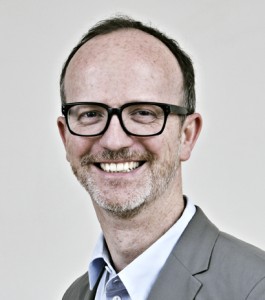 Erwan is the CEO of Audience Square, the programmatic marketplace for media brands.He started in TV and Radio, working for TF1 and NRJ, before creating the digital département at Optimedia France in 1999.He later joined Havas Media where he worked 8 years and became a Partner, before founding the very first trading desk in France in 2010.Before joining Audience Square, he was the ambassador of Ghostery Inc. in France.
Sebastien Thomas, Future Program Analyst, Air France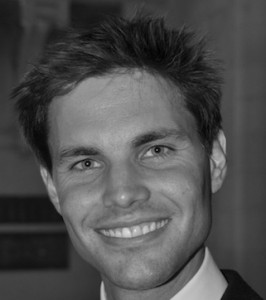 Sébastien is in charge of Programmatic Buying within Air France. He implemented and now run the centralized in-house trading desk for performance display advertising. Prior joining the media ecosystem, he has been involved in strong analytical positions: first in Yield Management then in Industrial Strategy department. He graduated from Ecole Centrale de Lyon.
Stéphane Dupayage - Managing Director France, SVP Platform Monetization Europe, 24/7 Media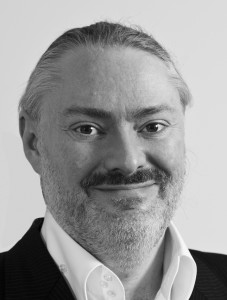 Stéphane Dupayage began his digital career in 1995 at one of France's first Internet startup companies. He then became Development Manager of Translation Services at the European Commission in Luxembourg in 1997, moving on to work in Communications for Publicis Networks. In 2000, he joined 24/7 Media as Technical Director and Head of Support for France; becoming MD in 2003. Since 2007, Stéphane has been looking after every aspect of customer relations and technical support, and gaining in-depth knowledge of every facet of 24/7 Media's customer relations, both in the local French market and across Europe. Today, Stéphane is responsible for the entire programmatic marketplace in Europe as well as the launch of Xaxis technology and products in France.
Mathieu Gbetro, Head of France & Belgium, LiveRail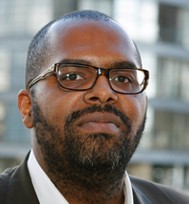 Mathieu Gbetro is the Head of LiveRail's French and Belgium sales. In the role, Mathieu focuses on new business strategy and maintaining existing publisher relationships.  Prior to LiveRail, Mathieu was part of the team that launched Orange Ad Market and after the successful launch of Orange Ad Trading, the Orange Publisher Trading Desk, led this programmatic divison of Orange. Mathieu's experience in online advertising includes time at industry leaders in the space such as Advertising.com, Mythings and Criteo. Mathieu holds a Masters in Economics and Managment, as well as, a Masters in Law both from Strasbourg University. In addition, Mathieu holds an MBA in Marketing and e-Commerce from Léonard de Vinci University in Paris la défense.
Sebastien Robin, Head of Programmatic Global, Havas Media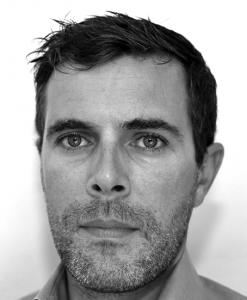 Sebastien is the head of programmatic at  havas media global front office since Aug. 2014. In this he is in charge of developping havas global expertise and activity for  havas programmatic entities  Affiperf (trading desk), Dynauction (TV auction buying) and Adcity (DOOH). Before that, He Joined Affiperf in 2010, as the company's 1stemployee, and since then has actively participated in the growth and expansion of the Affiperf footprint with the opening of 18 offices globally. As global COO until August 2014 he managed programmatic operations for the 15 different local offices. He also headed up the Affiperf Factory - a dedicated team based in Paris handling campaigns in remaining regions. Sebastien started his career in Sports marketing with ISL, before joining the digital advertising industry 15 years ago for Numeriland, a leading French sales house. Following that, he held senior roles within various parts of the industry including working with Carat, for MIVA and also for a major European Ad Network. He managed his 1st adexchange campaign in 2008.
Nicolas Schueller, CEO & Co-Founder,  Adomik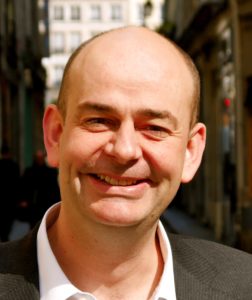 Nicolas Schueller founded adomik in 2012 to provide publishers and ad-networks with the missing analytics and optimization tools needed to leverage and maximize their programmatic selling.  Passionate about developing new businesses in rapidly changing technology sectors, he has the dual expertise as a hands on technology manager and business leader.  Finally, Nicolas has a deep knowledge of the digital advertising market and the specific challenges facing programmatic advertisement sellers. Before adomik, Nicolas was Director of Strategy and Development at Orange Advertising, where he launched Orange ad Market in 2011.
Frédéric Daruty, Executive Director, Prisma Media Digital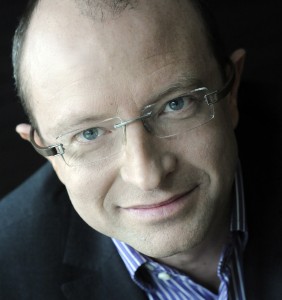 Frédéric Daruty has started his career with sales and marketing responsibilities within Procter & Gamble group. While he has been involved in a task force about online shopping, he has become addicted to the net economy. After a first mission for an e-commerce website, he joined AOL in 2001, and became Managing Director in 2008. In 2010, he has joined Prisma Média executive committee, in order to develop digital activities for every media brands within the group. He is responsible for technology, web-marketing, revenues and also external growth.
David Pironon, COO, Director of Sales and Operations, Smart AdServer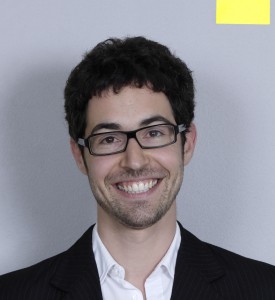 David Pironon joined Smart AdServer in June 2007 as Sales Director France. Previously, David had worked as a consultant at Oliver Wyman, for 2 years and then for 5 years, at Yahoo! in the medias Sales team and as Business Development Manager. David Pironon holds a Master's Degree from HEC and from Dauphine (Université de Paris IX).
Jonathan Tom, Vice President, EMEA Media, tenthavenue media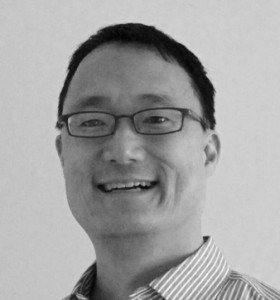 Jonathan Tom is a founding member and Vice President of EMEA Media for tenthavenue media, a WPP company. tenthavenue media is a mobile media specialist dedicated to delivering premium mobile audience and location products that leverage data and technology and meet the growing digital needs of advertisers and publishers. Based in Paris, France, Jonathan oversees sales, product management, data and ad technology, strategic partnerships and mobile media fulfillment across Europe, Middle East & Africa (EMEA). Prior to joining tenthavenue media, Mr. Tom was a founding member of Joule's EMEA Media's team that helped grow media revenue consistently by double digits, developed an innovative demand side mobile media solution for GroupM/WPP and scaled ad operations. Mr. Tom also held previous leadership roles at Microsoft Corporation and in technology venture capital. Jonathan also holds dual MS degrees from Massachusetts Institute of Technology and dual BS degrees from the University of California, Berkeley.
Laurent Nicolas,Vice-President, Product, AppNexus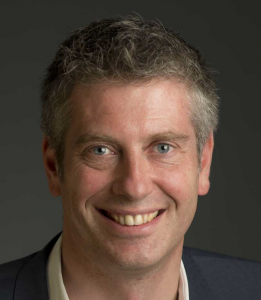 Laurent Nicolas is Vice President, Product at AppNexus where he leads efforts to improve online ad viewability performance in the industry.  Previously he was co-founder and CEO of Alenty, the first and leading specialist in viewability, until its acquisition by AppNexus in 2014.  Laurent is an expert in Internet statistics and was one of the early contributors to the audience measurement system, NetValue, which was acquired by NetRatings in 2002 and is today used for Nielsen's online panels.  He also served as Director Research & Development at Nielsen/NetRatings from 2002-2006 after that acquisition.  Laurent graduated as an engineer from ParisTech-ENSTA in 1994 and received an MBA from ESCP-Europe in 2005.