ATS Paris 2019

Virginie Dremeaux, Digital Marketing Director, CANAL+ BRAND SOLUTIONS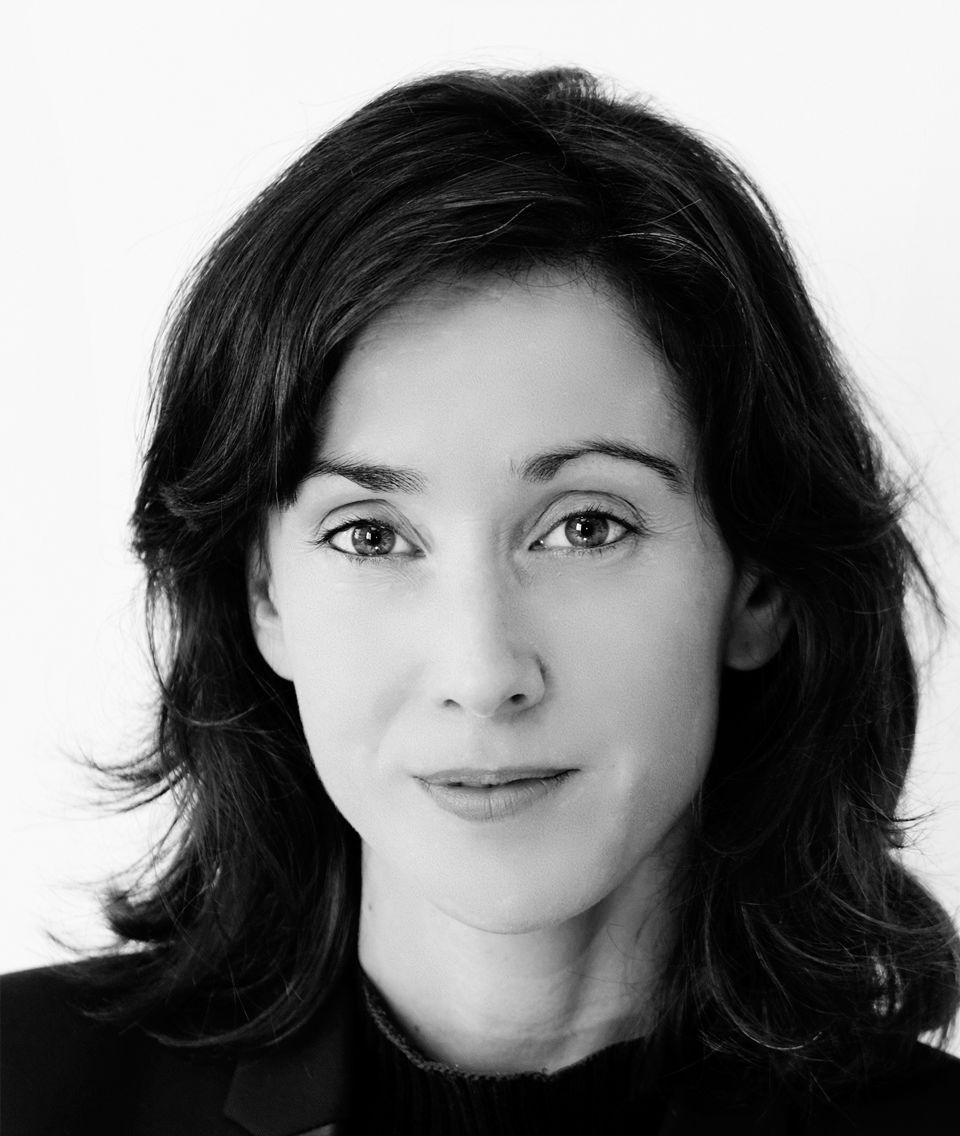 Since 2007, Virginie has been Head of Digital Marketing and Development in CANAL+ BRAND SOLUTIONS, CANAL+ Group saleshouse. She has taken an active participation in the expansion of the saleshouse' digital business, including the launch and development of Programmatic and Data capabilities on CANAL+ Group digital properties. She's now in charge of leading digital strategy and managing advertising projects directed towards Addressable and Advanced TV new opportunities.
Jean-Baptiste Godinot, Global Sales Director, Gameloft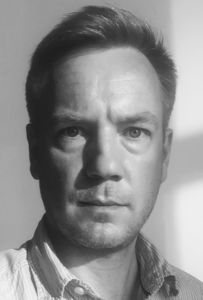 He joined Gameloft in 2007 as a Business Development Manager, in charge of the company's commercial expansion in Poland, Russia Federation and Central Europe. In 2010, he established the Gameloft office in Berlin and supervised distribution, marketing and media sales in Germany until the end of 2018. Recently appointed as Global Sales Director in Paris, he's now coordinating sales efforts worldwide of the brand partnerships and advertising division.
Emmanuel Crego, Joint Director General, Values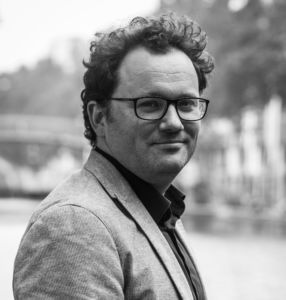 Emmanuel is currently leading Values, a French plurimedia and tech agency with a specific focus on Tv and digital. Before that, he lead Adap.Tv in France (AOL's Video DSP), early innovator in programmatic TV, and all programmatic activities at Oath. He also spent 10 years at broadcasters saleshouses, including 7 years as head of business development at TF1.
Isabelle Le Roy, Founder & CEO, tracks&facts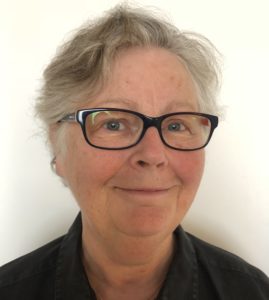 IsabelleLe Roy founded tracks&facts in 2016, a data alchimists company, dedicated to innovation and data analysis for media and advertisers. She has 35 years of experience in converting insights in action for various companies on the research side (Kantar Worldpanel, Sociologiciels, Mediametrie, CSA), advertiser side (Monoprix) and media agency (Havas Media). She is well known for her "no double talk" commitment. Read tracksandfacts.com. Isabelle is a member of IREP, Esomar, AFM.
Mathieu Roche, CEO, ID5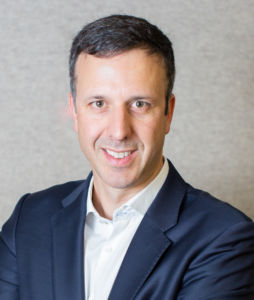 Mathieu Roche is the CEO of ID5. He co-founded the business in 2017, after spending over 10 years at European data specialist Weborama, where he led international development and launched the DMP offering worldwide. During his time at Weborama, the company experienced exceptional growth, establishing itself in a dozen countries and growing from 3 to 30 million euros in revenues. With ID5, Mathieu Roche materialises his vision of helping Ad Tech and publishers to compete against the "walled gardens" who dominate digital advertising. ID5's mission is to create a shared identity infrastructure supporting the development of programmatic advertising for premium publishers and independent Ad Tech platforms. Mathieu graduated from Institut Commercial de Nancy and holds an Master of Science from the Georgia Institute of Technology. He lives in London since 2011 with his wife and 3 daughters.
Maude Menant, Agency Lead France, Waze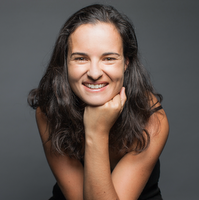 Maude is Agency Lead France at Waze, the world leading platform where people and technology meet to solve transportation challenges. Her mission is to help media and creative agencies navigate the mobility landscape, enabling them to implement Waze Ads programmatic buying solutions via Google Display and Video 360. Before that, she led for 6 years digital advertising for Altice in France, from selling media properties (L'Express...) to building the marketplace Audience Square (now know as Media Square). Maude has 14 years experience in Digital Advertising working in companies such as Prisma Media and France Télévision Publicité. Besides Ads, Maude is also a facilitator for diversity and empowerment though the #IamRemarkable training, and is a contributor to Women@Google initiatives.
Sébastien Robin, Managing Director France, SpotX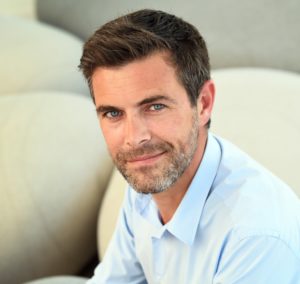 Sébastien Robin is the Managing Director for France at SpotX, the leading video advertising platform. Based in Paris, he is responsible for building the SpotX business in France. This includes working with premium publishers, broadcasters and media owners on their revenue strategies for video, mobile and connected TV as well as demand partners on opportunities including private marketplaces and Curated Marketplaces. Robin has 20 years of digital advertising experience. In 2010, he co-founded Affiperf, Havas' agency trading desk, spending four years as COO growing the company to deliver in excess of €100 million turnover. Following this, he spent three years as Global Programmatic Director of Havas Media, driving global partnerships and scaling programmatic advertising revenues across all channels. Based in Paris, Robin holds a degree in Marketing from ESSCA Ecole de management.
Emilie Proyart, Head of Digital, Les Echos – Le Parisien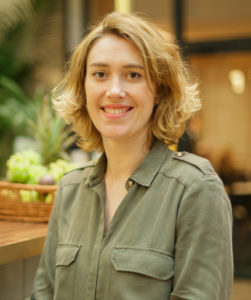 Emilie is the Head of Digital of Les Echos – Le Parisien media branch. Her mission is to lead digital transformation by empowering sales and ad operations teams with the best advertising formats,  technical stack and partnerships. She works closely with CDOs and CTOS to execute the best advertising strategy for its publishers. Digital expert of 15 years, she came across Digital Transformation challenges for her clients when working at Hootsuite and decided to embrace the digital transition for the press publishers. She has a entrepreneur past in social TV (Founder of Seevibes in Europe) which still influences the way she drives decisions, projects and people coaching today. Emilie also ran Nextperf's office (Display Retargeting company acquired by Rakuten Marketing) in Berlin, Germany and its European Sales. She's a former Sales Executive from Advertising.com and 24/7 Real Media, and began her digital career as media planner at AOL. Emilie graduated from ESSCA School of Management.
Fabien Magalon, Managing Director, Alliance Gravity Data Media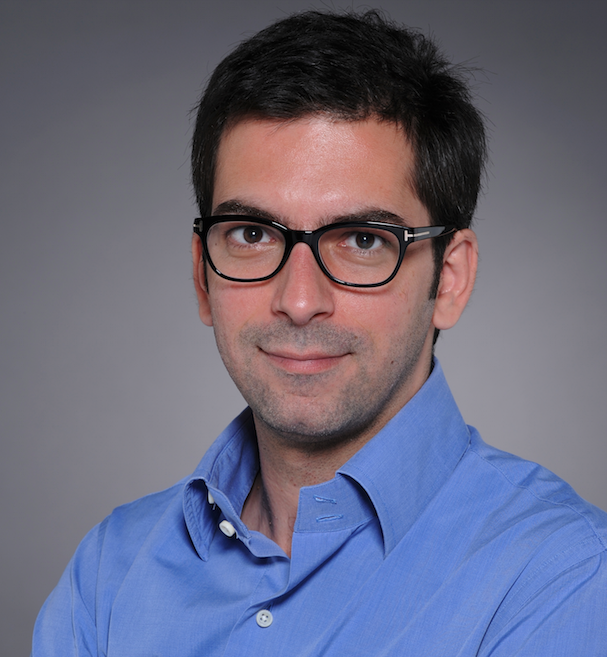 Fabien Magalon has over 18 years' experience in Digital, combining experiences in Sales/Marketing & Technical/Operational roles in both highly complex and matrix organisations (Facebook & Microsoft) and entrepreneurial, fast moving contexts (Advertising.com, La Place Media, Rubicon Project). Fabien is currently Managing Director at Alliance Gravity Data Media.
Sergio Cuerda, Strategic Development Manager, IPONWEB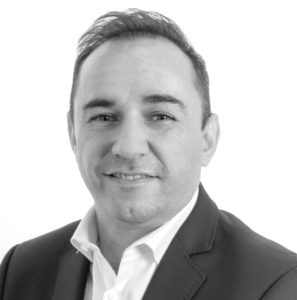 Sergio joined IPONWEB in 2018 in the newly created role of Strategic Development Manager and is responsible for customer success across the IPONWEB client portfolio within Western Europe. Prior to joining IPONWEB, Sergio had been working for the last 16 years in multiple sales and leadership positions in leading email marketing firms, such as Epsilon and Salesforce Marketing Cloud.
Gaël Demessant,

Director of Programmatic and Yield Management

, Prisma Media Solutions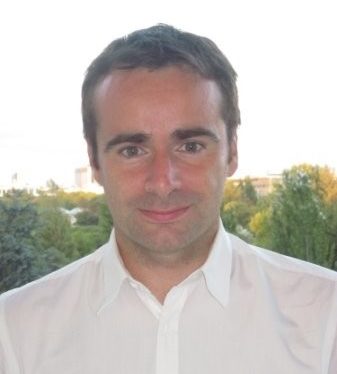 Gaël is the yield and programmatic director for Prisma Media since 2016. His mission is to manage the revenue of the digital department with IT and publisher. Before coming to Prisma, gaël have worked 10 years on yield management for Transport, Tourism and Telecom.
Thomas Allemand, Head of Digital Trading and Programmatic, Zenith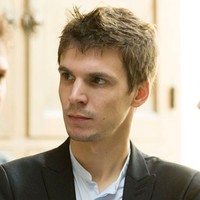 Thomas joined Zenith in 2018 with a wide range of missions: optimize the effectiveness of digital campaigns through automation, accelerate the development of custom algorithms, enhance 2ndparty data partnerships and platform selection to match Zenith clients' needs. Graduated from NEOMA Business School in 2011, Thomas started his career as a media trader at Cadreon when programmatic was still in its infancy in France. He joined Weborama in 2014 to coordinate programmatic activities and was promoted in 2015 as Data Project Director to help advertisers and publishers get the most out of data. Thomas is passionate about creating efficient marketing strategies using cutting edge technologies at the intersection of programmatic, data and artificial intelligence.
Stéphanie Guedon, Media & Marketing Performance Director, Equancy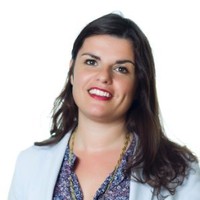 With +15 years of experience in digital Media (Microsoft advertising then Iprospect), Stephanie is an expert in digital marketing channels & paid media tools. At Equancy, she leads the Media & Marketing performance team. Her main role is to support her customers in leveraging marketing strategy thanks to data for the business, from a cross functional point of view or more focused topics such as campaign management, personalization tools, dataviz, DMP…
Guillaume Valicon, Vice President Product & Solutions, Tradelab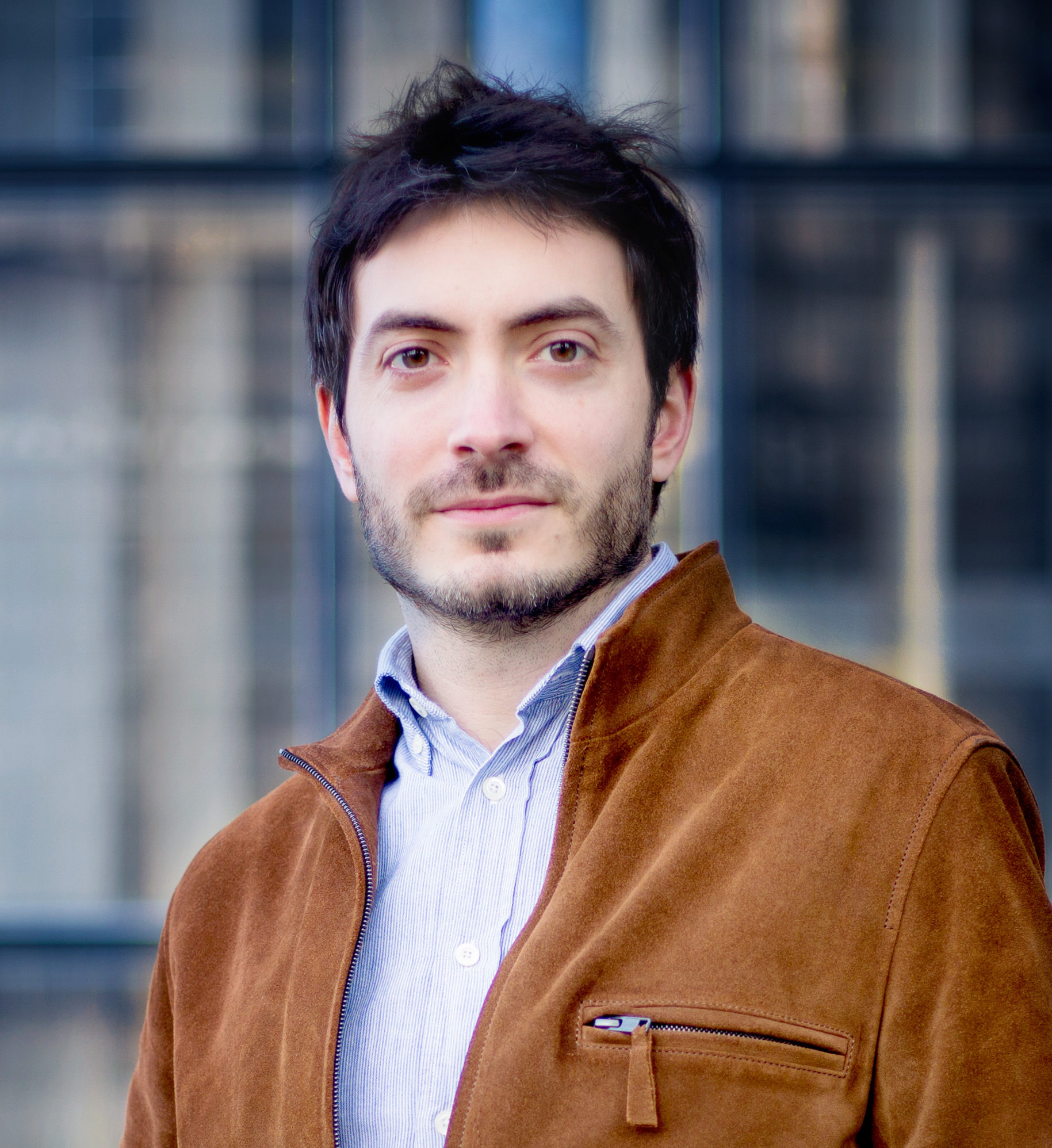 Passionate about the potential of digital intelligence, Guillaume Valicon joined Tradelab in 2016 as Head of Business & Data Solutions, after a six years step working in SEA. Appointed Vice-President Product & Solutions in 2018, he coordinates Tradelab's expertise to build programmatic solutions and monitors their optimal adoption and exploitation with advertisers.
Michel Juvillier, CEO, Juvillier Conseil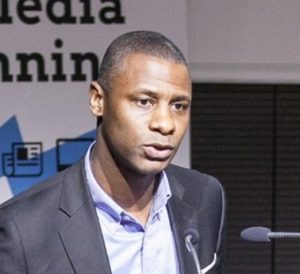 Michel Juvillier has almost 25 years of experience acquired in the French advertising industry. In 1992, he began his career at the newspaper Liberation for six years. In 1994 he launched the internet advertising activities of the newspaper.  In 1998 he joined Microsoft/MSN and spent almost ten years in various sales management roles. In 2008 he founded his own activity of consultancy, training and business development for publishers and advertising technology companies. In 2009 he introduced in France the first programmatic technologies for publishers (SSP - Sell Side Platform): Pubmatic and Improve Digital. Michel is recognized as a leading online advertising expert. Today, he's working closely on different key subjects for the actual ad industry as: adblocking, data marketplaces, off-line and on-line programmatic concepts. Several  ad tech and media companies collaborated or are collaborating with him : France Television, Canal +, BPCE-Banque Populaire, Caradisiac / La Centrale, Se Loger, Prisma Media, Le Bon Coin, TGI / Kantar Media, Ividence, Rue 89, Orange, Pubmatic, Groupe Marie-Claire, Index Exchange, Improve Digital, Têtu, Smart Adserver, New York Times, Turner, Adwanted, Vidcoin, AOL, Smart Ad Server, AlephD, Eyeota. Michel lectured at several French business and engineer schools (ISG, EMLV, IPAG, EFAP, ESSCA, Ecole Nationale des Ponts et Chaussées). He is also well known as a conference speaker and for his active collaboration with French professional advertising associations (IAB, EBG, UDA…) and think tanks (Hub Institute).
Charles Emeriau, Director, Publisher Sales Southern Europe, Index Exchange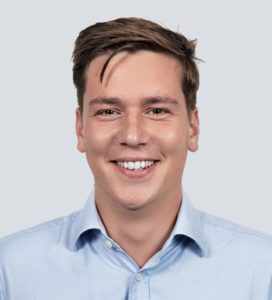 Ad tech passionate, Charles has worked very closely with publishers for the past 5 years, in order to help them understand how programmatic can be beneficial to them. He's specialised in header bidding, server to server & PMP Strategies.
Steven Fitzgerald, Platform Director, Verizon Media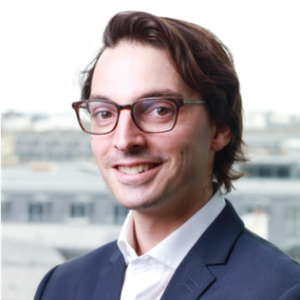 More than 10 years experience within digital media industry,Steven manages  international environment, liaise with major Advertisers, Agencies and Publishers. Passionate by AdTech and how to help partners/clients to drive meaningful experiences through media technologies and programmatic solutions.
Alexis Marcombe, Managing Director, MEDIA.figaro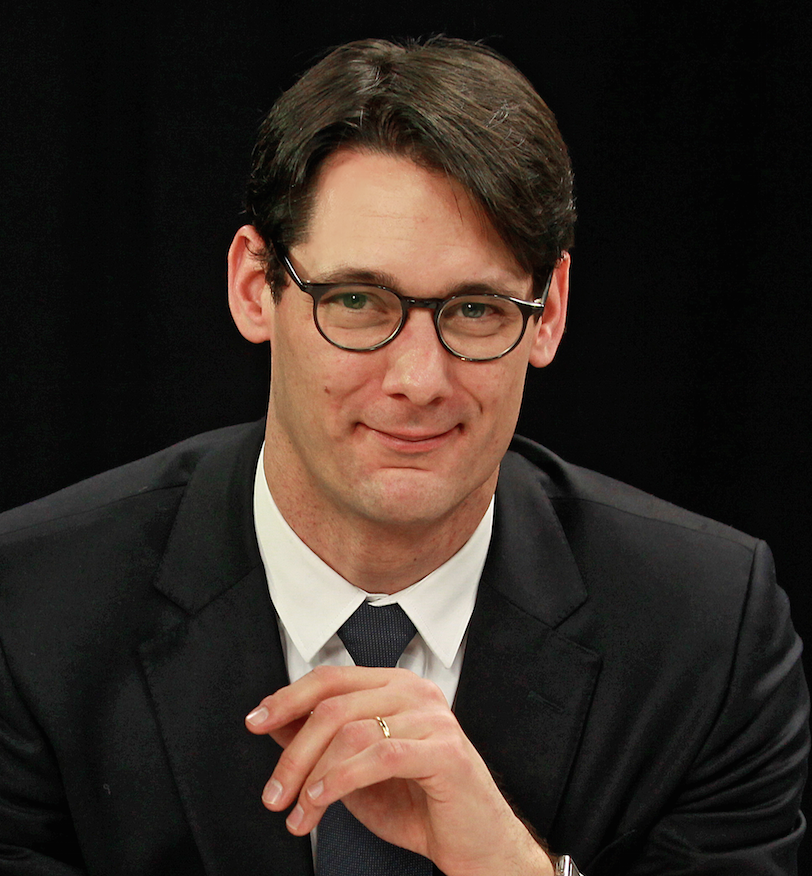 Alexis Marcombe has spent the last 15 years working in digital advertising and media. He began as local manager in the economic newspaper La Tribune. Then Marcombe spent 10 years working for Hi-Media, the French leading digital sales house in which he held the position of sales director and managing director. In 2012, Marcombe founded Audience Square the first programmatic coalition of publishers. In 2014, he joined Le Figaro to develop digital revenues and to transform the digital business model. These positions allowed him to develop a deep knowledge of the digital ecosystem and a strong experience in the management of multicultural teams in fast moving companies. Digital transformation and digital strategy are at the heart of Marcombe's mission.

Aude Perdriel Vaissière, COO, Reveal Content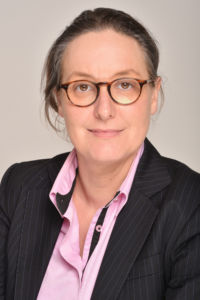 Aude is the COO of Reveal Content, the first brand content platform based on programmatic buying. Previously Aude Perdriel Vaissière was the Deputy Managing Director of Data Sciences, the Data and Insight Practice at Publicis Media in Paris. She has strong expertise in technology and innovative solutions. Prior to joining Publicis Media she was Head of programmatic and Data at the French Publisher l'Express, as well as previously working at companies like Apple and Microsoft/MSN. In 2007, She decided to create her own mobile advertising company. Entrepreneurship, innovative markets and business transformation are the key pillars of her mindset.

Fayssal Kartobi, Director Marketing Data and Advertising, TDF


Engineer by training, after a first part of career in telecommunications in IT functions then digital marketing and business development within SFR Régie, in charge of the monetization of the operator's assets and in particular the addressable TV on IPTV, he joined TDF to take charge of TNT platform modernization topics related to connected TV and advanced advertising.
Frédéric Eichenbaum, Head of Activation & Data Services, 3W.relevanC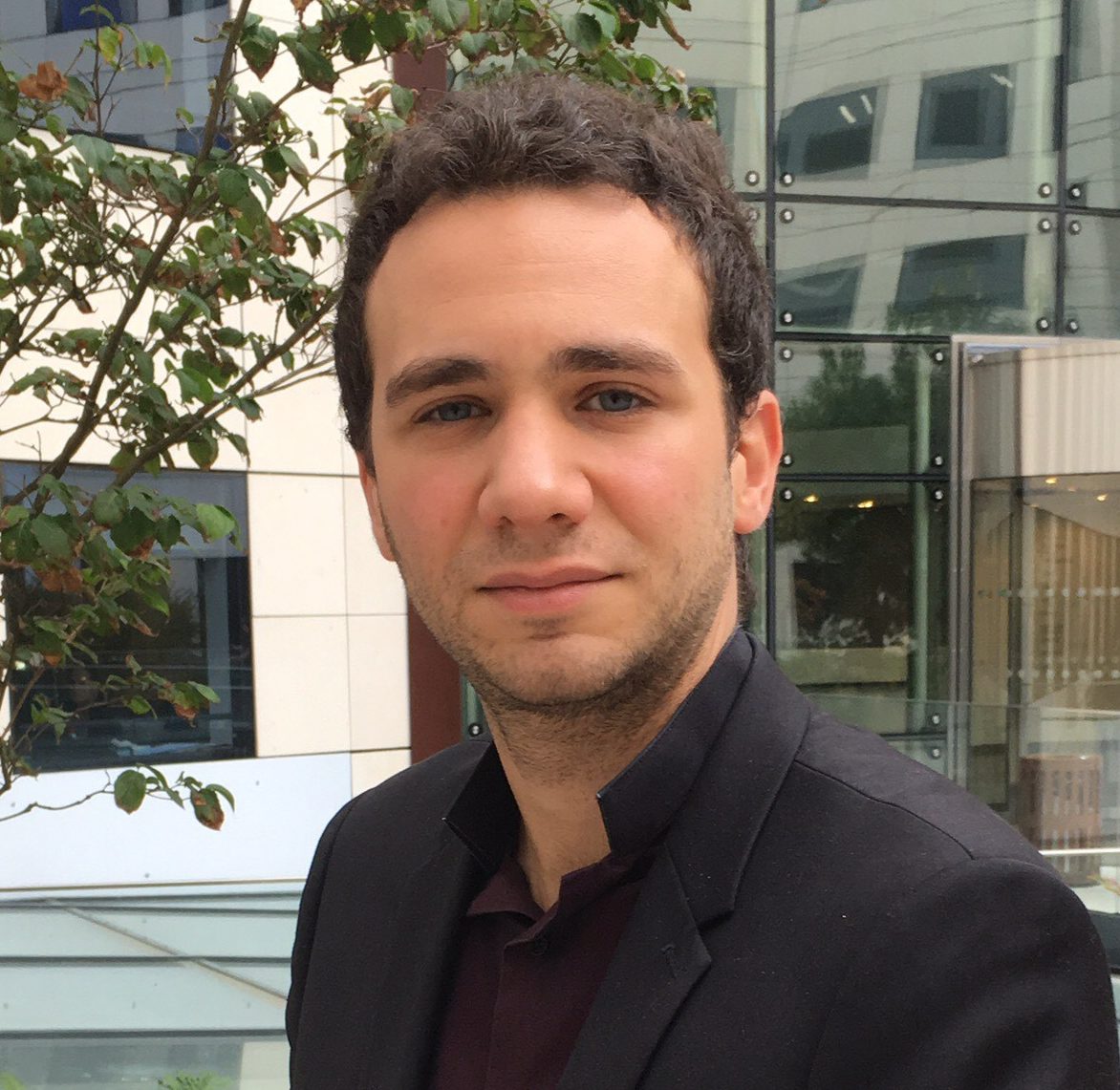 After spending years in the digital and programmatic ecosystem at Numberly (ex 1000mercis) and at Havas Media Group (as Head of Programmatic at Fullsix), Frederic joined relevanC at its creation in 2018. He had the mission to build a consistent media and data offer based on the shopper data from Casino Group (Cdiscount, Monoprix, Franprix, Casino, Geant, Sarenza, etc.) and to develop the business with agencies and advertisers. Now that relevanC and 3W merged to give 3W.relevanC, they aim at giving a complete view and understanding of shoppers through three pillars : insight, activation and measurement. With such an asset (retailer data), 3W.relevanC helps advertisers to know their customers and to optimize their marketing investments in terms of direct offline sales. Frederic has a passion for tech and digital. Media and data strategies are at the heart of his mission.
Lindsay Rowntree, Head of Content, ExchangeWire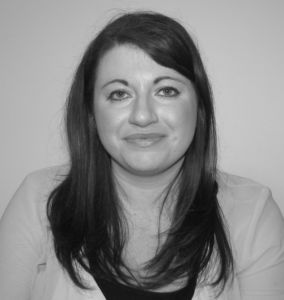 Lindsay Rowntree is head of content at ExchangeWire, where her responsibilities include curating and developing content around emerging models and technology within programmatic, ad tech and martech, as well as growing the depth of content and reach of ExchangeWire's global audience. Having joined ExchangeWire in January 2016, she previously held the role of director of search, UK at Starcom MediaVest Group, where she spent six years, providing her with extensive experience in digital advertising, performance marketing, data, technology, client servicing and media planning/buying.
Ciaran O'Kane, CEO, ExchangeWire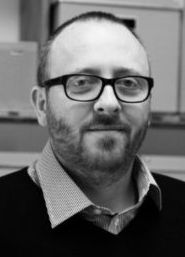 Ciaran O'Kane is the CEO of ExchangeWire, the leading global digital advertising trade publication and research firm.  He has worked in digital advertising over the last ten years as a developer, digital marketer, ad operations provider, media monetisation specialist and senior sales executive.  He continues to write editorial for ExchangeWire on advertising technology, marketing technology and programmatic  - and acts as an advisor to a number of leading digital media companies in Europe.