ATS Tokyo 2015

Ryuji Yokoyama, President & CEO, Digital Intelligence Inc.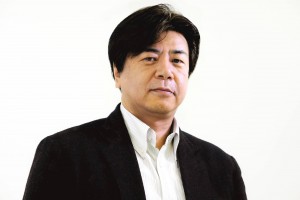 Upon graduating from Aoyama Gakuin University in 1982, Yokoyama joined the advertising agency Asatsu-DK (ADK), where he was appointed account planner for Japan's largest beer, beverage, cosmetics and food products enterprises. In 1996, in competition with Dentsu, he established Digital Advertising Consortium Inc. (DAC) with Hakuhodo and other large Japanese advertising agencies, and was named Representative Director and Vice-President of the entity that same year. He took the company public with a market capitalization of 120 billion yen. In 2008, he established ADK Interactive Inc., assuming the position of Representative Director and President.He brought the idea of plannig marketing media as Paid, Owned and Earned (POE) media to Japan. He is currently at Digital Intelligence Inc. which he established in 2009. In April 2012, he was also appointed an outside director of digital creative boutique 1-10 HOLDINGS, Inc. most advanced in Japan.
Kevin Tan, CEO & Co-Founder, Eyeota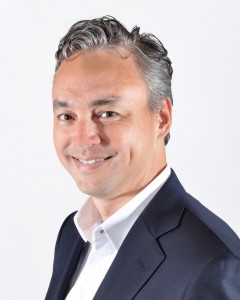 Kevin is based in Singapore and has been working internationally for over 20 years. Prior to founding Eyeota, he was the SVP International at Adify (now a part of Cox Enterprises); VP Advertising Sales and Sponsorships for Viacom/MTV Asia-Pacific; CEO/Founder at iamasia (the leading internet audience measurement company in Asia); and Managing Director at Taylor Nelson Sofres China. Kevin has also worked for AC Nielsen and has consulted for leading international digital marketing, advertising, market research, and audience data companies. Kevin is a graduate of Duke University.
Tetsuya Shintani, Commercial Director and Country Manager - Japan, The Trade Desk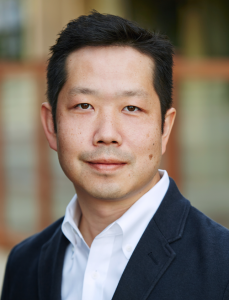 Tetsuya Shintani is the Commercial Director and Country Manager of Japan at The Trade Desk, a global demand-side platform in the $5B real-time bidding industry. In his role at The Trade Desk, Tetsuya has led the company's entrance into the Japanese market, including working with leading agencies and the top six global trading desks in the region. Tetsuya is one of the adtech veterans of Japan, and brings years of experience in marketing, business development, and advertising technology, including programmatic, search engine marketing, and more. Before joining The Trade Desk, Tetsuya worked for Dentsu as senior manager in the digital business division.
Toru Takata, SVP, CPO of Marketing Solutions Company, Yahoo Japan Corporation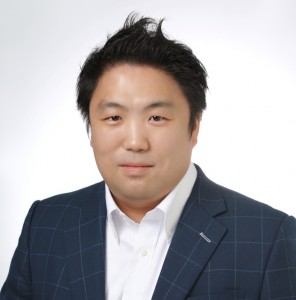 Toru Takata oversees marketing solutions for business at Yahoo! JAPAN. He has joined Overture Japan as a Business Analyst in 2007, which soon became a part of Yahoo! JAPAN's advertising division. He has been in charge of managing the large scale project of the Interest Based Advertising, or Interest Match. Then, he has taken a role in managing all aspects of display ads product and business. From 2014, he is responsible for all marketing solutions for business. He holds a BA in Marketing Science from Hitotsubashi University, JAPAN.
Duncan Trigg, VP AdEffx, comScore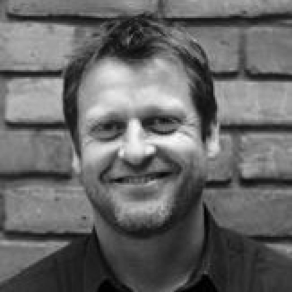 In 1998, Duncan ventured into the world of digital media, taking the role as Head of Sponsorship and Promotions at Excite. In 2000 Duncan was a founder and co-owned, Unanimis Consulting Ltd. Unanimis quickly became the UK's largest brand and network sales house and founded and incubated Open X. As Commercial Director, Duncan was responsible for the strategic direction of Unanimis and launched multiple divisions including consultancy, in-game media, mobile and strategic partnerships. He also gained extensive experience monetizing the audiences of over 250 online publishers, ranging from eBay to the London Stock Exchange and the AA. In 2010 Duncan became the CEO of Project Sunblock ltd, a brand safety viewability and fraud detection software which had offices in London, Berlin and Toronto. As VP Advertising Effectiveness at comScore, Duncan in responsible for the market perception and adoption of comScore's AdEffex products (vCE, vME and Industry Trust), in all markets outside of the US.
Akinari Kakeya, Executive Officer, OPT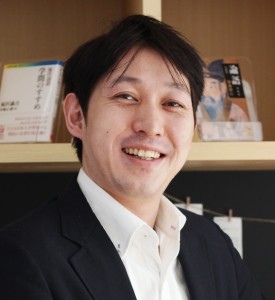 Joined OPT in 2006. In 2008, he worked as a start up member of the digital direct department of a large advertisement agency and managed many operations from an account planner to a product manager. After returning to OPT in 2012, he started up a consulting team in the field of digital marketing and business architect department which became the basis of OPT's marketing service strategy. He has expert knowledge in PDCA business in digital marketing such as, marketing strategy planning / project management / creative direction / media planning / analysis direction / PDCA business structuring and provides solutions to marketing problems of companies.
Shunsuke Konno, Managing director, CEO, IREP; Managing director, Relevancy-Plus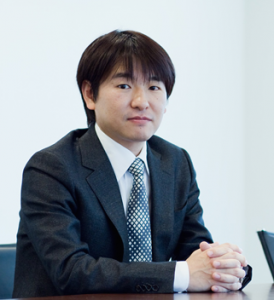 After graduating from university, Shunsuke Konno joined EDS Japan (now Hewlett-Packard Japan) and in 2003 he joined IREP. He was engaged in SEM since early stages, lead many large clients to succeed in SEM as a top consultant. In 2006, announced a capital and business alliance with Hakuhodo DY Media Partners and in 2011, lead IREP to be one of the top company in Programmatic Ads to gain traction in the Nippon New Market Hercules (now JASDAQ). In January 2009, he became the managing director of IREP and currently leads the digital marketing business of the IREP group and also actively writes books, columns and presents in seminars. Has published books such as, "SEM strategy for success in search advertising" (Impress Japan), "Hands-on SMO (social media optimization) techniques" (Softbank Creative), "Smartphone Chance!" (Impress Japan), etc.
Hideyoshi Tanimoto, Managing director, GMO NIKKO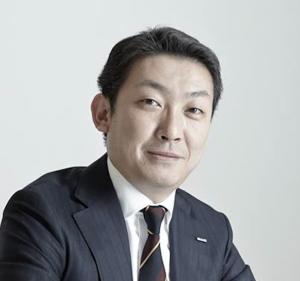 Hideyoshi joined GMO NIKKO (formerly NIKKO) in 2002. He is the director in charge of Ad technology/data management/creative/media buying. GMO NIKKO mainly develops and releases demand-side Ad technology services and promotes the use of data to overcome marketing challenges in companies.
Tomoyuki Ikeda, Country Manager, Japan, Rubicon Project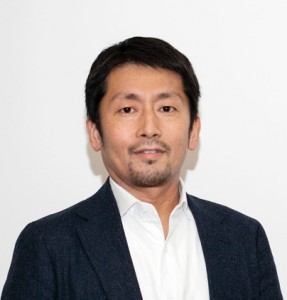 As Country Manager of Japan for Rubicon Project (NYSE: RUBI), which operates one of the industry's largest independent real-time trading platforms for the buying and selling of advertising, Tommy Ikeda is responsible for working with buyers and sellers in Japan to help them improve efficiencies and effectiveness, and increase yields with automated advertising. Tommy joins from Marin Software, where he held the role of Commercial Director, Japan and established the company in the region and grew its revenue. Prior to that he worked at Adobe and was the General Manager of Otto Japan's E-Commerce division before that. He also spent three years at Overture where he launched and established the mobile sales team, following stints at Netyear Group and Accenture. Tommy has a degree in Engineering from Waseda University and an MBA from Seattle University.
Yusuke Yokota, Japan Country Manager, MediaMath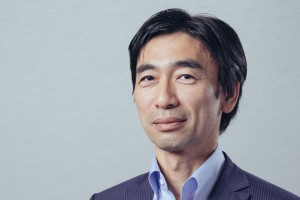 Yokota leads MediaMath's Japan team as the Japan Country Manager. Yokota brings a wealth of experience gained from operating across multiple digital advertising disciplines in his extensive career spanning more than 20 years. He comes to this Tokyo-based role from one of Japan's leading digital advertising sales businesses, IREP, where he led a 50-strong sales team. Prior to IREP, he held leadership roles at Nextag, Tradedoubler, and Overture, as well as Group Account Director roles at media agencies Publicis, Hakuhodo, and Grey Worldwide. As Japan Country Manager Yokota is responsible for strengthening MediaMath's presence across the region, and developing relationships with current and prospective clients.
Takeshi Tamate, Director, Marketing Headquarters, Digital Marketing Division, Asahi Breweries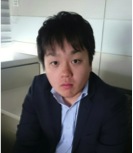 Joined Asahi Breweries in 2009. After experiencing retail marketing, he worked at an external advertising agency and joined the advertising department in 2013. From 2014, he works for the digital marketing division and manages digital communications such as transmitting information through social media and constructing owned media, etc.
Shinichi Iwata, Marketing Director, Lifenet Insurance Company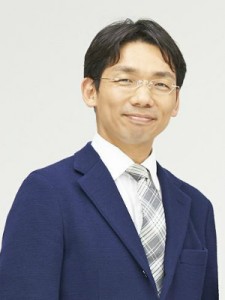 After graduating from university, he joined a TV production company. Then working for a mobile content company and a web marketing company he joined Lifenet Insurance. Currently he manages inflow, marketing/PR, Web improvement, etc. and also is the cheif editor of the owned media "Lifenet Journal".
Richard Bush, GM of Publisher Solutions, IPONWEB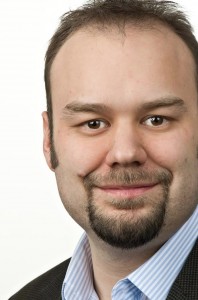 Richard Bush is the GM of Publisher Solutions at IPONWEB, an industry pioneer and world leader in the Engineering & Operation of highly scalable, real-time publisher platforms and technologies.  As GM of Publisher Solutions, Richard focuses on empowering publishers through trusted, innovative, data-led solutions and revenue platforms. Prior to joining IPONWEB, Richard was Head of Business Development at ADTECH, part of AOL Networks. He was a key part of the expansion from the EU to the US in 2007 and subsequently led new initiatives in the company's growing product set, fortifying its international business over an 8 year period.
Dave Osborn,VP Asia-Pacific, AppNexus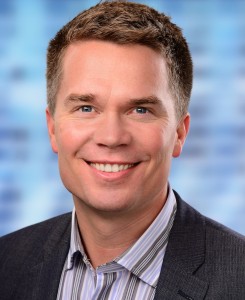 Dave Osborn leads sales & account management for AppNexus publisher & agency clients throughout Asia-Pacific. A 15 year veteran of digital media & advertising, Dave has held executive product management and global client leadership roles at AppNexus and The Nielsen Company. During his tenure at Nielsen, he oversaw a diverse $120 million global product portfolio, including the product integration with Facebook that led to the launch of Nielsen's Online Campaign Ratings business. Most recently, Dave led the global account team responsible for AppNexus' strategic partnership with Microsoft.
Joe Nguyen, Senior Vice President, Asia Pacific, comScore, Inc.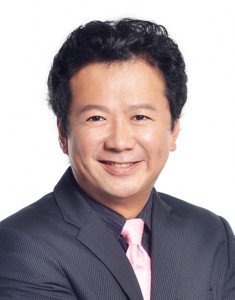 Joe Nguyen is Senior Vice President, Asia Pacific at comScore, Inc., a global media measurement and analytics company that makes audiences and advertising more valuable. Through its products and partnerships, comScore helps its clients understand their audiences, know if their advertising is working, and access data where they want and need it. Joe oversees sales and servicing of comScore's products and services in Asia Pacific, and has rapidly expanded its footprint to 13 countries across the region. Joe has more than 20 years of experience in Asia Pacific and is a veteran of the online analytics industry, with experience on both the user and vendor sides of panel-based audience measurement as well as site-side analytics. He is an active thought leader, moderating and speaking at key digital, media and technology conferences in the region. Joe is the co-founder of iamWednesday Singapore. He is currently on the Asia Pacific Board of Directors of the Mobile Marketing Association and the Leadership Council of the Interactive Advertising Bureau South East Asia, Singapore Chapter. He also holds a seat on the Singapore Advisory Board of the I-COM Global Summit. Prior to comScore, Joe was the Southeast Asia regional manager for Omniture where he successfully delivered its product suites across diverse industries. He also previously served as the director of global e-commerce at Millennium & Copthorne Hotels where he grew online global sales by 50 percent. Joe holds a BSE degree in Mechanical Engineering from Princeton University. He was born in Vietnam and emigrated to the United States after spending a year in a Malaysian refugee camp.
Aswin Puri, Head of APAC, LiveRail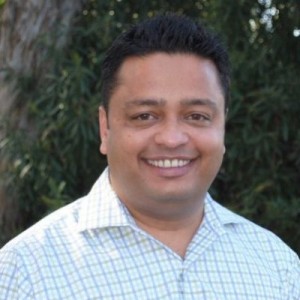 Ashwin is the Head of the APAC, Publisher Sales at Facebook where he oversees the team responsible for Facebook's publisher facing businesses in the APAC region including the Audience Network and LiveRail. Ashwin has over 15 years of experience in both US and Asia based roles. Prior to joining Facebook, Ashwin held leadership & advisory positions at multiple startups including Komli Media, the leading Adtech company in APAC and Vuclip, the world's leading independent mobile video consumer company in emerging markets. And earlier, Ashwin worked in the mobile industry in product management and infrastructure development roles at VeriSign, Sprint and BPL Mobile. Ashwin is actively involved in the startup ecosystem in the APAC region and holds an MBA in International Business from Thunderbird School of Global Management, USA and a BS in Electronics Engineering from Pune University, India.
Toru Sasaki, Programmatic Team Lead for APAC, Head of Media and Portals JP, Partner Business Solutions, Google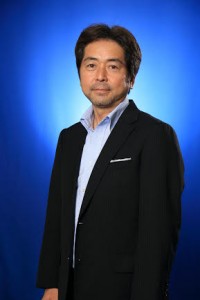 Toru joined Google in 2011. Currently responsible for partnerships with Japan's Major News, Mobile/telecommunications, Blog, ISP/Portal, online pureplay partners to help grow their online business with display and search across desktop and mobile platform. Toru specializes in Programmatic, Platform (AdX/DFP), Preferred Deals, PMP(Dentsu PMP), and Publisher Yield Management. Prior joining Google, Toru worked for NIKKEI, developed online advertising platform and products such as ad serving system, rich media, audience targeting, streaming ads, and also lead direct sales teams responsible for major advertisers in IT, Auto, Travel, Government, and education sectors. 
Tetsuya Takeuchi, General Manager, Marketing Solution Division,Media Services Group, D.A.Consortium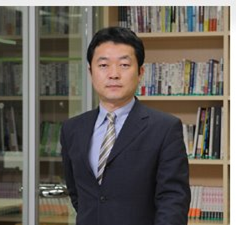 Tetsuya joined NTT data in 1997. He was involved in the start up of services in the ISP and ASP business in pioneer periods of the internet. After this, he joined a consulting firm and worked for in major distribution companies and telecommunication carriers in start-up business development and launched new services. In 2014 he joined DAC and promotes ad technology based solutions to advertisers and publishers. Graduated from Waseda University holding a degree in political economics.
Yoshiaki Katsui, Deputy Manager, Digital Sales Center, Asahi Shimbun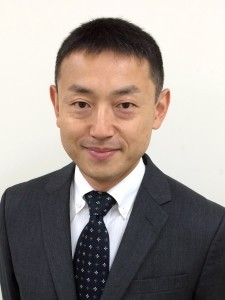 Yoshiaki joined Asahi Newspaper in 1994. In sales and marketing of newspaper advertisements he worked with travel/airline, automobile, publishing companies. In 1999, he moved to the editorial office and worked in the business news desk at a local bureau. In 2007, he moved to the digital division and from the following year he become the editor in chief of a senior-based site. Currently he is the advertising director of digital platforms such as "Asahi Newspaper digital" and "withnews" and provides advertizing products and proposals to publishers and advertizing companies and focuses on increasing revenues by aggressively using new adtechnology.
Sadanori Shibata, Executive Manager, Data Management Platform Department, Data Driven Media Marketing Business Division, HAKUHODO DY MEDIA PARTNERS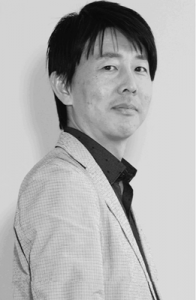 Sadanori's role is Digital Marketing Producer where he organizes brand marketers, data analysts, data scientists and media planners to provide a pathway to solve marketing challenges faced by customers. He started digital business from 1996. Sadanori has wide experience in regions such as site production, creative development, content design/organization and online advertisement. Currently he holds the position as director of the DMP division in Hakuhodo DY group.
Kazuo Nomura, Deputy Director, Content Creation and Distribution Department, Fuji Television Network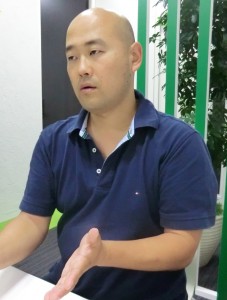 Kazuo joined NTT Hokkaido (currently NTT docomo) in 1997. He worked on the digitalization of the electronic communication system of electrocardiogram and was in charge of new business design/development at NTT docomo and conducted pilot tests in Tokyo of digital terrestrial broadcast and one-segment. In 2005 he joined Fuji Television. Working as a mobile site producer, sports organizer in CS broadcasting and game producer, he currently works as the operating officer of Fuji Television on-demand.He works as the producer of a internet original show "めちゃ×2ユルんでるッ!(Mecha Mecha Yurunderu)" from start-up.
Satoshi Kawasaki, Head of trading desk, DAC ASIA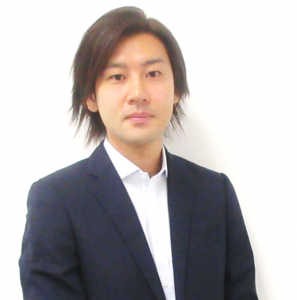 Satoshi joined DAC ASIA in 2014. As Head of Trading Desk for DAC ASIA, Satoshi is leading Trading Desk team in Singapore, Malaysia and Thailand. Together with this role, Satoshi also does consultation for ASEAN premium publishers in term of programmatic. Satoshi started his career as brand marketer for KAO corporation which specializes in CPG in 2006. Prior to that he worked for Japanese premium cosmetic publisher "@cosme" from 2012 to 2014. He was in charge of programmatic business by using publisher audience data. He also has experience for working social media startup and ad-network. Satoshi's unique point is diverse experience such as Brand, Trading desk, Publisher and Ad-network in digital marketing industry.
Daisuke Ishikawa, Director of Internet Advertising Division, CyberAgent Inc.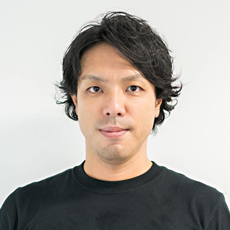 Daisuke formerly worked for a system development company assisting the DB business of Oracle before he joined CyberAgent in 2005. In the Internet Advertising Division he worked as a sales manager and director before he participated in the development of a division specialized in smartphone advertisement as the officer in charge. After this, he worked as the officer in charge of search advertizing and currently is the director of adtech and data business domain .He is in charge of the sales, design/operation of CyberAgent's private DMP "RightSegment" and is in charge of the overall data business domain.
Yuichi Azumi, Sales division, Mail order division, Manager, Peach John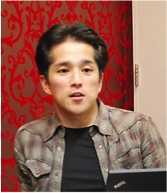 After joining Peach John in January 2005, he is involved in many projects on website and application development/construction as a project manager and recently he is in charge of DMP instalment and Growth Hack projects. From 2011, he is involved in digital marketing, web advertisements and inbound marketing and he is in his current position from 2014. In the mail order division, he is involved in the overall web and CRM strategy.
Kenichi Sugawara, CMO, ScaleOut 【MC】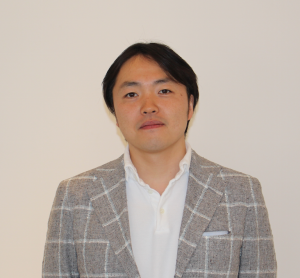 In January 2013, Sugawara joined ScaleOut Inc. where he assumed the role as Chief Marketing Officer (CMO). ScaleOut provides the integration of DSP, DMP, third party ad serving, and tag management for a complete advertising platform. He is responsible for the development and the marketing of advertising services. Sugawara is in charge of promoting the advancement of the company's ad technology and marketing. Sugawara has participated in countless overseas ad technology events and is very knowledgable in the ad technology business. He is actively publishing literature and giving lectures in order to educate people on the digitalization of marketing. He has authored a number of books, including,"The Adtechnology" "Introducing DSP / RTB Audience Targeting" that looks at the realization of the advertising revolution from "advertisements" to "people", as well as, "Introducing DMP: a data management platform to get to know customers".